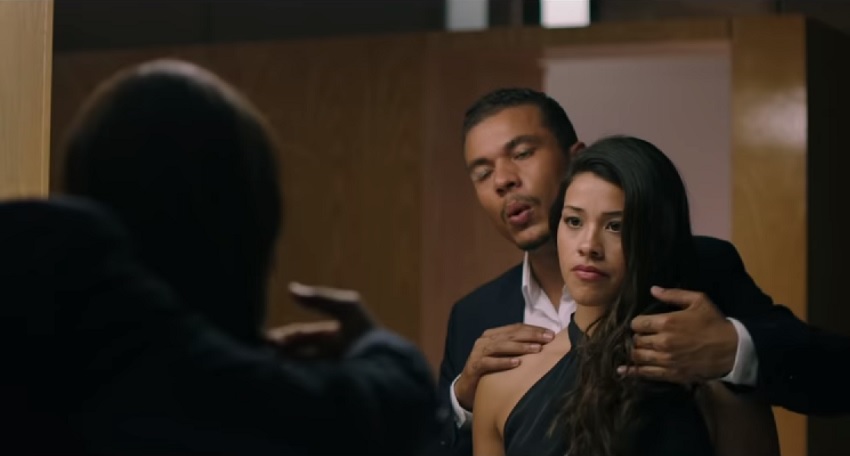 I really enjoy it when an actor gets the opportunity to play against type because often they grab the chance to cut loose and have fun with something different from their usual work, and as the audience we're along for the ride. Think how teen rom-com actor Heath Ledger wowed everyone with his performance as the Joker in The Dark Knight, how Woody Harrelson transformed from the loveable, goofy bartender in Cheers into a stone-cold killer in Natural Born Killers, or even stuffy period-piece actor Colin Firth kicking arse in Kingsman – and now it's the turn of Jane the Virgin's Gina Rodriguez.
Miss Bala is the upcoming action thriller from director Catherine Hardwicke, herself changing things up a bit for her first trip into full action movie territory after directing movies like Twilight, Red Riding Hood, and Miss You Already. Rodriguez stars as a young woman caught in the middle of a violent conflict between a Mexican drug cartel and the DEA when cartel hitman attack a club where she and her friend are partying, kidnapping her friend in the process. She makes a deal with the devil in an attempt to get her friend back, but that in turn puts her in the crosshairs of the DEA, who then force her to continue working for the cartel as their double agent.
It's also a remake of the 2011 Mexican movie of the same name, which was written and directed by Gerardo Naranjo and starred Stephanie Sigman (Narcos, Spectre).
The official plot synopsis is as follows:
Gloria (Rodriguez) finds a power she never knew she had when she is drawn into a dangerous world of cross-border crime.  Surviving will require all of her cunning, inventiveness, and strength.
Let's take a look:
This is very much a throw-back action movie, and a fun one at that – don't expect much in the way of a coherent plot that's going to tell an interesting story because it's just there for window dressing. The meat of this movie is in the bullets and explosions, and those are flying thick and fast. Rodriguez also looks great in this, with both she and Hardwicke handling the action with aplomb. All-in-all Miss Bala seems like a slick, stylish action movie and maybe, just maybe, a new action hero has been born.
What do you think?
Miss Bala is due for release in the US on 1 February. It also stars Anthony Mackie, Ismael Cruz Córdova, Aislinn Derbez, and Matt Lauria.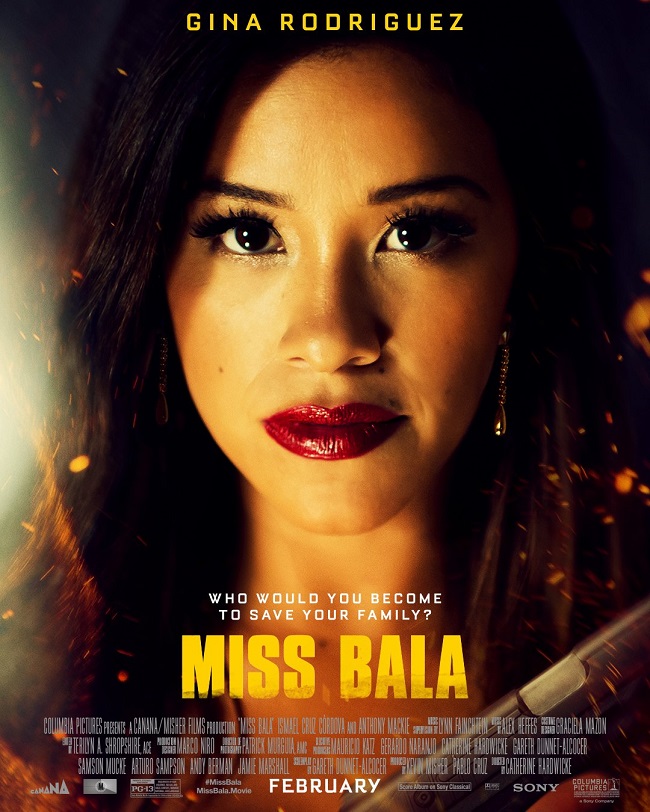 Last Updated: October 17, 2018