WARNING: THIS ARTICLE CONTAINS HUGE SPOILERS FOR SPLIT! LIKE, HUGE SPOILERS THAT WILL MAKE YOU CRY!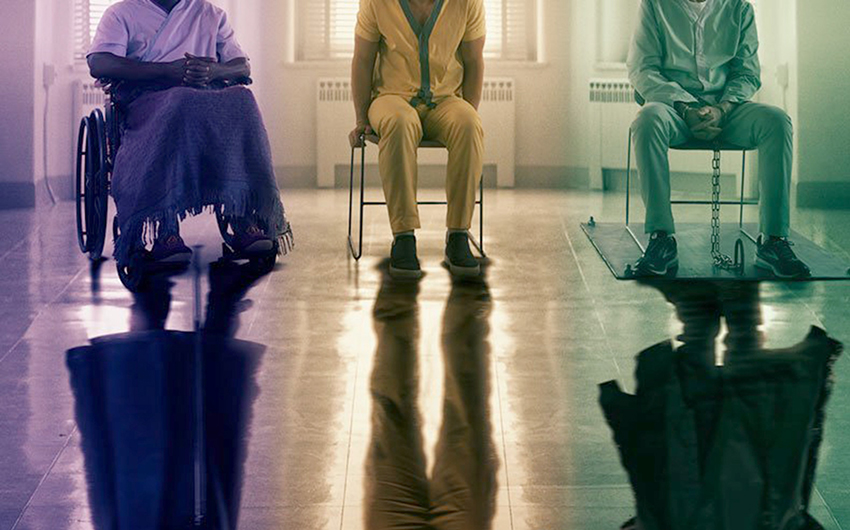 Once upon a time, M. Night Shyamalan was the Hollywood whizz kid who burst onto the scene with his mastery of plot twists in movies like The Sixth Sense and Unbreakable (the latter being one of the best modern comic book movies, even though it's not based on a comic). Then, in an almost laughable case of life imitating art, we had the big plot twist that Shyamalan was a bit of a hack. At least that's how it appeared when the filmmaker started churning out one cinematic turkey after another. But then, many years later, after starting to show hints of that early filmmaking prowess, Shyamalan gave us the biggest plot twist of all: Split.
The 2016 horror-thriller starred James McAvoy as Kevin Wendell Crumb, a mentally unstable man suffering from extreme multiple personalities all across the moral spectrum, with his final revealed personality – the monstrous Beast – somehow even giving him superhuman abilities. It was the film's closing moments that revealed Shyamalan's crazy ambition though as patrons in a diner started remarking that Crumb's comic villain-like persona reminded them of somebody else, at which point the camera panned to reveal Bruce Willis commenting that the person they were thinking was called "Mr. Glass". Plot twist! Split was actually a sequel to Unbreakable, a movie released 16 years earlier! Minds were blown and box office history was re-written as Split went on to make $278 million off a $9 million budget.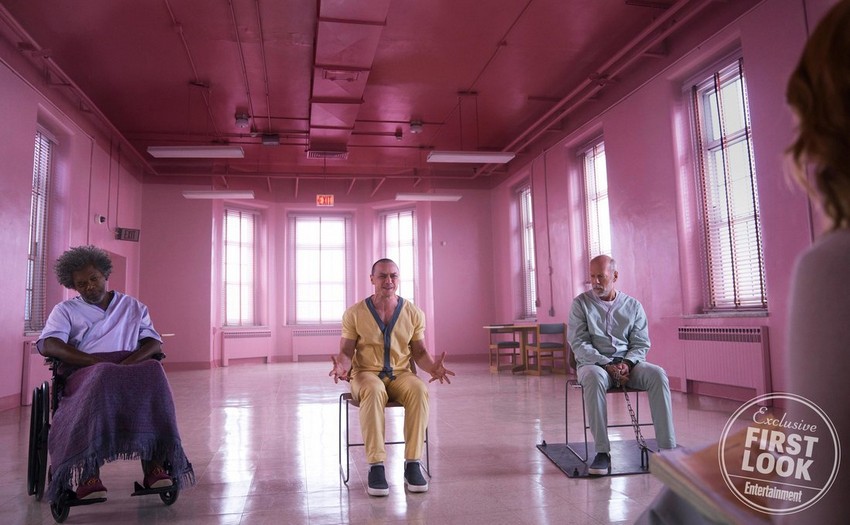 And that leads us to Glass, the movie we then learned would be the final chapter in a trilogy we didn't even know existed as McAvoy's beastly Crumb is joined by Willis' invulnerable hero David Dunn and Samuel L. Jackson's brittle genius villain Elijah Price aka Mr. Glass. As is usually the case with these things, Shyamalan has kept a rather tight lid on Glass, but with it being confirmed that the film will be debuting a trailer at this coming weekend's San Diego Comic-Con, the first images and details are now starting to come out thanks to Entertainment Weekly.
The publication has revealed several first-time looks at pics from the upcoming threequel, which Shyamalan reveals will see the three central characters all at the same facility being treated by a psychiatrist played by Sarah Poulson.
She deals with people that think they're comic-book characters. It's kind of the modern-day equivalent of 'I think I'm Jesus' or 'I'm an emperor.'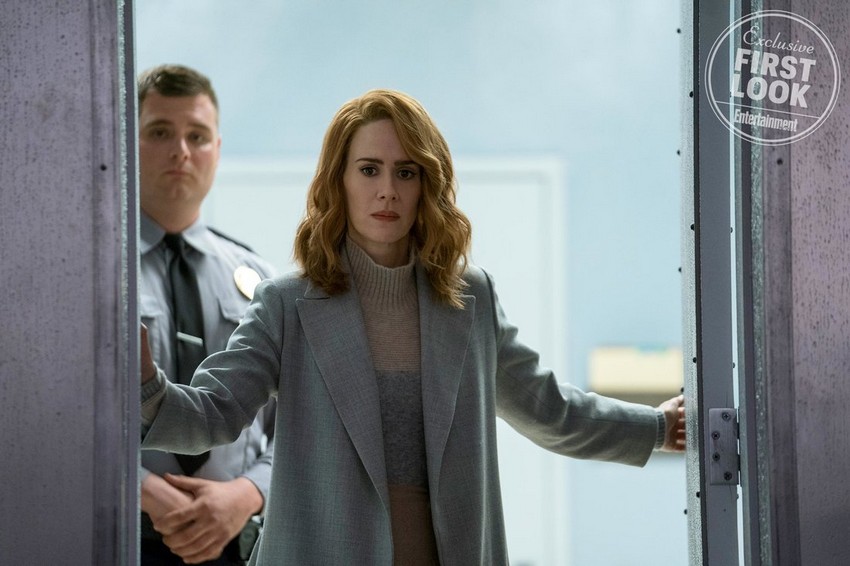 Also in the mix will be Anya Taylor-Joy's Casey Cooke, the young girl who had been one of Crumb's kidnapping victims in Split, but who managed to thwart the Beast's plans by eliciting the help of some of Crumb's milder personalities to work against his evil side. It's unclear how she will feature into Glass, but it turns out that the personalities she encountered were only the start of it as "We get to spend some time with some new people that live inside Kevin," according to McAvoy. Also returning will be Charlayne Woodward and Spencer Treat Clark who played Price's mother and Dunn's son respectively in Unbreakable, with Shyamalan teasing that "[they] play a big role."
Based on the movie's title, I'm guessing that big role will somehow feature into some dastardly machinations set in motion by Jackson's Price who will team up with Crumb against Dunn in a 2 vs 1 villain vs hero battle. Where's an Avenger when you need them? Glass is scheduled for release on 18 January 2019, and you can check out all the pics and a recently revealed poster in the gallery below.
Last Updated: July 16, 2018