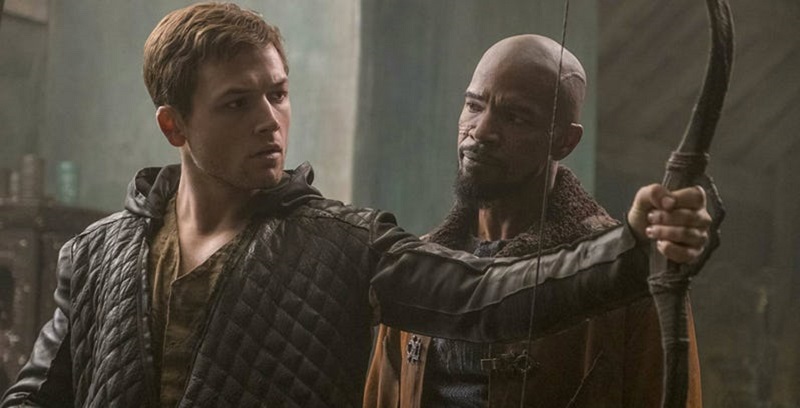 Remake, remake! Come get your remake! As we all know by now remakes are so numerous that they may as well be a genre unto themselves. Robin Hood of course has quite a history of this. I cannot count the number of times the story of our 'stealing from the rich and giving to the poor' hero has been adapted, but the best is still Disney's cartoon version (come at me Costner!). Now we have a new remake, which is far more in line with Fast and the Furious than Men in Tights. In partnership with our friends over at Empire Entertainment, we want to give you the opportunity to win some tickets to go see it. Let's have a look at the trailer first:
Yes, that is Taron Edgerton from the Kingsman movies and Jamie Foxx. This new, fast-paced action version of Robin Hood is directed by Otto Bathurst who also directed Peaky Blinders and an episode of Black Mirror, so I am sure we are will see something new. We have two screenings taking place on 12 December 2018, both in Cape Town and in Johannesburg. Details below:
Date: 12 December – Wednesday
Time: 19:30
Cape Town: Cavendish Cinema 8
Johannesburg: Sandton Cinema 11
Enter now, and the first 50 or so people from each city will get a pair of tickets.  You will also get a free popcorn and coke! It's like we're a band of merry men handing stuff out for free!
Last Updated: November 29, 2018