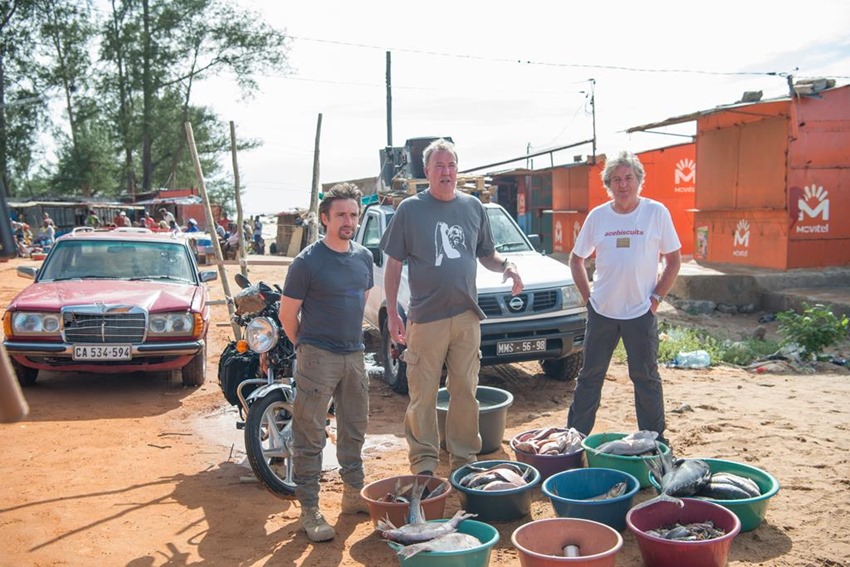 I liked The Grand Tour when it kicked off last year. Freshly de-hired over at the BBC, Jeremy Clarkson's stint on Top Gear had come to an end after he'd finally crossed one line too many and the show was left in limbo. Yes, Clarkson probably did deserve to get the boot but he still had the last laugh. Grabbing his co-stars Richard Hammond and James May, the trio of misfits locked in what could only be the most lucrative of deals with Amazon as they launched a new show centred on their love of all things V8: The Grand Tour.
And it was alright! It was classic Clarkson, Hammond and May: Three buffoons talking cars and failing miserably at assorted challenges. But something was missing. It was a show that revelled in the excess of its budget, was a bit too heavily scripted and quickly beat its joke of murdering celebrities so far into the ground that the scalp of a Hollywood A-Lister could be seen poking out of some grass in Australia.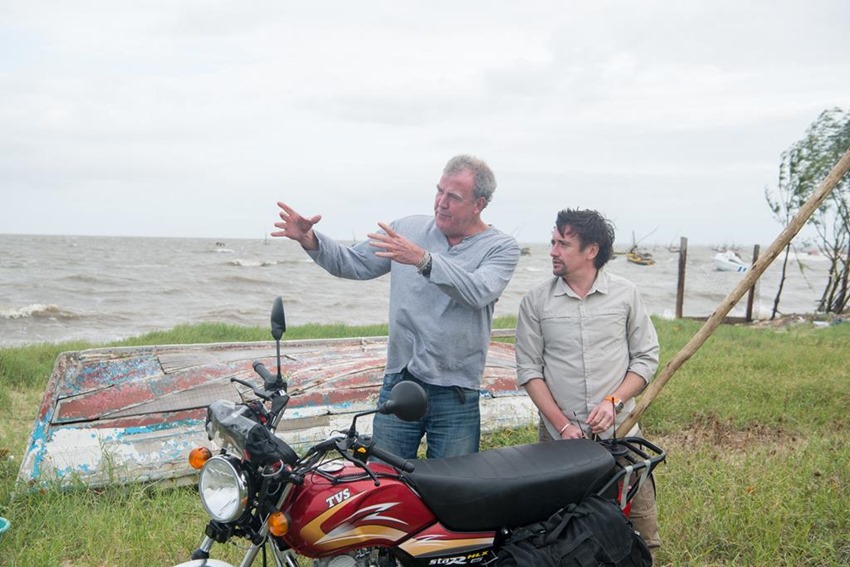 Season two then has been a massive improvement. The Grand Tour this year has felt comfortable, more relaxed and more natural as the show got back to basics: Reviewing cars the majority of us will never afford, chatting about the industry and setting off on a road of challenges that feels just right. The banter is solid, the trio are terrible to one another and the cars are blisteringly quick. What more could you ask for?
Well, how about a mission to end world hunger? As the second season draws to a close, The Grand Tour will be doing just that only on a smaller scale, as the unholy trinity of Clarkson, Hammond and May hit Mozambique in an ambitious attempt to connect the poorer rural inland with the wealthier coastal side of that nation and save the day.
Here's a sneak peek at the final season 2 episode of The Grand Tour:
In this mini – special, Jeremy Clarkson, Richard Hammond and James May decide to attempt to end world hunger with an incredible journey across Mozambique. The three notice that people in the coastal regions of this country are well-fed on the bountiful supplies of fish from the ocean, while those in the interior exist on the brink of hunger. Their solution is to find a way to transport that fish inland but, predictably, they cannot agree on the best method to do this.

With Clarkson in a Nissan pick-up, May in an old Mercedes 200T, and Hammond on a brand new TVS Star motorcycle, the three invent different methods of food transportation and set off an epic, challenging and extraordinary journey to try and save the world.
"Mozambique was very simple, I was watching an Anthony Bourdain show – I like Bourdain, I think he is a top chap – and he was doing this thing about how Mozambique has a contrast between rich and poor," Clarkson said in a press statement about the upcoming special.
well actually failure is alright
Well not rich and poor as such, but the people are well nourished if they live by the ocean and they are not so well nourished if they live inland. So, I thought inland is only 200 miles, it is nothing, it is one side of Los Angeles to the other or London to Leeds, why do they not just get the fish from the coast, I mean how hard can it be? As it turns out, really hard, unbelievably hard. It appealed to me because it is a story and I like stories.

Television does not really work unless you have a story. I do not mean a journey like they have on the X Factor, but an actual story. I think Mozambique was one of the most successful things we have ever done actually. The really good thing about us three is that we embrace failure. Almost everywhere else in the world of television there is jeopardy – will they catch the train, will the dog survive – and it always does and they always do.

Whereas with us, the dog sometimes does not survive and sometimes we do miss the train – and that is what happens in real life. Will I get that promotion at work? No I have not. When they watch us three they see 'well actually failure is alright, it does not matter that my life did not work out as well as I had hoped and I have ended up on a bicycle, it is fine.' So we do not really mind losing, I think that is what it boils down to.
The second season of The Grand Tour crosses the finish line this Friday on Amazon Prime. We've seen the episode, and you can bet that we'll have a review of it up this week. Possibly after we're done racing our toy jaaaaaaaaaaaaags around the office.
Last Updated: February 14, 2018