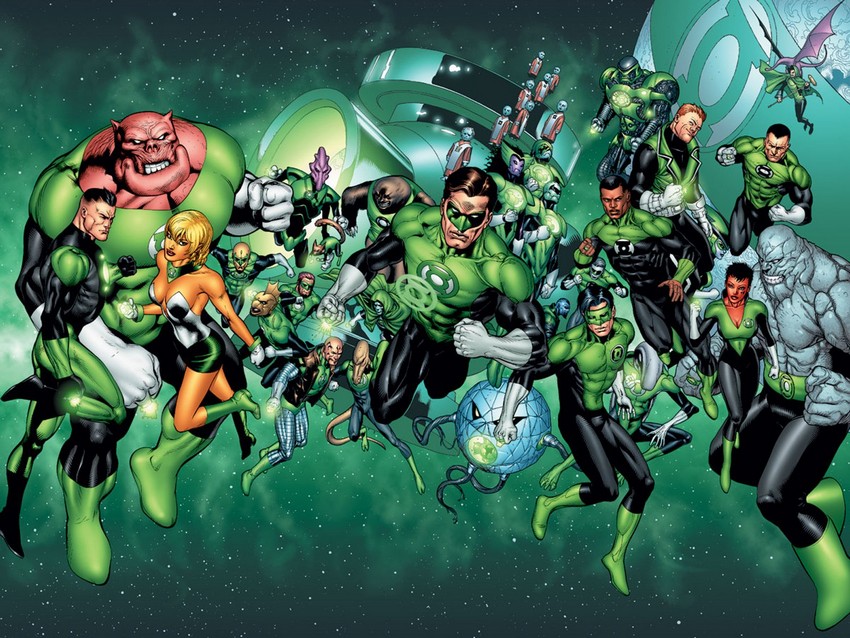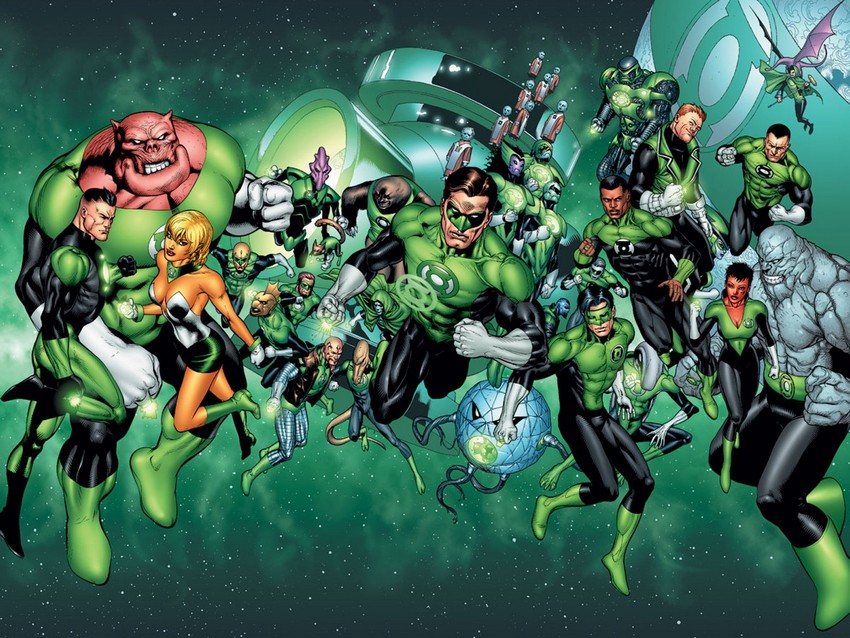 Let it never be said that the DC Comics Extended Universe doesn't stay true to its source. Much like how DC Comics tends to go on crisis-filled reboots every few years, their movie adaptations have gone through various versions themselves. Their next superhero movie adaptation to get a do-over is Green Lantern, which is actually a very good thing as we would all desperately like to forget that piece of verdant poop that Ryan Reynolds starred in in 2011.
This time around the movie will be called Green Lantern Corps, indicating the bigger team of space cops with willpower-powered alien power rings that allow them to create anything they can imagine, and will… Well, actually that's pretty much all we knew about the movie, as Warner Bros and DC Comics have been keeping what little momentum there was very hush-hush. But there's finally been some significant news as Deadline reports that WB has tapped David Goyer and Justin Rhodes to pen the script for the movie.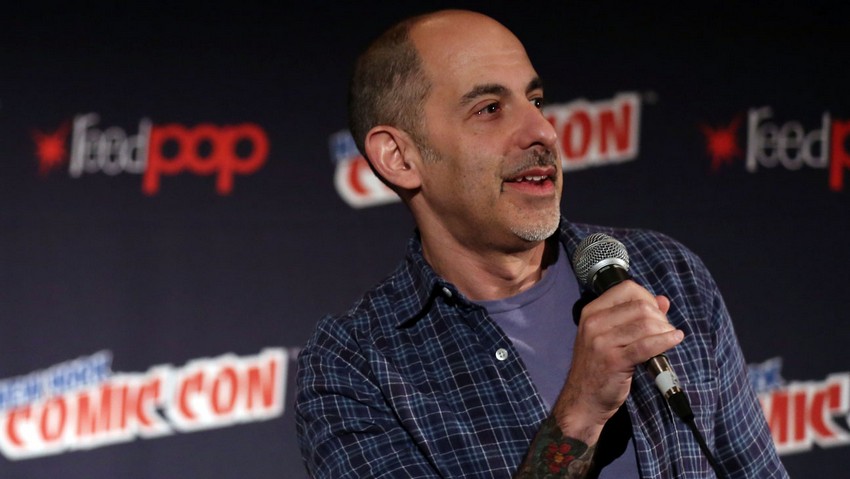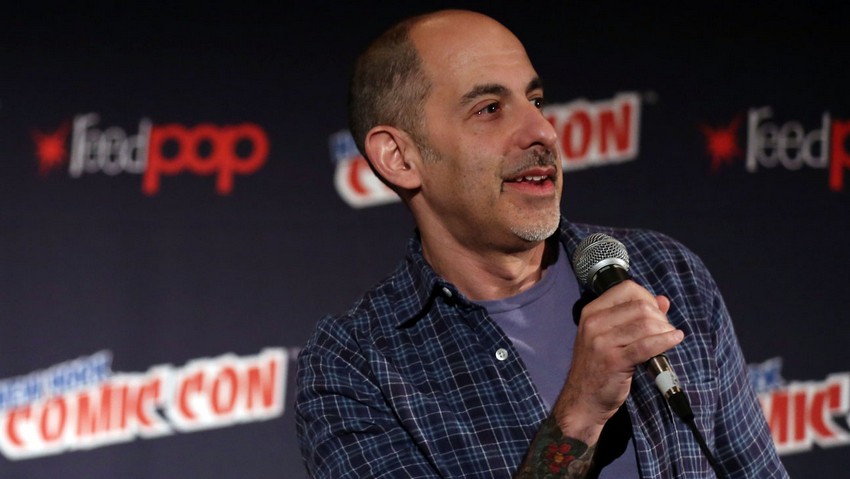 Rhodes is a relative unknown, having only scripted two movies you've probably never heard of, but Goyer is an old hand at this comic book movie business. He most recently penned Man of Steel and Batman v Superman, and before that he co-wrote Chris Nolan's Dark Knight Trilogy. He was also the man behind CW's tragically cancelled-too-soon Constantine, and also wrote all the Blade movies. Besides for a bunch of other comic book adaptations to his name – including the cheesetastic 1998 Nick Fury movie with David Hasselhoff – he can also boast to have written the brilliant Dark City, he created the fan-favourite TV series Flashforward and Da Vinci's Demons and he even scripted classic Jean-Claude Van Damme action flick Death Warrant.
The reason why I'm listing out Goyer's filmography so extensively here is not just to show his abundance of experience, but also make it clear to you that we have absolutely no freaking idea of whether him joining the production is good thing or not. For every masterful Dark City, he's also delivered a farcical Ghost Rider: Spirit of Vengeance. For every sublime The Dark Knight there's a plot-hole ridden The Dark Knight Rises. For every game-changing Blade, there's a laughable Blade the TV Series. I think you get the picture: You just never know which David Goyer turns up.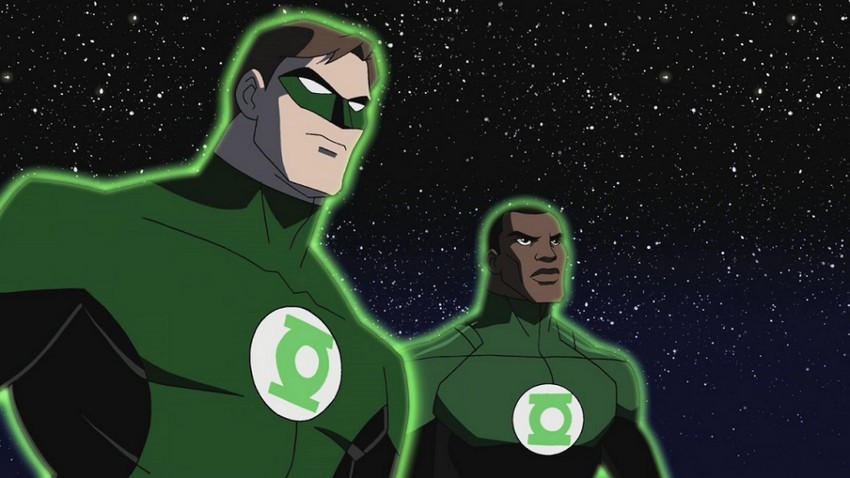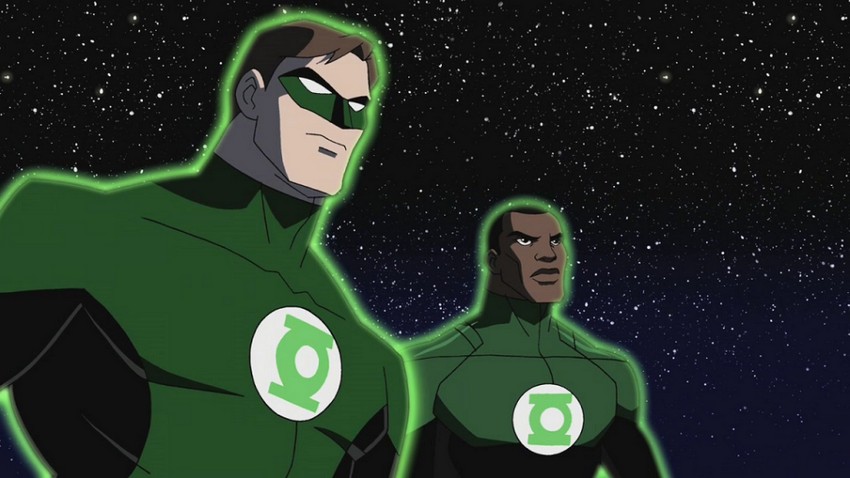 Whichever version does show up to write the script will have his hands full though, as it's also been reported that Green Lantern Corps will indeed have multiple leads in the form of Hal Jordan and John Stewart. The former was the reckless test pilot character played by Reynolds in the previous film, while in the comics Stewart was a US Marine Corps sniper before becoming the backup Green Lantern of Earth for Jordan. While the white Jordan is a loose-cannon who just rushes headlong into situations, the African American Stewart was a lot more contemplative and measured. If that racially and personality mismatched buddy cop setup sounds familiar it's supposed to as Deadline claims that the movie is being structured as "Lethal Weapon in space", which is a sub-genre of movie I didn't even know about until now and now I want it to be true so damn badly.
There's no word yet on any casting – even if WB didn't want a clean slate, Reynolds is out of contention now that Deadpool is a global phenomenon – but with this seemingly being pushed up the priority order list now, there should be some rumblings soon. Actors like Fast and Furious' Tyrese Gibson and American Crime Story's Emmy-winning Sterling K. Brown have all been petitioning heavily to play the role of John Stewart, so maybe they will get the nod. Whoever lands the gig will be in a big position as John Stewart has the legacy of being the first African-American superhero to appear in DC Comics. That's quite something to live up to.
Green Lantern Corps will be produced by Goyer himself alongside Jon Berg and DC Comics stalwart Geoff Johns. It is scheduled for release on June 19, 2020.
Last Updated: January 16, 2017