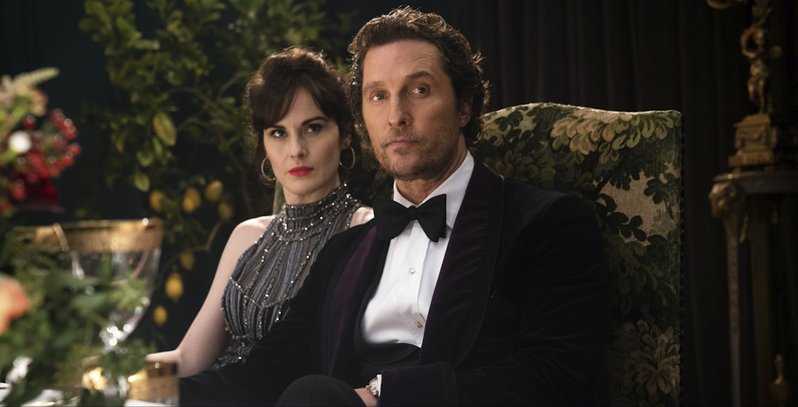 Guy Ritchie is an ambitious director who has found a lot of success telling his bizarre crime comedies, but not always able to transfer his eclectic style into other genres. While this has affected some of his projects like King Arthur: Legend of the Sword or The Man from U.N.C.L.E, his unique style strangely worked on this year's Aladdin and made that movie his biggest ever hit by quite a distance. After going big though, it seems that Ritchie is going home, or at least back home to the genre where he got started and found his fame with classics like Lock, Stock and Two Smoking Barrels and Snatch.
His new project is titled The Gentlemen and features a star-studded cast featuring Matthew McConaughey, Charlie Hunnam, Henry Golding, Michelle Dockery, Jeremy Strong, Eddie Marsan, Colin Farrell and Hugh Grant. A cast list alone that would make it worth viewing though the real selling point is Ritchie himself once again bringing out a script that features witty dialogue, mad-cap antics, outrageous characters and a crime story with lots of twists and turns.
It is refreshing to see Ritchie return to this genre and this film looks like a load of fun. Hugh Grant, in particular, stands out with what looks like an excellent performance as he decides to not act like himself for a change and transforms into this new role. It's not clear from this trailer exactly what is going on but that is the way it should be as the final story will no doubt feature a lot of convoluted plots that will wind together in the end. What is most important is that the film looks incredibly funny which was a hallmark of Ritchie's early success and I can't wait to watch it.
The Gentlemen doesn't have a release date just yet, but with this first trailer out, it can't be too long before we find out more about this movie and get to once again jump into a Ritchie thrill ride.
Last Updated: October 3, 2019