Cast your mind back to 2013 (which may tough if you're as old as I am/feel and can't even remember if I brushed my hair/teeth this morning with the right tool) and you'll remember the huge news that Microsoft was going to produce a big-budget live-action TV series adaptation of their best-selling sci-fi shooter franchise Halo and they were getting none other than legendary filmmaker Steven Spielberg to steer it. Well, that was a lie.
At least a lie for the next few years as MS then scrapped its idea to make its own TV series and the Halo TV production quickly went the way of the Forerunners and mostly faded from memory. Fast forward to last night though and the big announcement was that not only is the Halo TV series alive and well again, but its been given a 10-episode order from Showtime with production expected to begin in 2019.
This will be the third time we've had some live-action Halo goodness after the two web-series Halo: Forward Unto Dawn and Halo: Nightfall (the latter starring a pre-Luke Cage famous Mike Coulter), but the difference is that this time round appears to be that we'll be following franchise lead Master Chief himself! According to the press release, this series will be "dramatizing an epic 26th-century conflict between humanity and an alien threat known as the Covenant. Halo will weave deeply drawn personal stories with action, adventure, and a richly imagined vision of the future."
This new series, which will feature hour-long episodes, will be produced for Showtime by Microsoft/343 Industries (the latter being the studio MS created to shepherd the franchise after original creators Bungie's departure), along with Spielberg's Amblin Television. Please note: I said "Spielberg's Amblin Television" and not Spielberg himself as it appears the filmmaker is no longer attached in any creative capacity himself.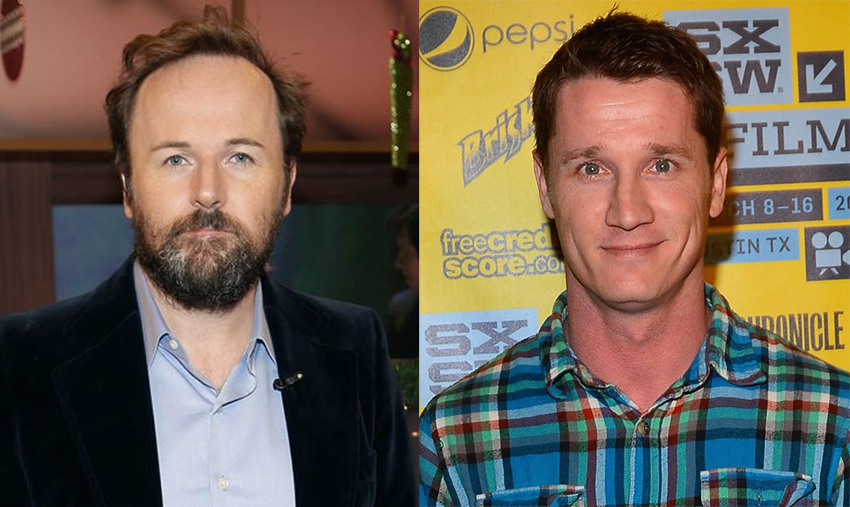 We do have a Hollywood hotshot replacement though in Rupert Wyatt (Rise of the Planet of the Apes) who will executive produce and personally direct several of the episodes. Even though he may not be up to Spielberg's level of prestige, Wyatt is a great director so I'm rather intrigued to see what he brings to the table. Alongside Wyatt will by Kyle Killen, creator of the critically acclaimed but short-lived fantasy police procedural TV series Awake, who will be penning the series and acting as showrunner.
Showtime President and CEO David Nevins stated in a press release that they were not pulling their punches on this production as "Halo is our most ambitious series ever, and we expect audiences who have been anticipating it for years to be thoroughly rewarded."
In the history of television, there simply has never been enough great science fiction. Kyle Killen's scripts are thrilling, expansive and provocative, Rupert Wyatt is a wonderful, world-building director, and their vision of Halo will enthrall fans of the game while also drawing the uninitiated into a world of complex characters that populate this unique universe.

Since launching on Xbox in 2001, Halo has sold more than 77 million copies worldwide and grossed more than $5 billion in sales. The series will begin production in early 2019. The series is produced by Microsoft/343 Industries, along with Steven Spielberg's Amblin Television (though Spielberg himself is not listed as an executive producer despite being heavily featured in the original announcement back in 2013).
If there was ever a video game property that seems tailor-made for a live-action adaptation, it's definitely Halo. It boasts a super cool and badass hero, a great sweeping sci-fi narrative, explosive action, and jaw-dropping otherworldly visuals that are perfect for the screen as we've seen with the game's brilliant live-action ad campaigns. It was through those ads that we got to see the rise of Neil Blomkamp, who was also one of several Hollywood filmmakers who attempted but then failed to make a Halo movie. That may have actually been for the better as a TV series with the likes of Wyatt and Killen at the helm and the room to explore this story properly actually sounds like a better prospect.
Last Updated: June 29, 2018