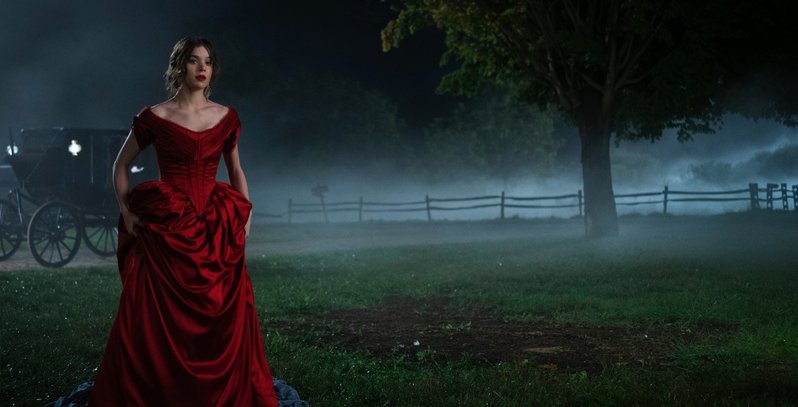 This past weekend was filled with Disney prepping our sense for what awaits when they launch their new streaming service this November. Or at least launch elsewhere because were not getting it. However, it's not the only new streaming service coming out as Apples' equally poor-named TV+ is also launching later this year and so Apple is stepping up their marketing in showing us what new shows await the world too when it does.
Dickinson is set to be one of those show available at launch as it gives us an alternative millennial spin on the life of famed poet Emily Dickinson as Hailee Steinfeld plays the role of a young and aspiring Dickinson who has to fight off her family's needs for her to be a prim and proper lady with the whims of fantasy and rebelliousness that she would rather engage in.
This looks like an interesting idea for a new show, though I do fear that next to all the sci-fi action and big nostalgic series that Disney+ is bringing to the launch of their new platform that Apple certainly ha their work cut out for them. While Dickson looks like it has a lot of good ideas, it's not the kind of series that I am going to be racing to watch, despite a great cast that includes Jane Krakowski, Toby Huss, Anna Baryshnikov, Ella Hunt and Adrian Blake Enscoe.
Dickinson is created, executive produced, and written by Alena Smith (The Newsroom, The Affair) who does have a great reputation for drama, though her shows are not exactly audience pullers either., so this could be one of those great series for Apple that sadly not enough people may end up watching. I hope I'm wrong though.
The official synopsis for the series is below:
Starring Hailee Steinfeld, 'Dickinson' audaciously explores the constraints of society, gender and family from the perspective of rebellious young poet, Emily Dickinson (Steinfeld). Set in the 19th century, "Dickinson" is a coming-of-age story that finds Emily Dickinson to be an unexpected hero for our millennial era.
Last Updated: August 28, 2019