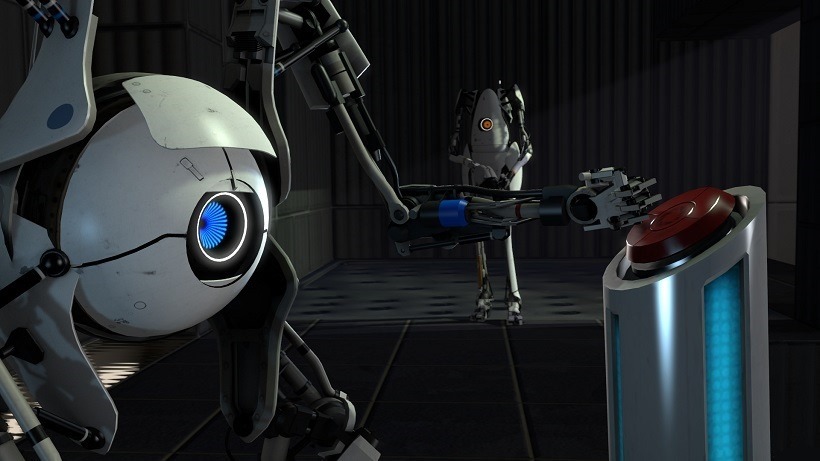 J.J. Abrams isn't a fan of sleeping it seems. Hot on the heels of his incredibly successful sequel to Star Wars, the lauded Director was once again under the spotlight this weekend as 10 Cloverfield Lane released to an extremely warm reception. Abrams, as you recall, produced the film with Director Dan Trachtenberg in secret – and it's not the only film the two might have been doing that for.
Although it might seem that way because it's been so long since we've heard anything about the Half-Life and Portal films that I don't blame anyone for forgetting they existed. Announced all the way back at DICE 2013 by Abrams and Gabe Newell, we've heard virtually nothing about the two projects since. Abrams has unsurprisingly been busy with much larger projects, but in an interview with IGN the director/producer did reaffirm that the two films are still happening.
"Not yet, but they're in development. And we've got writers, and we're working on both those stories. But nothing that would be an exciting update."
So despite there being progress, it seems it is moving along at a snail's pace. Without even a script locked down, the hopes of seeing Half-Life or Portal on the silver screen anytime soon would be misplaced. Although they're likely to see release far earlier than anything like Half-Life 3.
Suspiciously though, Dan Trachtenberg makes for an interesting coincidence here. If you happen to recall, Trachtenberg became internet famous back in 2011 with the short film No Escape – which was basically a touch above a Portal fan film. Having him team-up with J.J. Abrams – the man interested in making a Portal film – for Cloverfield makes me wonder if they're not already planning something else.
Time will tell, but in no sort of hurried fashion. At least we know they're still alive, right?
Last Updated: March 14, 2016