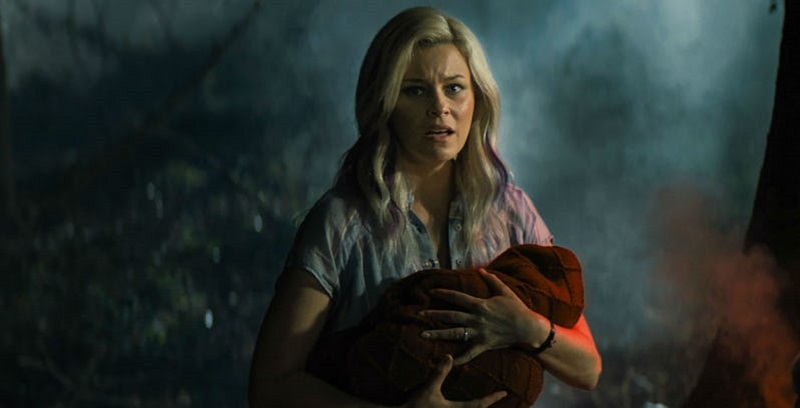 We may consider James Gunn's upcoming DC film, a Suicide Squad sequel/reboot of sorts his next superhero project, but the truth is that he has already completed work on another superhero film, Brightburn, which he co-created with his brother Brian and cousin Mark. This time around though Gunn is not directing the film, as he has instead handed these duties over to David Yarovesky, who he collaborated with on for the Guardians of the Galaxy Inferno music video.
Don't expect a continuation of the fun, witty humour or 80's era music score from those film though has Brightburn goes in a completely different direction and explores the dark side of a person with superpowers and the incredible harm they can enact. Taking homage from Superman, Brightburn follows the story of a young couple (Elizabeth Banks and David Denman), a childless couple who find a young boy (Jackson A. Dunn) in an alien craft who has crash-landed onto their property. Unlike Superman though, this young boy has a difficult time fitting into society and coming to grip with his super powers and turns into a supervillain instead.
The film is a nice twist on the usual superhero formula we are used to and really embraces the horror genre in making you feel justifiably terrified at what the consequences of someone with almost godlike powers can do. Movies that focus on children with dark powers, like The Omen or the recent The Prodigy, tend to not always be any good, so hopefully this movie can break that trend.
Brightburn is scheduled for release on May 24th of this year after it was delayed from its original November 2018 release date following the fallout of Gunn's firing by Disney after a series of old offensive tweets came to the surface. It seems the world has since forgiven Gunn and is ready to embrace him again, which bodes well for the success of this film.
Last Updated: March 7, 2019