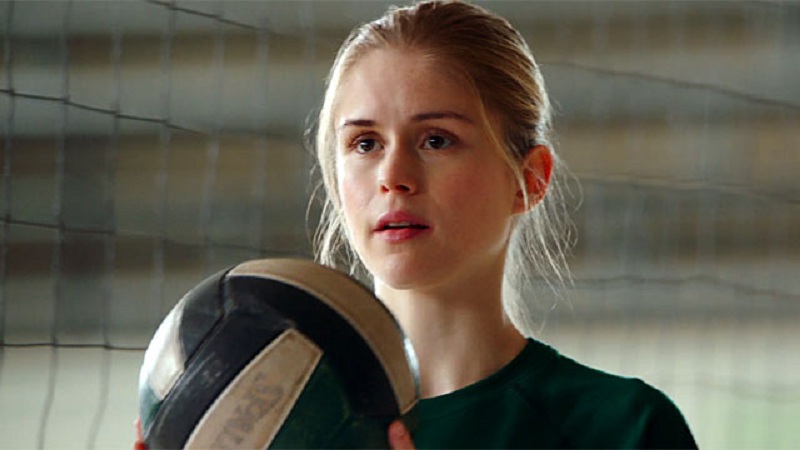 I think what actually constitutes a miracle is different for each person. For me a miracle would be something big like a million dollars magically appearing in my bank account that is not in some way connected to the Guptas. For others, like Nick, it could simply just be actually getting a girlfriend. I prefer my miracles to be of a more supernatural kind. After all, if it's something I can work at myself, it's not really a miracle is it?
In the realm of sports movies, it's about comebacks, again something which I find a little difficult to reconcile considering an already insanely ttalentedgroup of sports star simply performing at their peak should not be considered a miracle. Me somehow all of a sudden going from a clumsy person with little coordination to a world-famous sports star, now that's a miracle. Where am I going with all this?
Well, simply just to introduce the trailer for the upcoming feel good true-life sports movie titled The Miracle Season.  Starring Helen Hunt as the sometimes inspiring, sometimes tough coach of a girls' Volleyball team who after losing one of their star players to a moped accident, rise above the disaster to win a second consecutive title. Considering the team was already filled with a group of winners, not exactly something I would call a miracle.
I digress though as for the movie itself, it seems like your standard run-of the mill against the odds sports story, in the same vein as Remember the Titans. While it looks like Hunt gives an inspired story and the film is likely to pull at the heart-stings of certain people, it does come across a little too generic and clichéd for me. Still, sports films tend to be safe bets for at least making their money back in theatres, so it will probably still prove popular with audiences when it releases next year.
The Miracle Season is directed by Sean McNamara based off a script by David Aaron Cohen and Elissa Matsueda and also stars William Hurt, Danika Yarosh, Erin Moriarty, Tiera Skovbye and Nesta Cooper alongside Hunt.
The official synopsis is below:
Based on the inspiring true story of West High School girls' volleyball team. After the tragic death of the school's star player Caroline "Line" Found, the remaining team players must band together under the guidance of their tough-love coach in hope of winning the state championship.
Last Updated: December 15, 2017