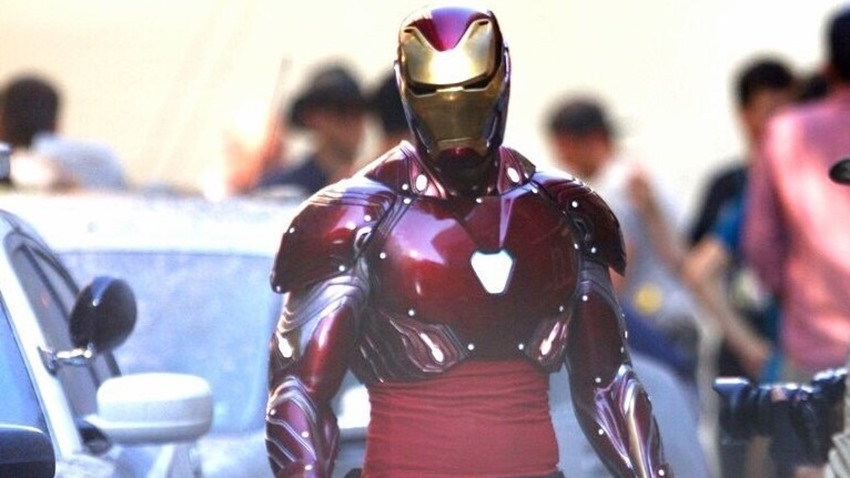 Another Marvel movie, another Iron Man upgrade! As if it were a physical version of iOS, Iron Man's armour is always upgrading, always evolving. Probably to the chagrin of toy collectors who lament the fact that their hall of armour will never be complete so long as ol' shellhead is around. In Spider-Man: Homecoming, the armoured Avenger wears pretty much a slightly upgraded version of Civil War's Mark 45 armour, albeit with a colour scheme that references the suit worn in the Ultimate comics.
It's a great design, angular and sharp with detail. For Avengers: Infinity War however? Say goodbye to edges, and hello to something rounder as Stark dons the Mark 48 suit for the fight against Thanos. Discussing Film tweeted the following images of most of the suit. I'm guessing that the rest will be CGIed in later, although I'm slightly hoping that Stark downs a bottle of Jack Daniels and runs into battle sans any titanium pants: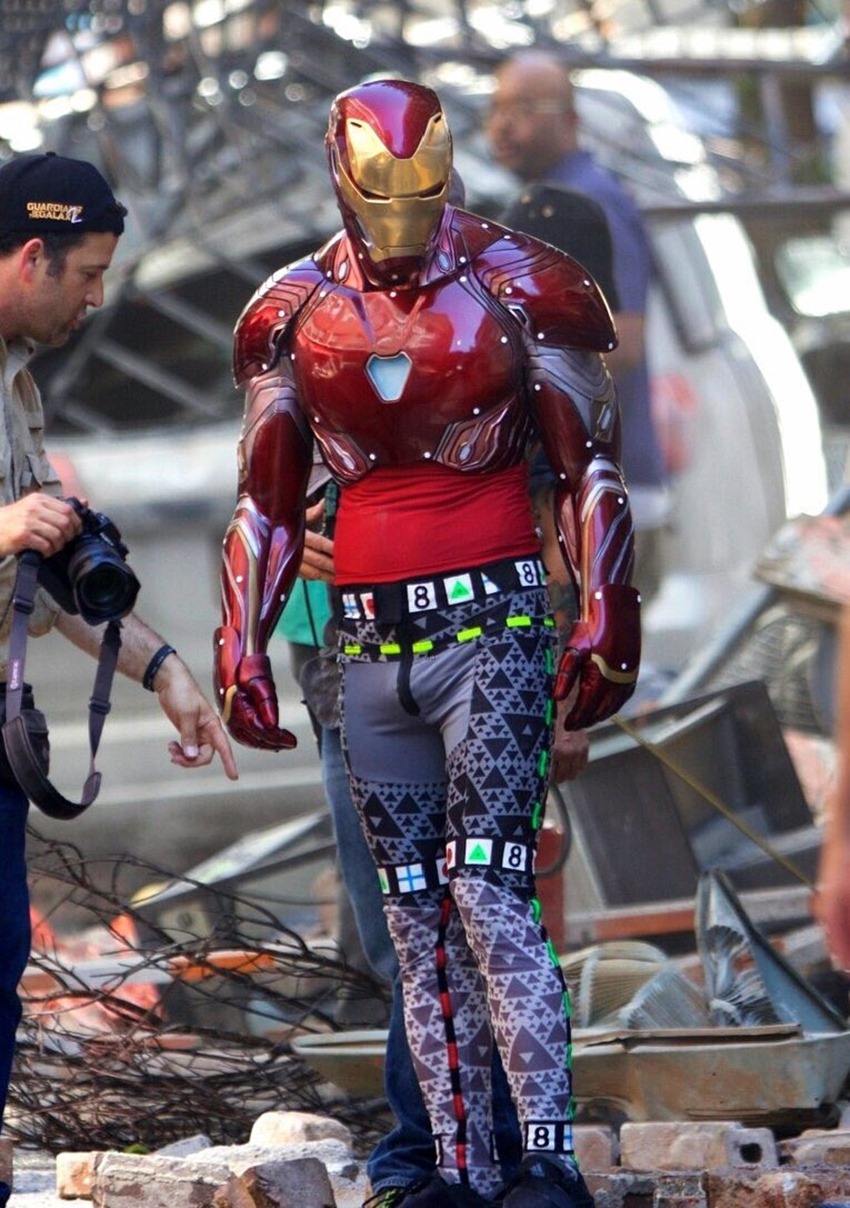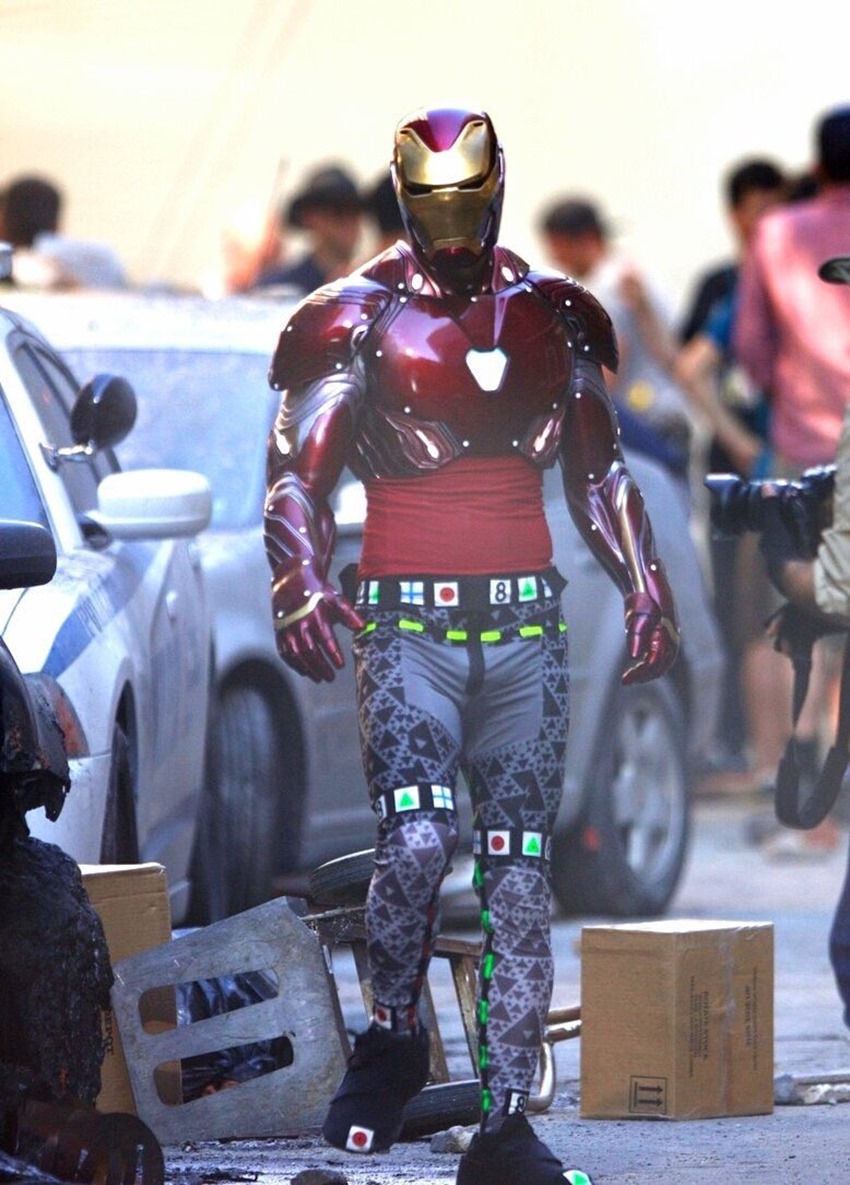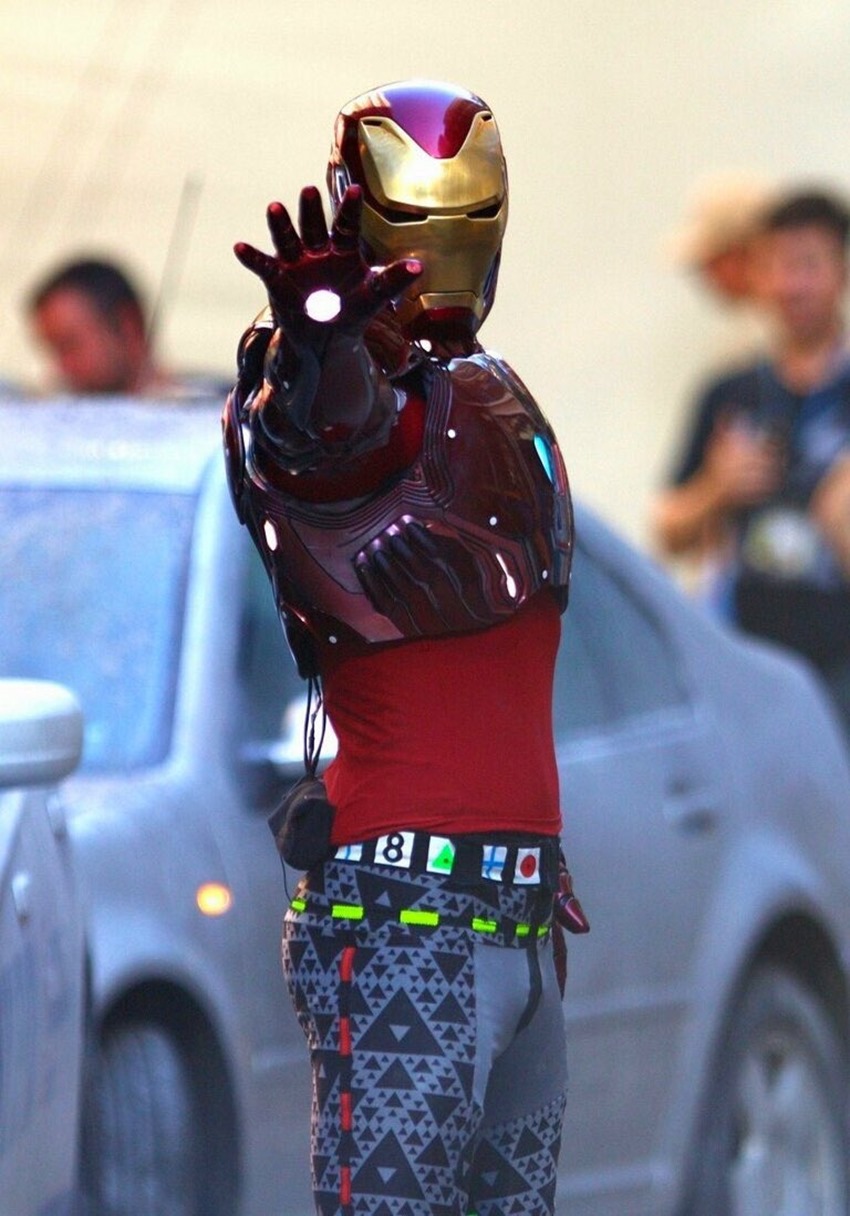 Lookin' good! That's a design that looks weird at first, but the more I see it the more I like it. It's almost medieval in its construction, while the iconic helmet looks far more organic much like the synthetic design of Vision almost. I'm also guessing that this suit will be mostly cherry-red and matte black, with an arc reactor that pulses white energy instead of the usual blue so that the colour scheme doesn't clash. I dig it.
If you look at the evolution of Stark's armour, it's always been about creating a suit that forms a second skin with the wearer. Mobility, speed and agility enhanced by the latest technology that can counter any enemy. A further tweet from Glamora also revealed that this armour would be seen in a magical scene, namely what appears to be the first ever meeting between Stark and Earth's sorcerers of the supreme variety, Wong and Doctor Strange:
Also, Bruce Banner is there. I'd imagine that whatever happens in the upcoming Thor: Ragnarok, Banner will find himself back on good ol' terra firma thanks the magical machinations of the wizard played by Wranglethumb Wanglematch Crumpetdrink Sparklepack Bourgeoisie Candycrush Benedict Cumberbatch.
Basically just iron man, doctor strange, wong and banner pic.twitter.com/k1ScmcF8R4

— laily (@GLAM0RA) June 28, 2017
Now for me to cry about the fact that I won't be able to afford the $350 diecast version of the Mark 48 when Hot Toys reveal it in a few months. Avengers: Infinity War is out next year on May 4 and features Gary Oldman's most infamous quote: EVERYONE!
Last Updated: June 30, 2017