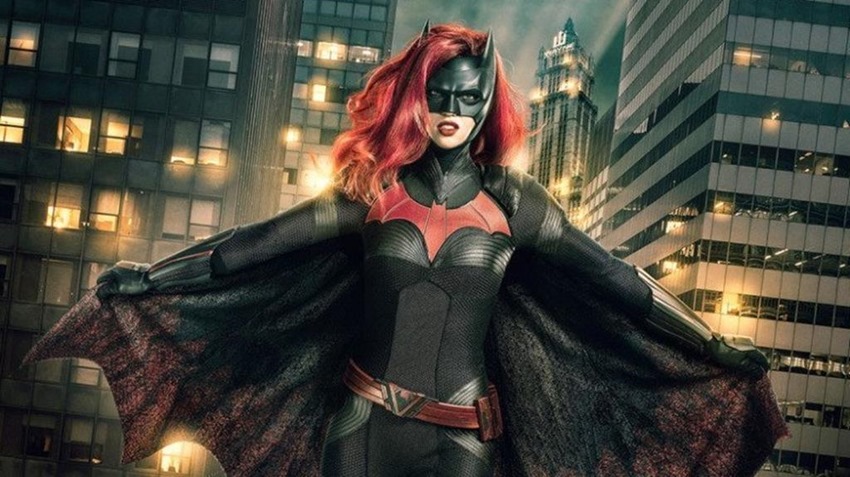 They've been to Star City, Central City and the far future. This year, the various heroes and villains of the Arrowverse are headed somewhere much much more dangerous than a parallel reality run by Damien Darhk or the island of Leian Yu: Gotham City. Despite what R Kelly may have crooned about in 1997, Gotham is not a city of justice or peace, but a metropolitan hellscape of rampant crime.
Fortunately, the streets of Gotham happen to be kept safe by a certain bat-themed vigilante. An ass-kicking prodigy who uses fear and intimidation to frighten the more cowardly and superstitious criminals who emerge at night. Ordinarily, this is where the Batman would swoop in and shatter a skylight, but the CW Network has a different vigilante in mind for the Arrow, Flash and Supergirl crossover, Elseworlds.
We've known now for a while that Ruby Rose would be donning the cape and cowl of Gotham's signature vigilante, but any pictures of her suited up were as non-existent as Bruce Wayne's parents at a high school PTA meeting. Until today that is: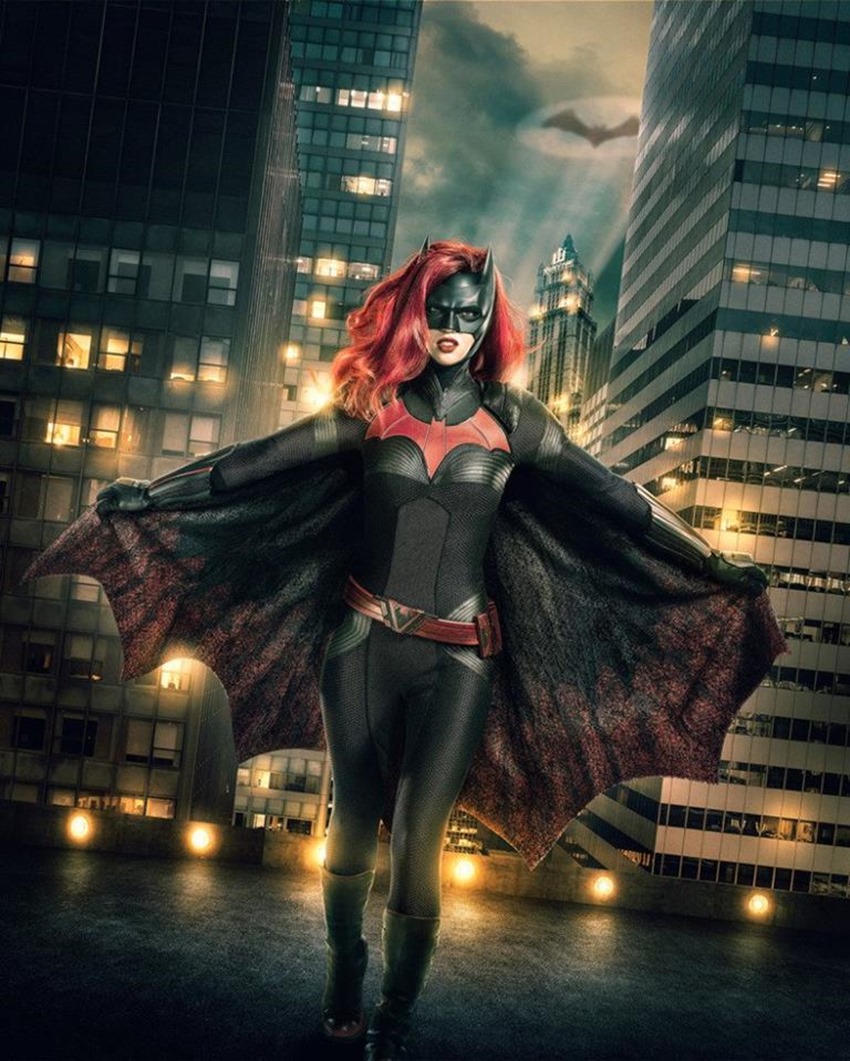 That is…magnificent. Rose looks spot-on as Batwoman, complete with the massive red wig that is purposefully designed to be so over the top so that her secret identity can be more secretive. I love how the costume is both textured and streamlined, while the cape hides all manner of subtle details in its design. Cosplayers, get your sewing machines ready.
It's a striking first look, although I'm now really interested to see if the Arrowverse version of Batwoman's alter-ego Katherine Kane will adopt a look that's similar to her comic book counterpart as well. Whatever the end result, the costume designers here have knocked the outfit out of the park, translating an icon perfectly to television.
Rose will deliver some fist-based justice in December's Elseworlds event, with her own solo series arriving sometime in 2019.
Last Updated: October 10, 2018