I've long considered Suicide Squad to be Warner Bros. and DC's best possible Guardians of the Galaxy movie. A team of misfit villains coerced into a deal with the government sounds perfect for DC's big screen universe building, but with their own particular brand of grim and gritty. And with some Batman thrown in for good measure. The dark knight may be nursing a few cracked ribs after the events of Batman V Superman, but he'll be present this year in Suicide Squad thanks to a handful of trailers and clips revealing him in hot pursuit of the Joker and Harley Quinn.
So how exactly does Bruce Wayne's alter ego fit into Suicide Squad then? Speaking to Collider, producer Charles Roven explained that somebody had to put numerous felons away in not only Arkham Asylum but the infamous San Quentin of the DC Universe, Bell Reve: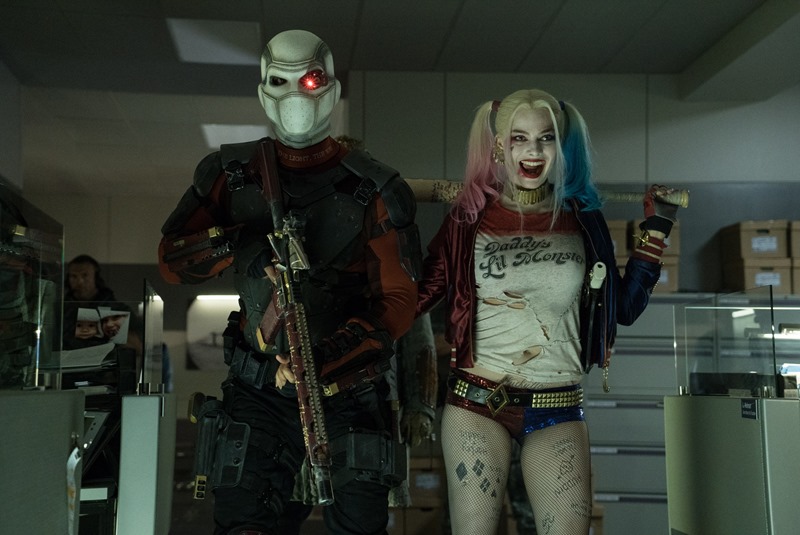 Well we had to make a choice of do we shoot the movie or don't we shoot the movie? Do we tell the story we want to tell and block the streets off so the people of Toronto don't see anything? We just said, 'OK you're gonna see what you're gonna see.' But he has purpose for what he's doing, and you couldn't tell the story of the Suicide Squad—as you mentioned so many of the characters that are in that squad had some interaction with him in order to get into Belle Reve, so you have to deal with that at the very least.
It harkens back to the comics, as Batman has a connection to every character. There's the obvious with his fights against Harley Quinn, Killer Croc and the Joker. There's also an Outsiders connection with Katana. And then there's Will Smith's Deadshot, a villain and sometime anti-hero that goes way, way back in the Batman history archive. Early concept art of Deadshot's prison cell had "Die Bat" written on the side, so there's some clear animosity between the two.
But according to Roven, Batman wasn't added to Suicide Squad to give it a boost with at least one recognisable character. It was director David Ayers who wanted to have Batman to play around with in his movie: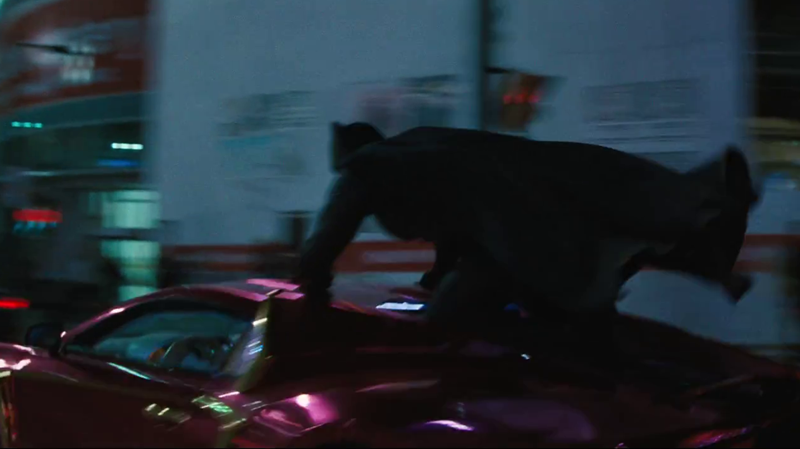 Look, you apply at a job for a DC Comic movie and it's like, 'Come on, let me get the toys, please. Let me get the cool stuff.' I begged for that. That was really, really something I wanted. There's a lot of information out there, a lot of false information about how these characters play into the A plot. It's an incredibly complex story with flashbacks and different convergent storylines and things like that.
As for the how of Batman being integrated into the plot of Suicide Squad, Ayers said that we'll get to see the caped crusader from a different viewpoint in Suicide Squad
All the Batman movies have been from Batman's point of view. He's the good guy. He's the hero of his own movie in all the movies we've seen. If you look at what Bruce Wayne has done in creating the Batman persona, his idea was to terrorize criminals. It's sort of psychological warfare against criminals. This wraith that comes in the night and attacks and pulls criminals from society. For the first time, we're seeing Batman from the point of view of the criminals and he's freaking scary.
Look, I've always considered the idea of mentally unbalanced billionaire who finds catharsis by punching crime into a gooey pile to be terrifying. And according to Ayers, the biggest surprise is yet to come, as the leaked set photos haven't given anything away in terms of plot:
We have had some material exposed by virtue of being out on the streets and working out on the streets, but it's a sliver. It's a fragment and it's all out of context. For me it's a lot of fun just to see how people try and assemble these pieces because in their minds, they're a much larger piece of the film than they're actually saying. But it takes days and days to shoot a scene so it's how does all this fit together? That's the big surprise.
Suicide Squad opens next month. Now tell me, who's afraid of the Batfleck?
Last Updated: July 12, 2016