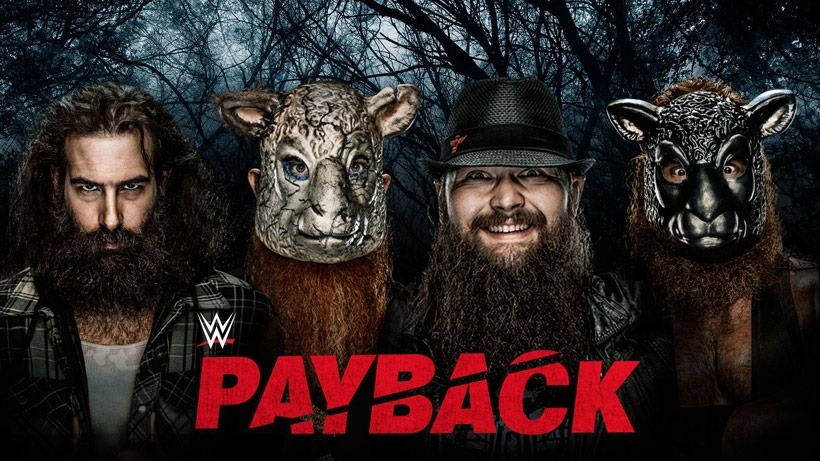 Wrestlemania has come and gone. At least until next year that is, when the WWE does its damndest to convince you that that Roman Reigns chap is really cool you guys. C'mon, what's it going to take for you people to accept the Roman Empire as your new lord and saviour? Anyway, Big pay per view done, time to prepare for the next one. Because Payback is a Mel Gibson movie from 1999 that I still regularly watch because of my Lucy Liu crush.
If you've been watching Smackdown and Monday Night RAW, you're already seeing the start of new feuds and rivalries, as Wrestlemania is generally a big reset button that sets the stage for the rest of the year's storylines. According to SEScoops, here's what the current match card looks like for Payback:
WWE World Heavyweight Championhip – – Roman Reigns (champion) vs. AJ Styles
WWE Women's Championship – Charlotte (champion) vs. Natalya
Chris Jericho vs. Dean Ambrose
Kevin Owens vs. Sami Zayn
Wyatt Family vs. League of Nations
The Dudley Boyz vs. Enzo Amore and Big Cass
Becky Lynch vs. Emma
That's a fab line-up already. The AJ Styles vs Chris Jericho match was some damn good entertainment, even if you had technically seen it three times already thanks to RAW and Smackdown incidents, while Sami Zayn's flair for top-rope antics will further cement his status as an extreme star when he runs up against one of the best heels around who isn;t nursing an injury right now, Kevin Owens. Listen I can still see a ladder-shaped indentation in Owens after he received that massive suplex from Zayn at Wrestlemania. Freakin' ouch man.
Of course, this could all change, as the WWE is notorious for last-minute rewrites. I genuinely hope it doesn't, because that's one entertaining card that the WWE has set up. The only thing missing from that card? The New Day, the best damn stable in the WWE today, and icons to a culture of video gaming, anime and comic books. Booty-Os! The true circle of life! Also, more Wyatt Family angles please. After seeing the Rock put Bray Wyatt over, I think I can see who the fans want to see more of as the face of the WWE.
Payback arrives on May 1.
Last Updated: April 8, 2016