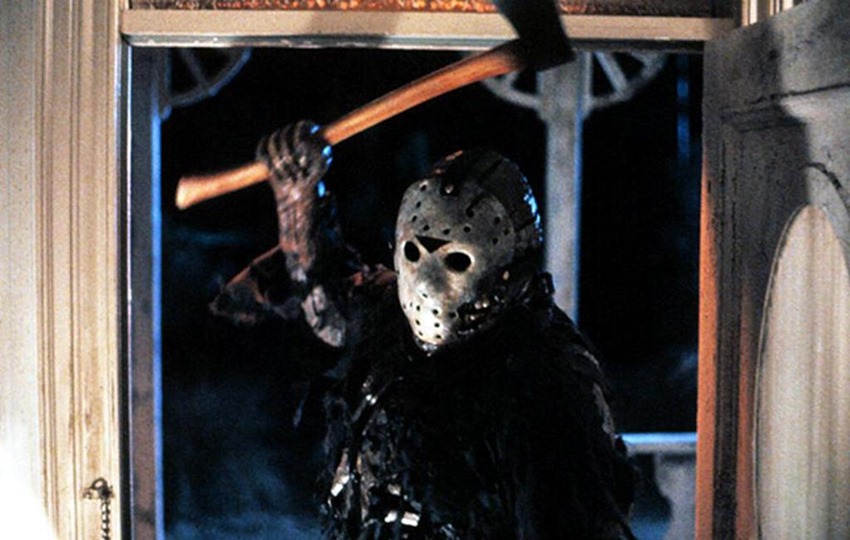 Like an Energiser Bunny that has tasted blood, there just ain't no stopping Jason Voorhees once he gets his hands on a machete. The strange thing is, is that the infamous Camp Crystal Lake killer wasn't originally designed to be a nigh-unstoppable force of supernatural nature. Jason's first proper stab (heh) at reducing the promiscuous teenager population came in the second Friday the 13th film, where he lumbered around with an old sack for a mask, eventually picking up his trademark hockey mask in the third film in the series.
As for when he realised that he could shrug off mortal wounds and keep in tickin'? That would be circa Friday The 13th Part VI: Jason Lives, as Voorhees would begin a trend of rising from the grave whenever his ditzy-teenager senses started buzzing. How did that happen though? How did Voorhees become a movie maniac who terrorised Camp Cyrstal Lake, New York and Space?
The answer lies within another film franchise: The Evil Dead. While we're most likely never ever going to see Freddy vs Jason vs Ash outside of a comic book series, Jason Goes To Hell director Adam Marcus at least tried to chuck in a nod to the Sam Raimi franchise by placing the infamous Necronomicon Ex-Mortis and the Kandarian Dagger in that 1993 film.
Evil Dead fans may have recognised the book, whose incantations are capable of raising the dead and driving the living into murderous acts of insanity. It wasn't a throwaway gag either, as Marcus revealed that he wanted to "create a mythology for Jason in this movie, because it had driven me nuts as a viewer," when he spoke to HorrorGeekLife recently: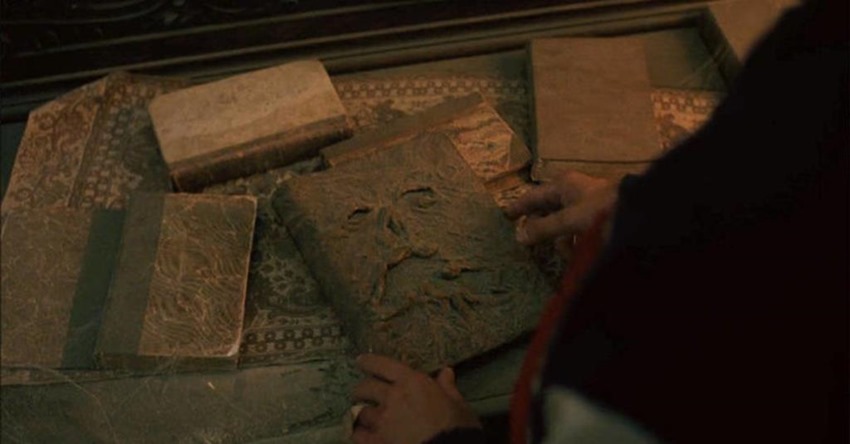 [Pamela Voorhees] makes a deal with the devil by reading from the Necronomicon to bring back her son. This is why Jason isn't Jason. He's Jason plus The Evil Dead, and now I can believe that he can go from a little boy that lives in a lake, to a full grown man in a couple of months, to Zombie Jason, to never being able to kill this guy. That, to me, is way more interesting as a mashup, and Raimi loved it!
I dig it. It makes perfect sense when examining Jason, especially in light of 2003's Freddy Vs Jason crossover. A sequel that would have featured Ash was in development for a while, but that idea fell flat eventually. It's an Easter Egg for now however, as Marcus explained that certain legalities forced the nod to the Evil Dead to remain on screen as a tribute: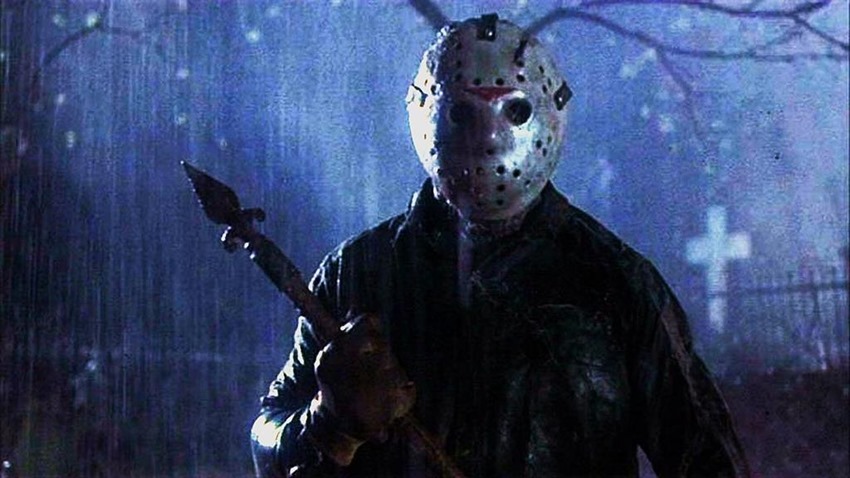 It's not like I could tell New Line my plan to include The Evil Dead, because they don't own The Evil Dead. So it had to be an Easter egg, and I did focus on it…there's a whole scene that includes the book, and I hoped people would get it and could figure out that's what I'm up to. So yes, in my opinion, Jason Voorhees is a Deadite. He's one of The Evil Dead.
While it's technically unofficial, I'm going to borrow a line from Mythbuster Adam Savage for this one: I reject your reality and substitute my own. Because I don't want to live in a world where the movie franchises of Jason Voorhees, Freddy Krueger and the Evil Dead aren't sharing a horrorverse.
Last Updated: November 7, 2017