Nancy Meyers' has built quite a reputation with her light-hearted and relatable rom-coms and although with Home Again she only serves as a producer as she allows her daughter Hallie Meyers-Shyer to write and direct this time around, this film continues her distinct recipe of movie making. These are film tailored to its target audience of older women who can relate to their film's characters and dilemmas as they discover more about themselves through their loves and tribulations. They are not designed to be big money spinners, but are often made on a lower enough budget to not need to light up the box office to still be successful. Needless to say, I'm not that target market so watching one of her movies is not exactly going to get me excited.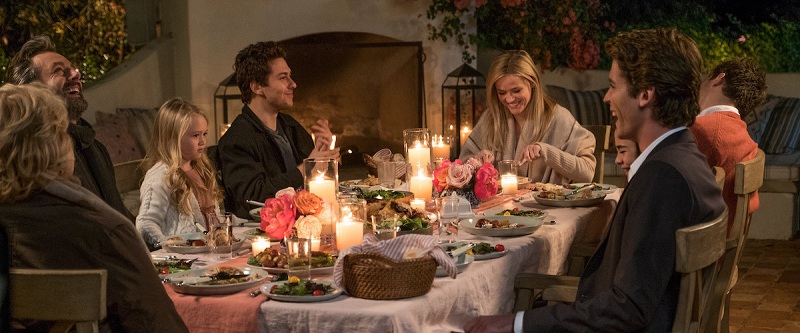 Still, keeping this formula in mind, Home Again could perhaps best be described as playing it safe. As a film, it doesn't really bring anything new to the table and besides from a few minor plot twists here and there, plays out pretty much as you would expect it. All without much fanfare or perhaps. Or comedy for that matter, as I don't remember finding anything in this movie mildly funny.
This is despite a strong performance by Reese Witherspoon as a recently separated mom (who also happens to be the daughter of a big-time movie director) who decides to travel back home to Los Angeles to seek a better life for herself and her daughters. What seemed like a fairly straightforward transition for her gets complicated when she comes across three aspiring filmmakers (Nat Wolff, Jon Rudnitsky, Pico Alexander) in need of some accommodation who end up staying in her guest cottage and get a little more intermingled with her family than she would perhaps like them to. Throw in the obligatory romance into the script and you should be able to figure out the rest. At least the cast also has the ever remarkable Michael Sheen going for it as well.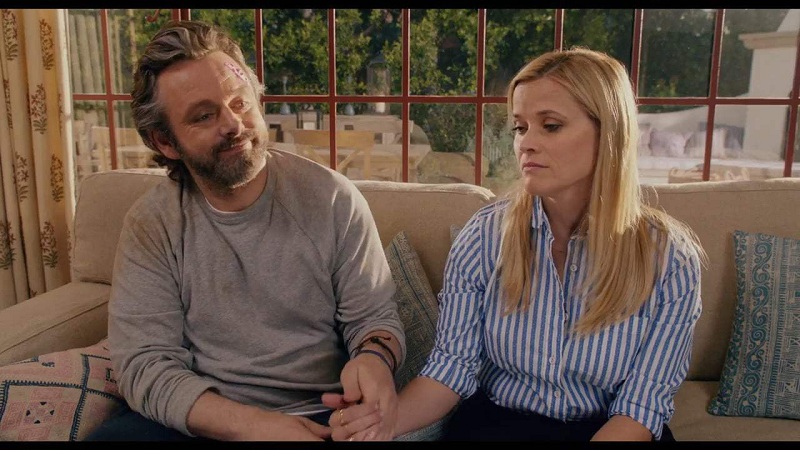 In terms of filmmaking, you will find excellent production values here, some decent acting (though the trio of Wolff, Rudnitsky and Alexander can at times be quite annoying) and capable directing by the younger Meyers who keeps everything together remarkably well for a debut effort. As a film critic, I am likely to pick up on all these different things, but for the most of you, that's unlikely and in this holiday season, you probably just want to be entertained. Which is why you are then going to want to give Home Again a miss.
The biggest problem with Home Again lies not in its bland tone, but rather in the purposelessness of its script. While it's clear that the events of the film are moving the characters in certain directions, there is a definite lack of closure to the whole story arc and you never feel like there is any specific destination that the film is heading towards. You could argue that its lack of your typical climax is a narrative strength that sets it apart from other supposed romantic films, but at least in those films there is some definitive purpose to it all, even if it's completely predictable and cheesy. Home Again just sort of meanders along until it gets to an end, where you then wonder "Was that it?". No one wants to feel like their time is wasted watching a movie and if there was at least some more comedy, this film might've been able to redeem itself.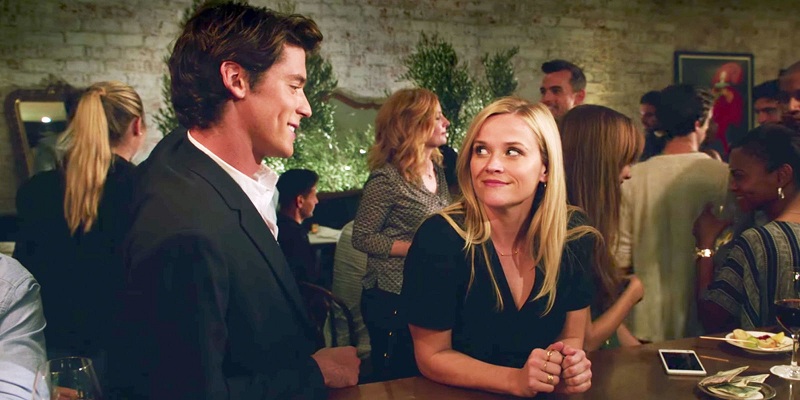 Perhaps my assessment of the film is a little harsh because I'm not its prescribed target market and there are subtle nuances to the character development that I don't get, but I do find that highly doubtful. I can certainly see certain people falling in love with the charms of Witherspoon here and can imagine some women going ,"Oh, I can so relate to that", at certain times in the movie, but if you're not its niche target market, you're likely not going to feel anything for this movie, other than relief when it's finished.
Last Updated: December 21, 2017