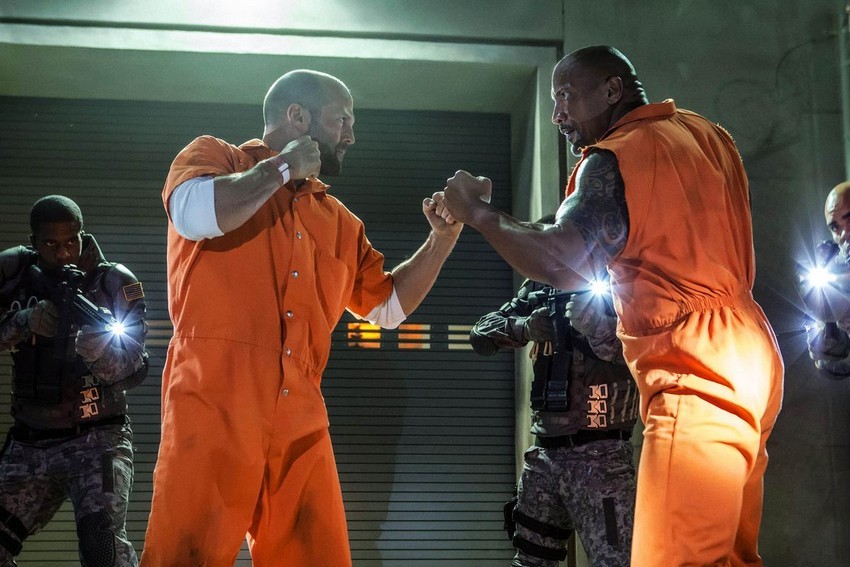 If you checked out our piece for Showmax yesterday about bingeing the Fast and Furious movies again, then you may have seen me mention that the franchise is hugely popular and profitable today (the 7th highest grossing film franchise in history). A lot of that popularity and profit came about when Dwayne "The Rock" Johnson stepped onto the scene in Fast Five, and he has been a hit ever since. As such it only made sense to give his Agent Luke Hobbs his own movie, away from Vin Diesel's familia (especially since the real world beef between the two action stars are the stuff of tabloid magazine legend), and even more sense to add superstar Jason Statham after his villain-turned-reluctant-teammate Deckard Shaw partnered up with Hobbs so effectively in last year's The Fate of the Furious. And now we know who these two odd-couple ass-kickers of note will be facing together, and it's a doozie!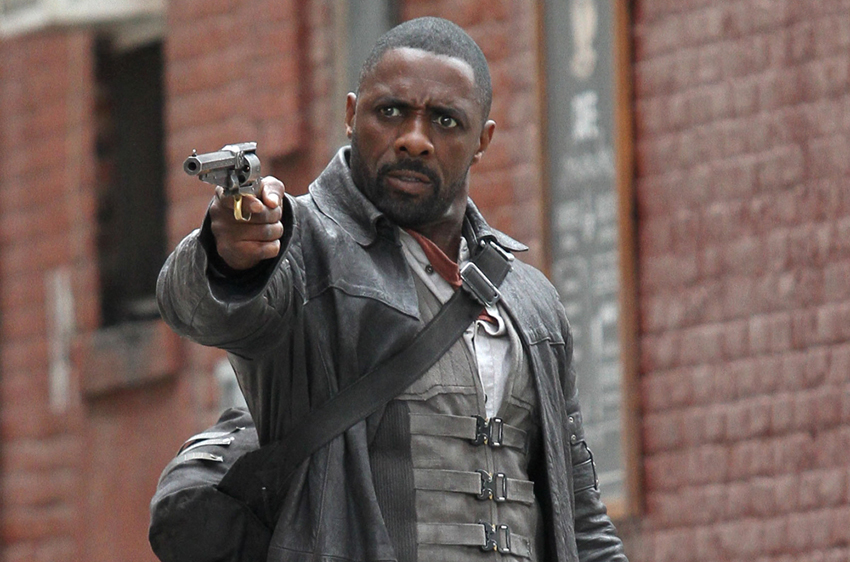 Variety broke the news last night that Idris Elba will be taking a long walk to freedom to punch some people in the face as the fan-favourite British actor has signed on to play the villain in the upcoming Hobbs and Shaw (yes, that is the movie's name). There's not much known about the film's story – penned by franchise stalwart Chris Morgan who has been on writing duties since Tokyo Drift – but it's believed that Elba's character is the reason why Johnson's Hobbs and Statham's Shaw are forced to team up again. Seeing as they pretty much hate each other, this would need to be a very compelling reason.
Elba is mostly known for playing charming and charismatic good guys, but he has some very believable villainy in his filmography as well, most recently in Star Trek Beyond and voicing Shere Khan in The Jungle Book. Being a 1.9m tall physical specimen, you damn well better believe that he can throw down if needed. And seeing as this is a Fast and Furious movie, it will most definitely be needed.
The Crown's Vanessa Kirby has also been added to the cast, but like the rest of the film, the details of her role are unknown at this point. What we do know is that Hobbs and Shaw is set to be directed by David Leitch, co-director of John Wick and who most recently just blew our minds with Deadpool 2, so this one is actually in very good hands action-wise. With a July 2019 release date set for the movie, production will probably start happening in the next couple months, so you can expect a lot more info to get out then.
Last Updated: July 6, 2018