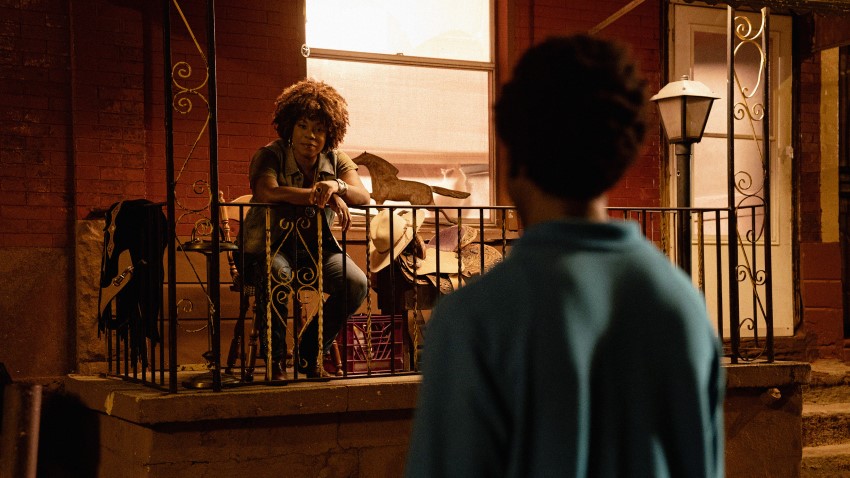 Concrete Cowboy is Netflix's upcoming family drama from first-time director Ricky Staub, and stars Idris Elba (Luther) and Caleb McLaughlin (Stranger Things). Staub also co-wrote the screenplay with Dan Walser, which is based on author Greg Neri's 2011 novel 'Ghetto Cowboy'.
That novel drew the inspiration for its setting from the real-life Fletcher Street Urban Riding Club, a non-profit organisation in north Philadelphia that's been in existence in various forms for over a century. It's home to black urban cowboys in the inner city, and provides a positive alternative for at-risk youth in the local community to spend their time.
The plot synopsis is as follows:
Cole (Caleb McLaughlin) is a troubled 15-year-old. After a fight gets him expelled from yet another Detroit school, his fed-up mother drives him 600 miles east and drops him on his father's doorstep. Harp (Idris Elba) is a taciturn loner, offering few explanations for why he's been absent from his son's life. He keeps his affection for horses, spending his days at the Fletcher Street stables down the block.

With no choice but to stay with his father, Cole agrees to grunt work at the stables, joining other local riders trying to keep the city from shutting the club down. He soon reconnects with his childhood best friend, Smush (Jharrel Jerome). But Smush's exciting life is fuelled by drug dealing. Cole can slip back into his friendship, or put in the hard, dirty stable work that will bring him closer to his father.
Let's take a look:
This looks like a strong drama about overcoming adversity, community, and the bond between father and son. I don't think there will be any real surprises in how the story plays out, lessons will be learned and we'll get a feel-good ending, but the pleasure will come from the ride the movie takes us on in the process. Both Elba and McLaughlin look like they're putting in excellent performances as the father and troubled son respectively, and that's what makes this worth the price of admission for me.
What do you think?
Concrete Cowboy will premiere on Netflix on 2 April. It also stars Jharrel Jerome, Byron Bowers, Lorraine Toussaint, Clifford "Method Man" Smith, and Liz Priestly.
Last Updated: March 17, 2021