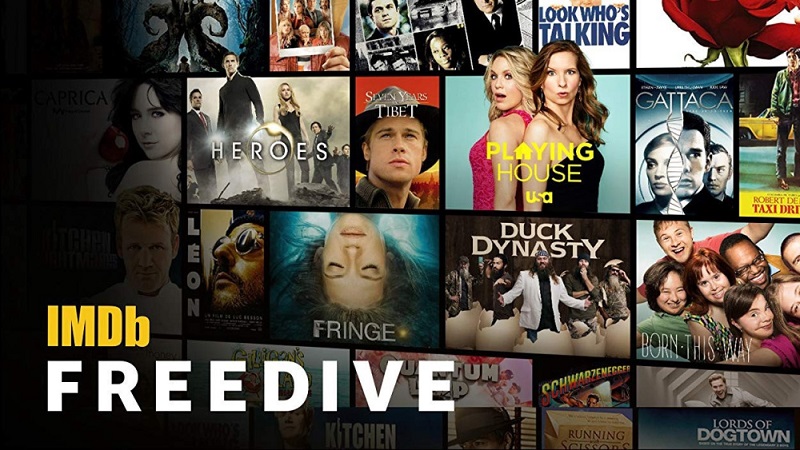 Streaming services are where the big money is for entertainment companies which is why everyone and their uncle is trying to build their own to get a piece of the already bloated pie. There are already many players like Netflix, Amazon, Apple, Disney, YouTube and our own local ShowMax who are all offering loads of content for viewers to stream, but now you can also add IMDb to that list as well.
Yes, IMDb, that site that you go to when you want to look up details on pretty much every movie ever made is now looking to also offer a streaming service of their own. The company has launched their new service, titled Freedive, which offers movie streaming for free, with periodic ad breaks providing their needed revenue.
Calling IMDb an independent player in the market though is perhaps not fair, as the site is owned by Amazon and so the content they offer can already leverage a lot of the content already on offer through Amazon's Prime Video, only opening them up to a different audiences that perhaps don't mind watching ads along the way if it can save them some money.
The service though at least initially, doesn't offer as much variety or the latest content that Amazon Prime subscribers get, so anyone who subscribes to Amazon and is perhaps feeling ripped off by the news, need not feel that way as this service will focus mostly on older, classic movies and TV shows for now.
Still, with IMDb already a popular place for many people to visit, it could certainly draw viewer in and serve as a further experiment for the ad-driven streaming market to see just how viable and desirable it is to the broader market.
The service's films and TV shows are available to registered IMDb or Amazon users and Amazon Fire TV owners with compatibility across a wide range of Android, IOS and Fire devices. Fire owners can navigate the service by way of a new icon in the "Your Apps & Channels" section or by telling their Amazon smart device, "Alexa, go to Freedive." The site says it will continually add new offerings to the site. The site will also indicate on a film's page if it's available on Freedive.
Freedive is not officially available in South Africa, but obviously with the wizardry of the internet that has never stopped people from getting access to these sorts of services anyway.
Last Updated: January 11, 2019