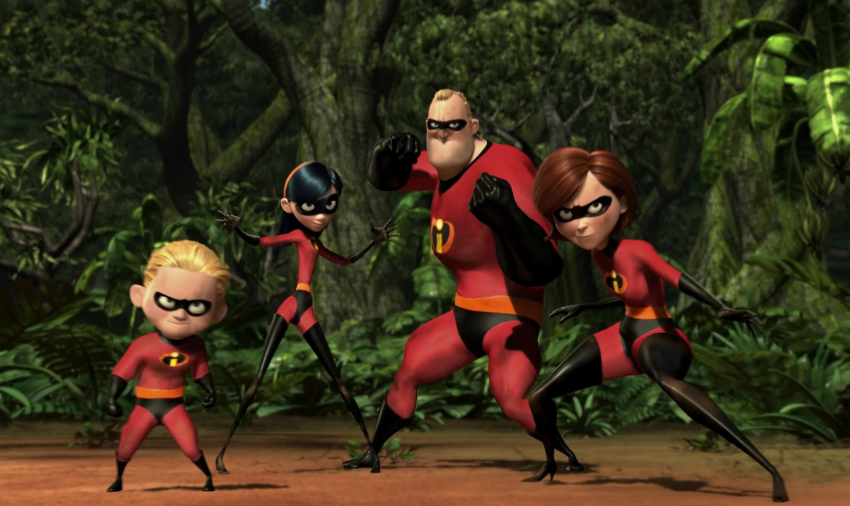 Ask me what the greatest superhero movie of all time is, and you'll probably get a different answer depending on the time of day. Superman, Logan, Batman Returns, The Avengers, Spider-Man 2, Wonder Woman, Guardians of the Galaxy, etc. They're all in the mix, and I love them all for different reasons. Ask me what the greatest animated superhero movie of all time is though, and there's only one answer and you'll get it instantly: The Incredibles!
Director Brad Bird's 2004 Pixar film is an all-time classic – it won the Oscar for Best Animated Feature Film – which is why the wait for its sequel has felt much, muuuuuch longer than the 13 years we've already had to suffer through. However, we have just over a year to go until the release of The Incredibles 2, and we finally also have some proper info on what it's about thanks to Disney's D23 Expo this weekend past.
As part of Disney's Animated Feature Films panel, Bird and Pixar chief creative officer John Lasseter took to the stage to reveal several details about the upcoming sequel. Despite the nearly decade and a half time gap since the first film, The Incredibles 2 will actually pick up right where its predecessor left off – specifically, 1 minute after the superpowered Parr family struck that iconic group pose.
It starts right as the first one finishes, so it just carries on. It starts with the Underminer and a big old set piece. You know that at the end of the first movie when he comes up and you see the family dressed as superheroes, well that's where start this movie.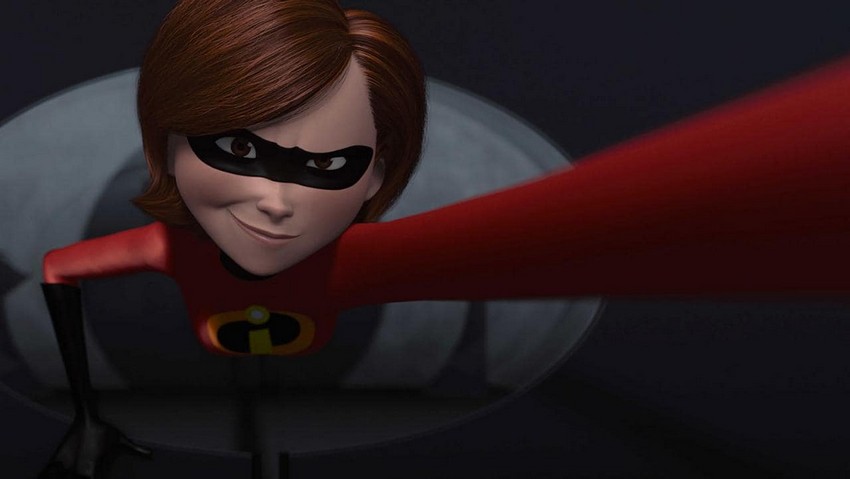 Bird explained though that despite the fact that little to no time has passed for the family themselves, in the real world, due to advancements in animation production, the characters will look and move slightly differently. It's not just the aesthetics of the franchise that will change though. Whereas the first film focused mainly on a slightly out of shape Bob Parr aka Mr Incredible as he failed to cope with the doldrums of retired superhero life and got himself and his family roped into a new adventure, Incredibles 2 will instead shift the spotlight to his wife Elastigirl.
There were no details given as to what Elastigirl would be up to, other than there being a series of events that leads her away from her family on an adventure. This means that Mr. Incredible now has to stay home to take care of their kids, including baby son Jack Jack, leading to much hilarity. A clip was shown to audiences showing just how full Mr. Incredible's hands will be with Jack Jack, who is now developing super powers of his own. The clip has not been made available online, but here's a recap courtesy of Geektyrant.
The scene starts out with Mr. fantastic falling asleep while watching TV with Jack Jack. They are watching an old-school style crime caper and as Jack Jack is watching he hears a noise outside. As he looks out the sliding glass window he sees a raccoon in the trash can. After the baby tries and fails to shoo it away he uses his power to crawl through the glass sliding door. This leads to a hilarious fight between the baby and the raccoon! They are beating the living hell out of each other! It's pretty damn funny. As the fight progresses Jack Jack starts using his different powers. At one point he bursts into flames which scares the hell out of the raccoon! Green laser beams then start shooting out of his eyes and he's trying to laser the raccoon to death. As this is going on Mr. Fantastic wakes out and comes out side to see what Jack Jack has done. Remember, Mr.s Fantastic doesn't know that Jack Jack has any powers, this is the first time he realizes it and he's so happy! Until he realizes it will be a much much harder taking care of a baby with uncontrollable superpowers.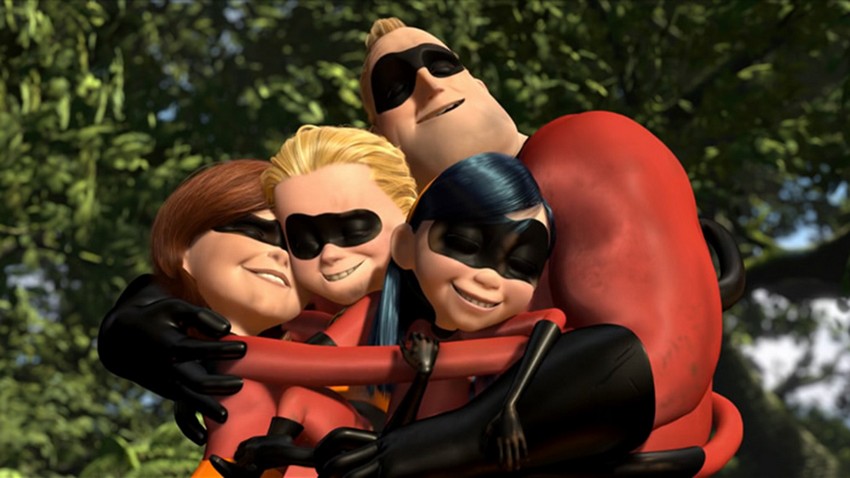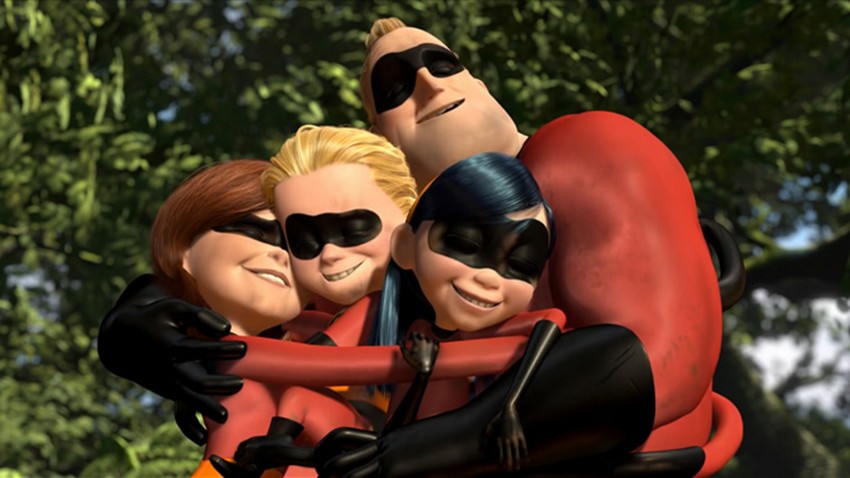 Along with the clip, Bird also went on to elaborate further on how much this family adventure angle plays an important part of the movie.
Incredibles 2' is really a family film, it's just that the family happens to have super powers. They may have super speed or super strength, but they experience the same problems as any family.
It's been confirmed that Craig T. Nelson will reprise his role as Mr. Incredible, Holly Hunter will return as the voice of Elastigirl and Sarah Vowell will once again voice their teenage daughter Violet. Their young speedster son Dashell will now be voiced by newcomer Huck Milner, while Samuel L. Jackson will also return as the voice of fellow superhero Frozone.
Another classic character from the first film that will seemingly still have a role to play is fashionista Edna Mode. A funny clip was shown off to reveal that Edna didn't just design costumes for superheroes (No capes!) but also played a major role in shaping the fashion industry. Check it out below.
The Incredibles 2 was originally scheduled for release in 2019, but Disney revealed that its release date has been pushed forward to June 15, 2018.
Last Updated: July 17, 2017