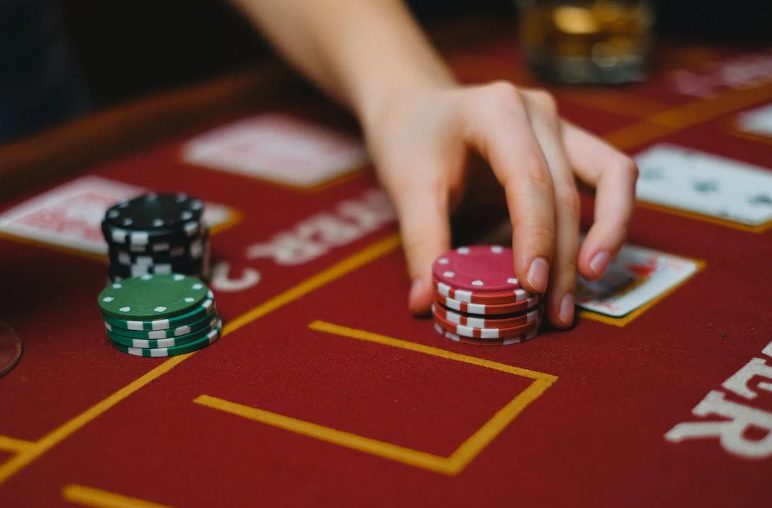 Table games have undergone many changes throughout the years and innovations in tech are only going to continue this trend. Gaming platforms are advancing and physical casinos are beginning to welcome these technological changes, rather than trying to fight against them. Many physical casinos are providing players with online platforms so that they can continue gambling with them, but online.
One of the interesting consequences of this change is how players are discovering new tactics when playing online compared to playing physical table games. Not to mention, you can now easily search online for rules, as well as tactics and odds. These types of changes have altered the way that people prefer playing the best online casino table games on their favorite platforms, rather than visiting a land-based casino.
The easy-to-use interfaces also welcome beginners. Instead of the pressure of playing a table game at a physical casino, you can learn the game on your devices first. As a result, people can feel more assured about their skill level to enjoy games in physical casinos.
Game mechanics are also a lot more intuitive now which allows players of varying skill levels to play. By prioritizing user-friendly interfaces, table games may provide a seamless and engaging user experience.
Poker
Since its inception (see History.com), poker has grown in popularity around the world and has developed into different variants; each with its own set of rules. Over time, new developments have been implemented to advance poker into the mainstream. 
Virtual technology creates a much more immersive experience that standard online games can't compete with. This tech has been used in gaming for some time but as it advances and becomes more realistic, people are starting to realize its potential for full immersion when playing poker.
Roulette
Initially, roulette was played on a table with 36 spots and a rotating wheel; people would gamble on each spin. However, the concept of roulette has evolved dramatically over time.
It began as a simple table wheel and ball game and progressed to a machine-operated variant in casinos and clubs. With the advancement of modern technology, roulette games have become available digitally.
You can play mobile roulette from anywhere at any time. You can choose from a wide selection of games instantly. People who are new to roulette can practice playing roulette on their smartphones to build up their confidence before playing in a physical casino.
The introduction of online casinos has simplified playing roulette at home and opened up an entire realm of possibilities for gamers worldwide.
Blackjack
Blackjack is one of the oldest games that is still played today as it is continually adapting to new technology and evolving; there are now several ways for users to enjoy the game, which has contributed to the game's development of a dedicated user base.
One of the most recent advancements in blackjack is live streaming; offering a range of new features. Certain games, for example, have special side bets available, while others feature multipliers. Blackjack has acquired widespread popularity in recent years, given its adaptability to a wide range of devices.
Baccarat
Baccarat has undergone considerable changes throughout its history. Over the years, there have been several versions of baccarat developed across real-life and online casinos. If natural evolution wasn't enough, online casinos and software developers took it a step further, offering numerous baccarat iterations with iGaming.
These are based on algorithms known as RNGs (see here), which determine the outcome fairly. Developers can also modify these virtual games to add new gaming features, side bets, or other innovations. However, the introduction of live casinos may have been an even more significant milestone. 
To make the entire ordeal feel more realistic, there are live dealers that help to add a human touch that some feel is missing from online casinos. In addition to this, you can play with HD broadcasts that also help to enhance the experience by making it feel like you're at a physical casino.
There have also been creations in roulette games that let you multiply bets up to 2,000 times. Not to mention, the new game known as Bac Bo which was made in 2022. This game is a mix of Baccarat and dice.
To Sum Up
New inventions are changing the way that beginner and expert players approach table games. With pieces of tech such as virtual reality (see Statista), we're seeing the game being played in a way that we've never seen before. 
Table games have undergone changes over the years. However, technology is leading to these changes becoming more prominent. Players can use new strategies to improve their chances of winning. It also makes table games more accessible for people who are completely new to the games. They can familiarize themselves with the games online at home instead of the pressure of going into a physical casino.
Last Updated: October 10, 2023