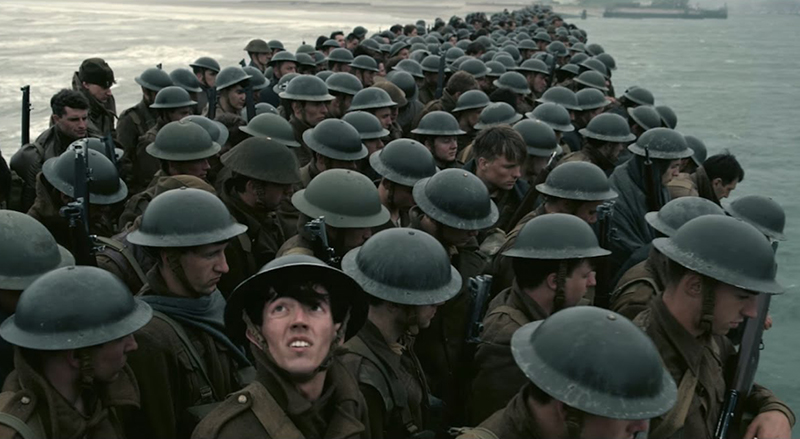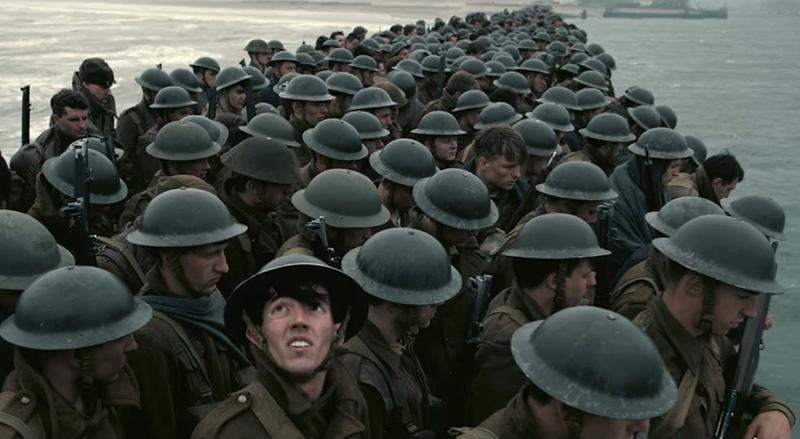 With his incredible track record, a new Christopher Nolan movie should be a really big deal. Yet, we're just a couple of weeks away from the release of Dunkirk, and it's almost like most folks have forgotten it even exists. Yes, there are no billionaire vigilantes pretending to be flying mammals, or Leonardo DiCaprio flipping your dreams on its head or even Matthew McConaughey getting so spacey that he is sucked into a black hole, but that doesn't mean Nolan's recounting of one of the most important moments in WWII doesn't look incredible.
And it will apparently look even more incredible to the lucky folks in the US and Canada who are close to specially selected locations where the movie will receive exclusive screenings on 70MM film. For the uninitiated, back when cinemas first began, they were towering edifices and 70MM with it's sweeping 2.20:1 aspect ration was the defacto standard to make use of these massive venues, offering unparalleled image quality and screen real estate. But as time went on, and areas got built up, cinemas shrank in size, and soon 30MM prints became the norm. That too is now looking to go the way of the dodo as digital takes over. The new electronic format has many benefits, including no need to ship around clunky and heavy film reels, nor needing specially trained operators to project it, but there are several filmmakers – including Nolan – who are championing the cause of old school film as they believe it to still be the best format around.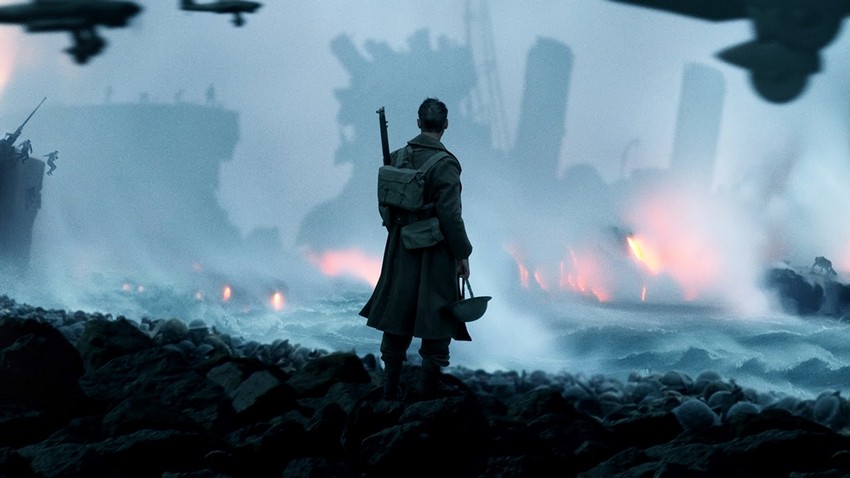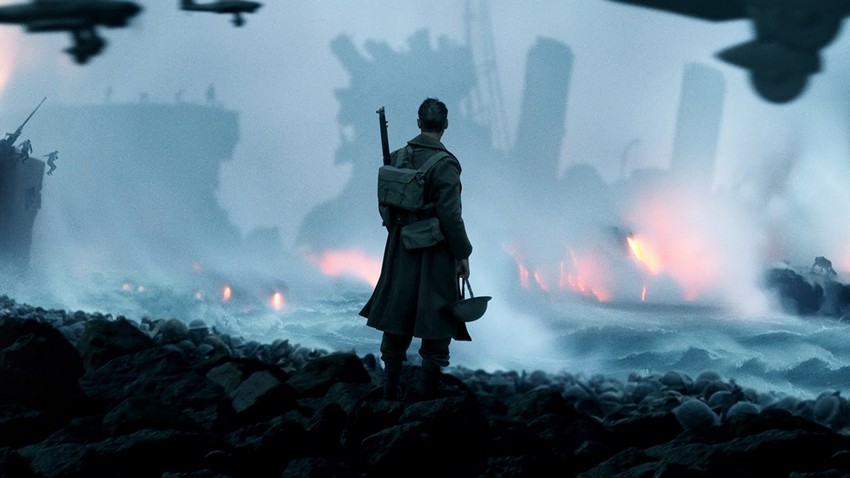 Well, just like Quentin Tarantino did with The Hateful Eight, Nolan is giving modern audiences the opportunity to discover this for themselves. The movie will screen in 125 different locations in North America, giving it the widest release on 70MM in 25 years. You can find a full list of 70MM theatres in both US and Canada on the official Dunkirk website, with tickets for these special screenings now having gone on sale early. For the rest of us, we have to still wait to get our tickets, but at least we will be able to enjoy it on IMAX, as Nolan shot large portions of Dunkirk on IMAX cameras at the actual real world locations of Operation Dynamo, which should make for even more authentic viewing. And here's an intense new trailer, more action packed than any that came before, to remind us of that.
Dunkirk opens as hundreds of thousands of British and Allied troops are surrounded by enemy forces. Trapped on the beach with their backs to the sea, they face an impossible situation as the enemy closes in.
Dunkirk stars regular Nolan collaborators Tom Hardy (Mad Max: Fury Road, The Dark Knight Rises) and Cillian Murphy (28 Days Later, Batman Begins) alongside veterans Mark Rylance (Bridge of Spies, The BFG), Kenneth Branagh (Mary Shelley's Frankenstein, Valkyrie), and James D'Arcy (Marvel's Agent Carter, Cloud Atlas). Rounding out the cast is a group of newcomers in Fionn Whitehead, Jack Lowden and Aneurin Barnard, led by One Direction's Harry Styles making his feature film acting debut.
And if you have any concern about the former boy band member's acting chops, Nolan revealed to the LA Times earlier in the year that Styles' casting was based purely on merit and not stunt casting.
When we put the cast together, we had some established names. But for the guys on the beach, we really wanted young unknowns. He's not that unknown, but he'd never done anything as an actor before. So he auditioned. I auditioned literally thousands of young men with different combinations of young men. And he had it.
We'll find out just what "it" was when Dunkirk releases internationally onJuly 21, 2017. We'll have to wait one more week after that to see it locally.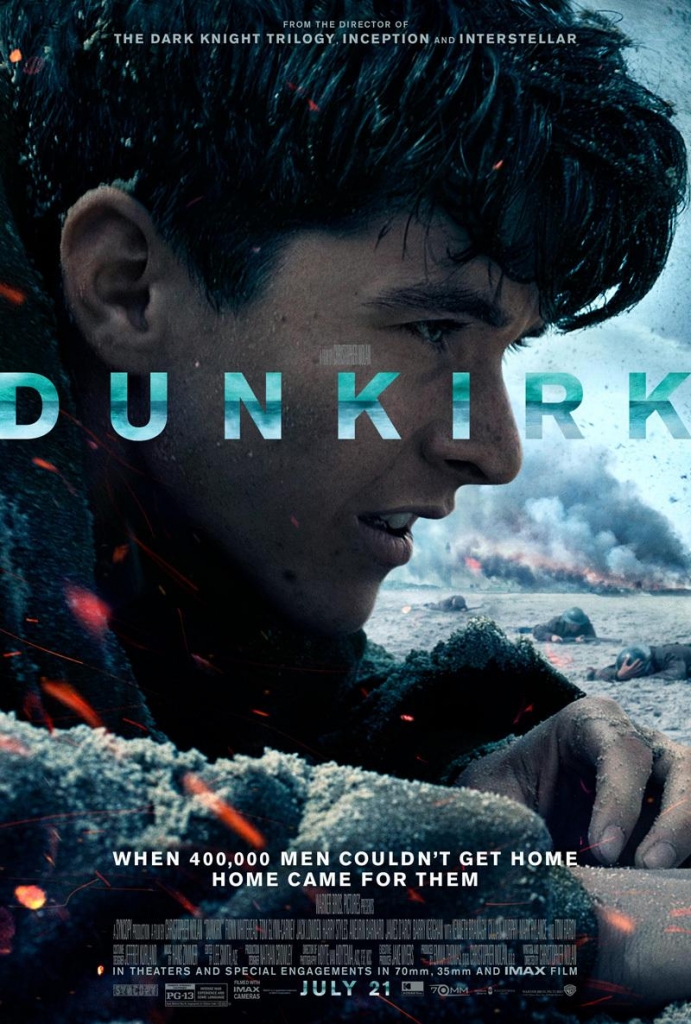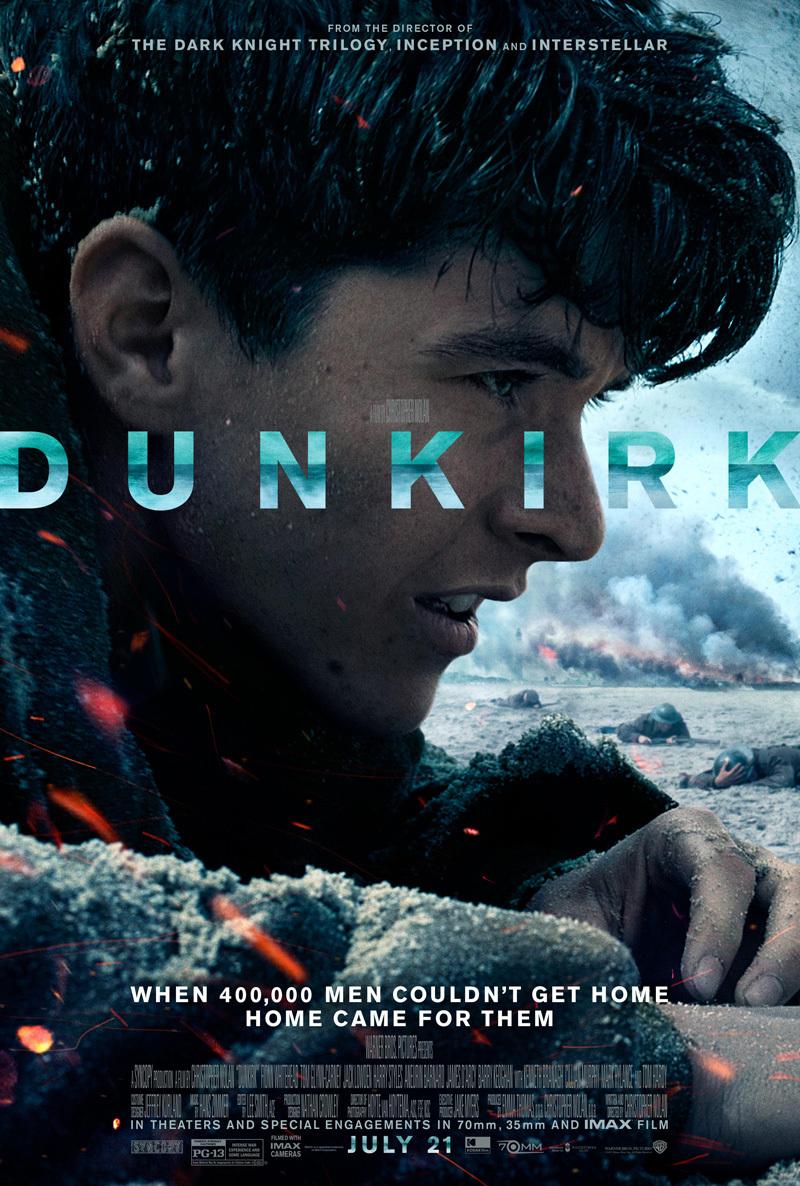 Last Updated: July 6, 2017