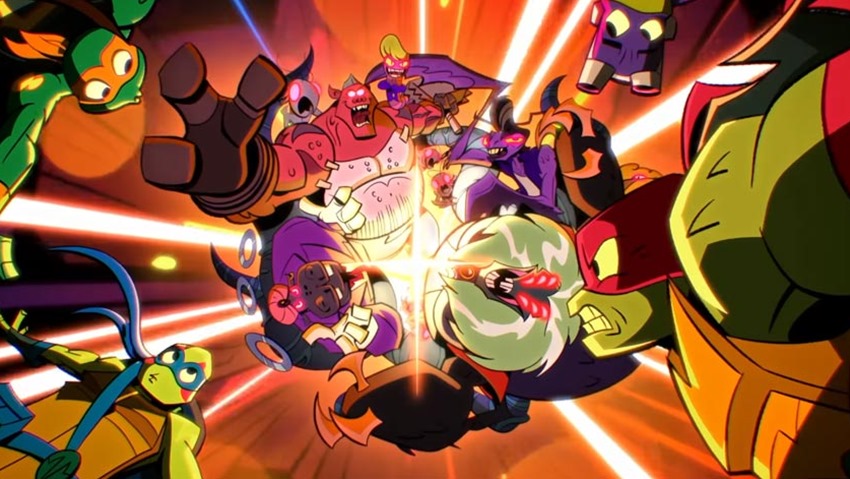 Adolescent genetically-altered terrapin shinobi? A couple of decades ago, that's an idea that must have sounded utterly ridiculous on paper, in an era that gave us the f***ing Popples cartoon. And yet, it worked. The Teenage Mutant Ninja Turtles were a global phenomenon at their peak, a mega-popular cartoon series, film franchise and with toys sales aplenty thrown into the mix.
Times have changed, and with it, so have the four Renaissance-named brothers. Every generation has had an incarnation of the Turtles to see on TV, with the latest version being the superb series that ran on Nicklelodeon for several seasons and managed to encapsulate everything that was fantastic about the franchise into a tight package of nostalgia and action.
This year marks another change for the half-shell heroes, and honestly? I'm kind of liking it. Especially when the divisive animation style gives birth to a slick and polished animated intro that riffs beautifully on the original classic Turtle Power kick-off:
Look, I know what you're thinking. You're thinking "not my Turtles!" and that's fine. You're welcome to that opinion. If you're not liking what you see, then the series isn't for you, easy as that. Just don't be a gatekeeper, rather see this an opportunity to say "hey, if you like that, then check this out!". Anyway, that's a terrific intro right there.
The style of the new Ninja Turtles might be polarising, but so far it's the execution of it in motion that looks absolutely great: Colourful, fast and fun. Also, it doesn't include a single scene of Leonardo on a push scooter trying to be extreme: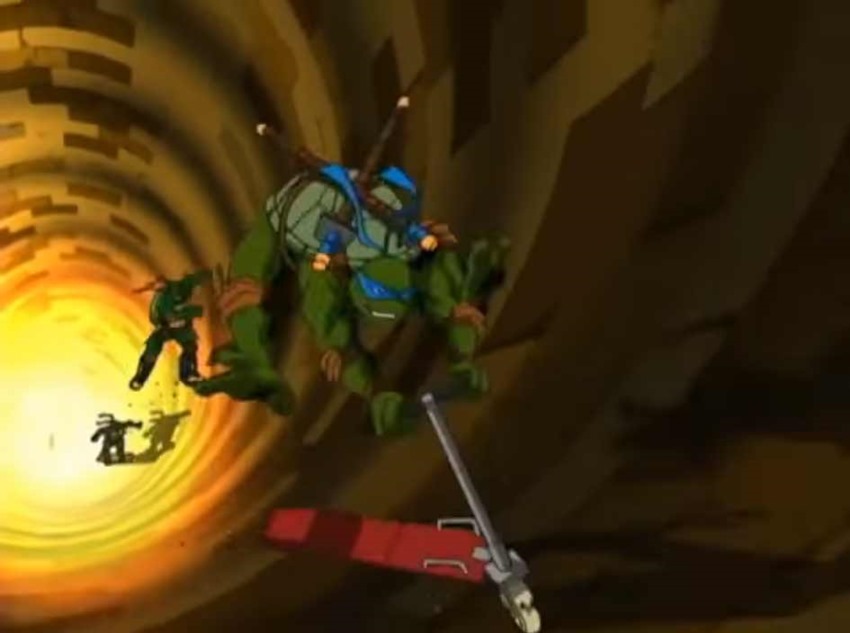 DAMMIT LEONARDO SCOOTERS ARE NOT EXTREME IN THIS OR ANY OTHER REALITY IN THE MULTIVERSE! Rise of the Teenage Mutant Ninja Turtles cartoon debuts later this year. Cowabunga dudes.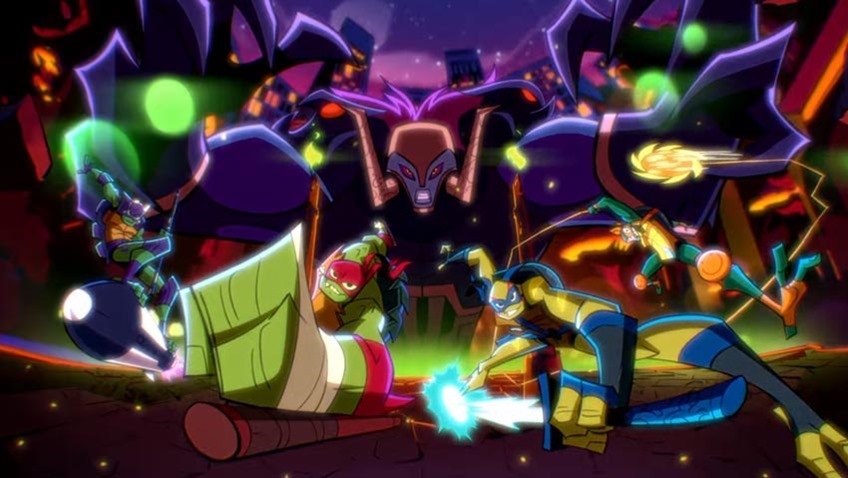 Last Updated: June 27, 2018