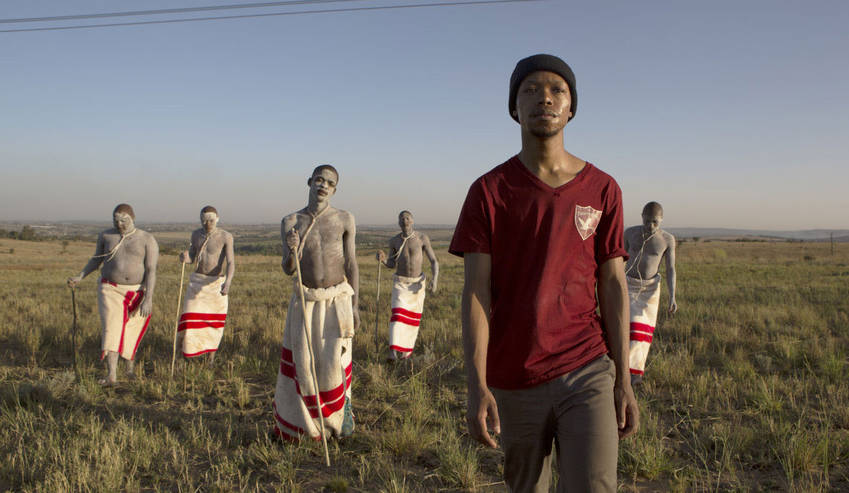 Update: According to News24, Inxeba (The Wound) has been re-re-classified to an age restriction of 18 SNL. Previously, the film was classified with an X18 restriction that placed it on the same level as hardcore pornography. And yes, traditional leaders are pissed off over the High Court ruling and will most likely challenge it again soon.
Original story follows below.
There's been a murmuring I've been hearing a lot of recently, and one that unfortunately rings a bit true: South African film fans are turning out en masse to celebrate the release of Marvel's Black Panther, extolling the virtues of the actions of a fictional character from a fictional African nation, and even going so far as to feel a sense of identification for the film's comic book villain. However, very few are saying anything about the very real vilification of award-winning local film Inxeba (The Wound), which has found itself subjected to the type of harsh and unjust censorship you would have associated with the Apartheid regime.
Inxeba deals with the controversial traditions of Xhosa male initiation as well as homosexuality – admittedly a risqué combination. Too risqué for a group of traditional leaders who recently petitioned the Film and Publication Board successfully, resulting in the film being slapped with an X18 rating. This is the rating usually reserved for hardcore pornography and thus makes it illegal for the film to screen anywhere in South Africa outside of seedy adult entertainment venues. Why this rankles especially is because besides for the numerous awards the film has won at international film festivals, Inxeba is our country's official selection for the Best Foreign Language Film category at the Oscars. And now we can't actually watch it in our own country.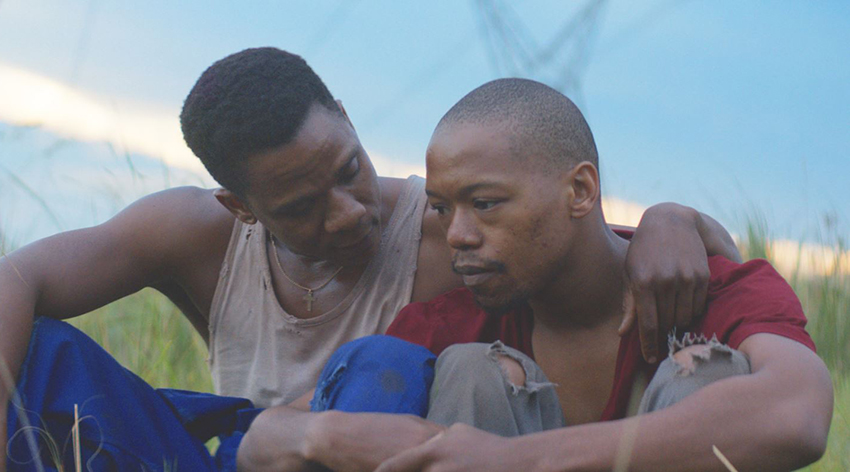 That's something that the Inxeba producers and film distributors (through their attorneys Webber Wentzel) are hoping to change as they've revealed via press release that they will be challenging the legality of the reclassification by seeking an urgent interdict to overturn the FPB tribunal's decision. In their application (which you can read in full here), the producers indicate that the FPB has been tardy in explaining their reasons for the reclassification, especially since they alleged the film to have no "scientific, educational and artistic value," as explained by producer Cait Pansegrouw.
Since there was no explanation on how the Tribunal reached this specific conclusion, it's not easy to respond to it. What I can say is that it would be difficult to argue that our film lacks artistic value, given that it has won 20 awards of excellence internationally and within South Africa. Harvard University, Oxford University, various South African tertiary institutions, and local movements such as Equal Education also have showed interest in including 'Inxeba' in their curriculums and programmes.
Helen Kuun, MD of Indigenous Film Distribution, also went on to reveal that while traditional groups CONTRALESA Gauteng and The Man and Boy Foundation both filed the appeal of perceived cultural insensitivity towards Xhosa traditions with the FPB that resulted in the reclassification, they actually only requested the film's rating of 16 be upped to 18. It was the FPB Appeals Tribunal itself who decided on the X18 rating, effectively banning the film from general release in South Africa. As detailed in the Appeals Tribunal's full report, they found that the same-sex intercourse depicted on-screen (by their own admission in a non-explicit fashion), as well as some details surrounding the depicted initiation circumcision ritual, could lead to "increased tensions in society".
We find this ruling sinister, as the 'X18' rating was not requested by the appellants, and it cannot be reasonably justified by anyone who has seen the film. It is also worrying that the Appeals Tribunal reached this decision without giving the distributor and producer a proper opportunity to make submissions on the matter. This is plainly unlawful.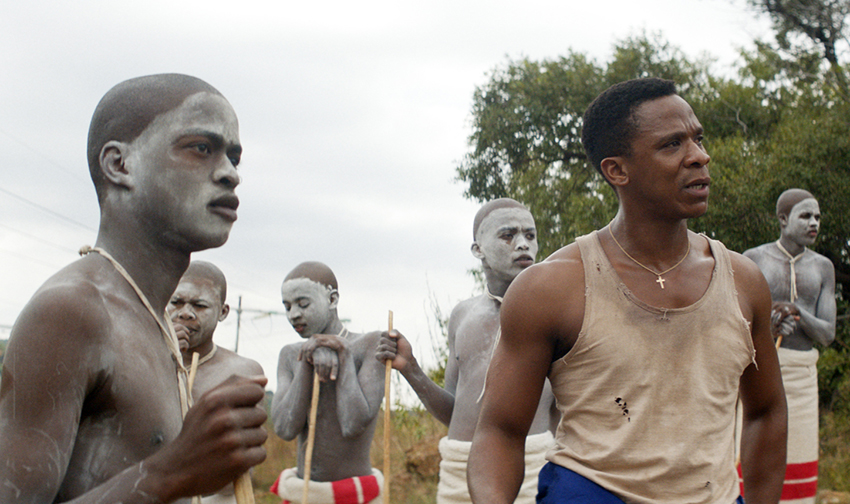 Kuun and the rest of the Inxeba team are awaiting a response to their urgent interdict later today, and plan to fight this further in court by next week. In the meantime, they are appealing to members of the public to demonstrate some patience and not resort to illegal means to watch the film, as legal action will be taken by the South African Federation Against Copyright Theft (SAFACT) against any business or individual breaching the intellectual property rights held by 'Inxeba' by watching, circulating or buying pirated copies of the film.
Please do not support piracy. We are working hard to find legal avenues to make the film available to all those who want to see it. Given the current rating of the film, it is also illegal and a criminal offence currently to view it anywhere, on any platform, either free or paid for. We are very encouraged by the support and enthusiasm of fans, but we urge patience while the legal process unfolds.
Personally, I will admit to not having seen the movie yet, as I missed both its one-week Oscar contender eligibility theatrical run last year, as well as the few days it was in cinemas recently before getting yanked due to the X18 reclassification. Everybody who I have spoken to who has seen it though has declared it a powerful and incredible tour de force of filmmaking which tackles a difficult story in a non-offensive way. Hopefully, I will still get the chance to judge that for myself by actually getting to watch it.
Last Updated: March 6, 2018