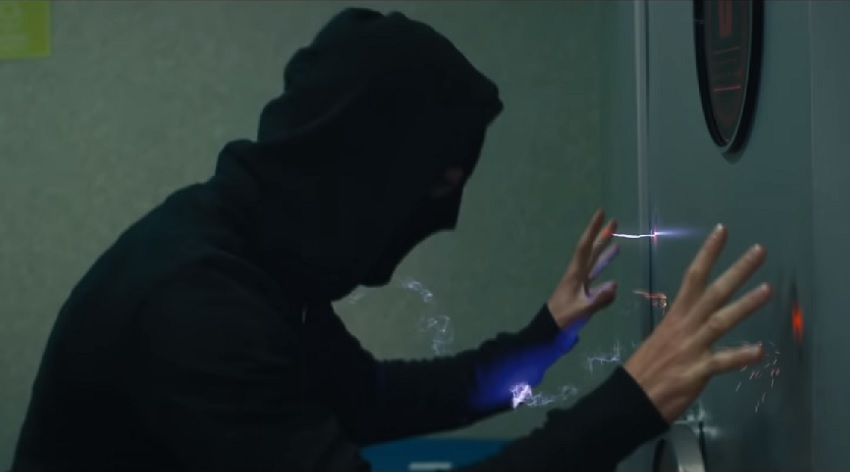 Well if you idly wondered what Green Arrow and one half of Firestorm were doing in their off time, wonder no more. In 2016 cousins Stephen and Robbie Amell (Arrow and The Flash respectively) released a sci-fi short film titled Code 8, and which you can find at the bottom of the article. The short was a proof of concept for a crowdfunding campaign intended to expand the concept into a feature length film. The subsequent Indiegogo campaign blew through its modest $200,000 funding goal to land on just over $2.4 million thanks to the support of 28,000 backers – and they've been spending the last two years turning that dream into reality. Unlike you know who.
The movie is set in a world where a small number of people, referred as specials, are born with superpowers, but instead of becoming heroes they're ostracised, forced into poverty, and controlled by an increasingly-militarised police force. Conner (Robbie Amell) is a young special struggling to support his family, a struggle which forces him to turn to Garrett (Stephen Amell) – a career criminal who pulls Connor into ever more dangerous heists, and into the police's crosshairs in the process.
The official plot synopsis is as follows:
In a world where 4% of the population is born with varying supernatural abilities, a desperate young man possessing special powers clashes with a militarized police force after committing a series of crimes.
Let's take a look:
That looks far better than I expected it to, and pretty damn cool to boot. It's clearly filmed on a budget, but being filmed on a budget doesn't mean it has to look cheap, and Code 8 neatly avoids that pitfall. The story also doesn't seem particularly original, but we're not really going to watch this for the story are we? This is a good, old-fashioned, B-grade, sci-fi action movie – the plot is just there to keep things moving, and I like the way things are moving.
What do you think?
Code 8 is due for release on 13 December via VOD and in selected theatres. Directed by Jeff Chan, and written by Chris Pare, it also stars Sung Kang, Kari Matchett, Greg Bryk, Alex Mallari Jr., and Laysla De Oliveira.
And as promised, here's the original short that started it all:
Last Updated: October 29, 2019