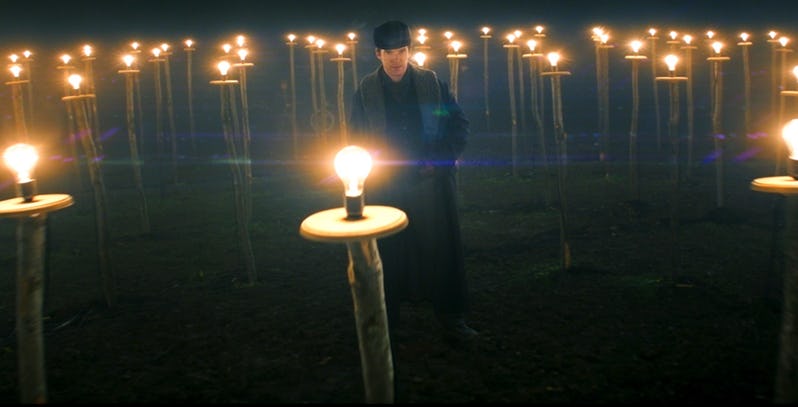 When we think of war we can easily think of the big battlegrounds of World War 1 and 2 or the Vietnam War, but war is a lot bigger than that and often the most fierce battles are not those fought with lives, but those fought for the future of mankind. Or as commercialism puts it, the future of our wallets.
And no battle has progressed civilisation as we know it as much as the one for electricity. Unless you're Eskom who seems to prefer we still use candlelight. Yes, while the space race garnered a lot more attention and prestige between the US and Russia, it never truly benefitted mankind in any great way (yet!) and could only be a possibility thanks to the importance that electricity plays in our lives. So it only makes sense that the quest to be the first person to create a marketable form of electricity that could be used around the world would not only be a highly competitive one, but highly lucrative one form a financial perspective.
Like all great wars, it involved heroes. And like all great heroes, they had massive egos which only makes their struggle even more exciting Something which this new movie, The Current War tells the story of as it puts the enigmatic personalities of Thomas Edison (Benedict Cumberbatch), George Westinghouse (Michael Shannon) and Nikola Tesla (Nicholas Hoult) against each other as they battle it out to create the current that will drive the electricity needs of the future.
As much as I tried to do a great job in building the technological warfare up, the end result shown in this trailer is still better than I imagined. Not only does each of the above three male leads all put in a charismatic performance, but the overall tone and tension is palpable and the script by Michael Mitnick (The Giver) and direction from Alfonso Gomez-Rejon (Me and Earl and the Dying Girl) along with the excellent cinematography by Chung-Soon Chung seem to just infuse this movie with life.
Interestingly enough, this movie was actually shot several years ago and showed at the 2017 Toronto International Film Festival where it received mostly negative reviews. Gomez-Rajon though declared it as a work still in progress and went back to the drawing board to make the movie more entertaining and if this trailer is anything to go by, then his hard work has certainly paid off.
Alongside the three great leads, The Current War also stars Tom Holland, Katherine Waterston and Tuppence Middleton. The film is scheduled for release on October 4th and looks to be one that could please both critics and casual cinemagoers alike.
Last Updated: June 26, 2019