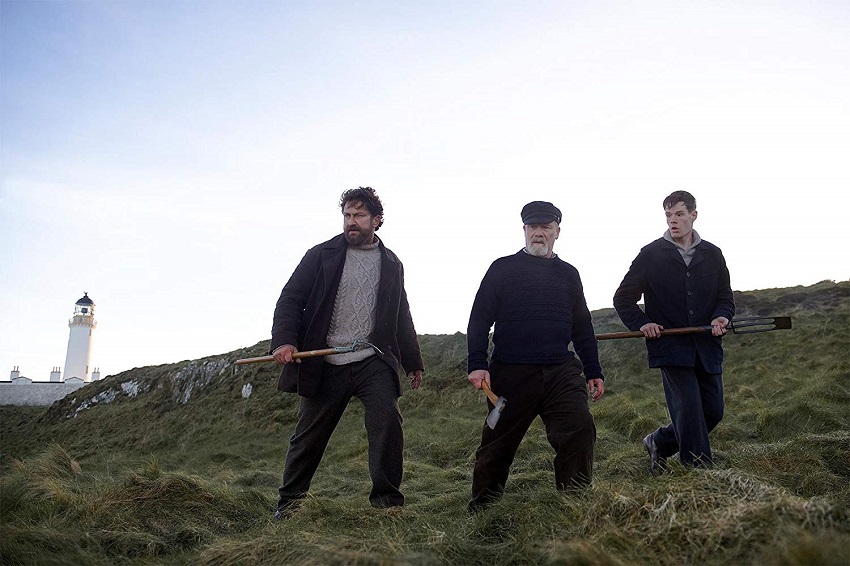 The Vanishing (formerly known as Keepers) is the upcoming psychological thriller starring Gerard Butler (300, Den of Thieves), Peter Mullan (Westworld, Ozark), and Connor Swindells as a trio of lighthouse keepers who make a deadly discovery when they arrive at their latest posting.
Set on the tiny Flannan Isles to the west of Scotland, the movie draws its inspiration from true events. In 1900 three lighthouse keepers disappeared from the isolated lighthouse situated on one of the isles, never to be seen again. In this tale the trio discover a chest full of gold on the isle – which not only brings them into conflict with those seeking the lost chest, but also with each other.
The plot synopsis is as follows:
On an uninhabited island 20 miles from the rugged Scottish coast, three lighthouse keepers arrive for their 6-week shift. As they settle into their normal quiet routine, something unexpected, potentially life-changing occurs – they stumble upon gold. What follows is a tense battle for survival, fed by isolation, paranoia and greed, leading three honest men down a path to destruction.
Let's take a look:
This looks like an excellent thriller – the atmosphere is so palpable you could cut it with a knife. The gloriously scenic and isolated isle makes for an excellent location for this tale of man versus nature, specifically his own nature. The disparate trio not only have to work together to fend off those searching for the chest, but also constantly be on their guard against their fellow lighthouse keepers and their own inner demons, because all that gold is a powerful temptation. I'm also a fan of Gerard Butler, so it's nice to see him doing something different from the normal, albeit entertaining, action fare.
What do you think?
The Vanishing is due for release in the US in January 2019. It's directed by Kristoffer Nyholm (Taboo, The Killing) and written by Joe Bone and Celyn Jones.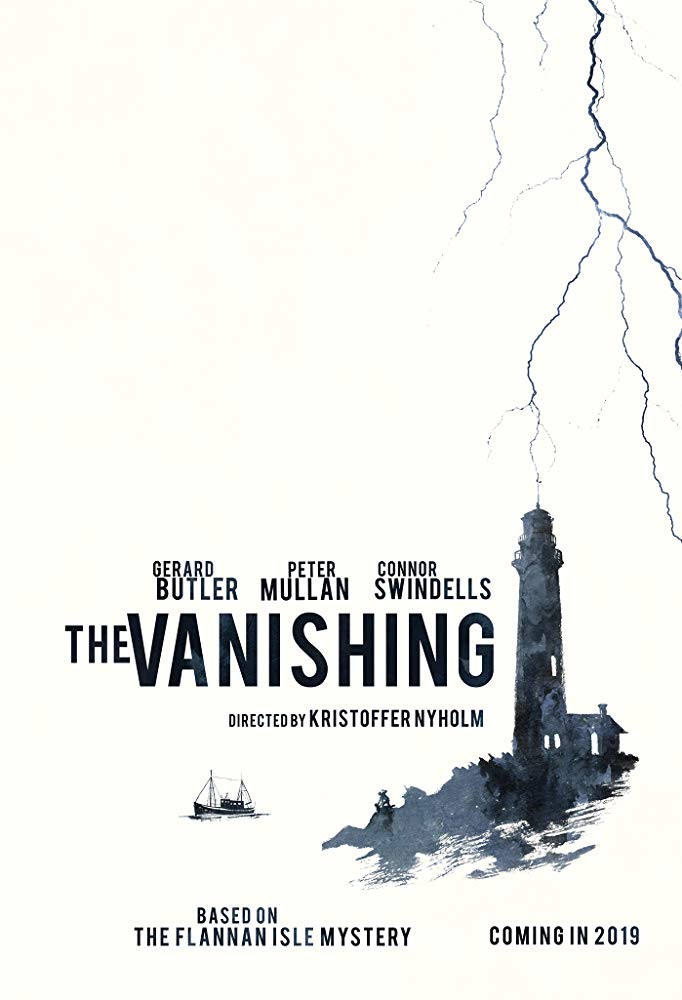 Last Updated: November 26, 2018