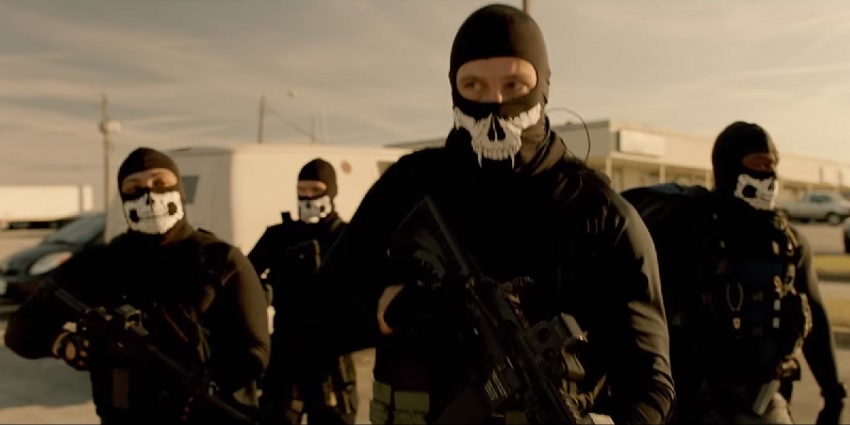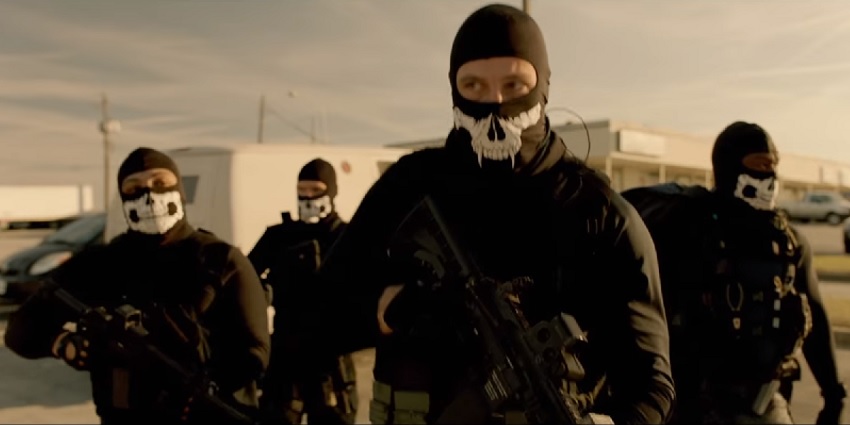 It looks like we've got a good, old-fashioned heist movie on our hands when a group of highly-trained, professional thieves with a taste for adrenalin concocts a plan to knock off the Federal Reserve Bank in Los Angeles. It's never been done before, and standing in their way is an elite police unit that isn't afraid to get their hands even dirtier in their pursuit of criminals.
Den of Thieves is the upcoming crime thriller that marks the directorial debut of London Has Fallen and A Man Apart writer Christian Gudegast. He's reunited with Fallen franchise star Gerard Butler in this action-packed tale of cops and robbers, with Butler portraying the head of an elite crime-fighting unit that's regularly tasked with tracking down – and taking down – the worst of the worst by any means necessary. They're hot on the trail of a notorious, thrill-seeking heist crew headed up by Curtis '50 Cent' Jackson (Power) and Pablo Schreiber (killing it as the gold-coin-seeking leprechaun Mad Sweeney in American Gods) who're planning a daring raid on the Federal Reserve Bank.
The official plot synopsis is as follows:
A Los Angeles crime saga in the vein of "Heat", DEN OF THIEVES follows the intersecting and often personally connected lives of an elite unit of the LA County Sheriff's Dept. and the state's most successful bank robbery crew as the outlaws plan a seemingly impossible heist on the Federal Reserve Bank of downtown Los Angeles.
It might be in the same vein, but I'm pretty sure Al Pacino wanted to catch Robert De Niro in Heat (that sounds wrong for some reason), and I'm not sure Gerard Butler has that same kind of restraint. Let's take a look:
This isn't an introspective look into what motivates criminals and police to do the things they do. No. This a big, brazen action movie that's got bullets flying and bodies lying. The plot's just there to frame the frenetic action as the larger-than-life bad guys – because let's face it there are no "good" guys here – clash for dominance in the streets of Los Angeles. This looks like an entertaining movie to sit back, switch off your brain, eat your popcorn, and just watch it all unfold.
What do you think?
Den of Thieves is due for release in the US on 19 January 2018. Directed by Christian Gudegast, who co-wrote alongside Paul Scheuring (Prison Break, A Man Apart), it stars Gerard Butler, Curtis '50 Cent' Jackson, Pablo Schreiber, Sonya Balmores, Evan Jones, Maurice Compte, O'Shea Jackson Jr., and Brian Van Holt.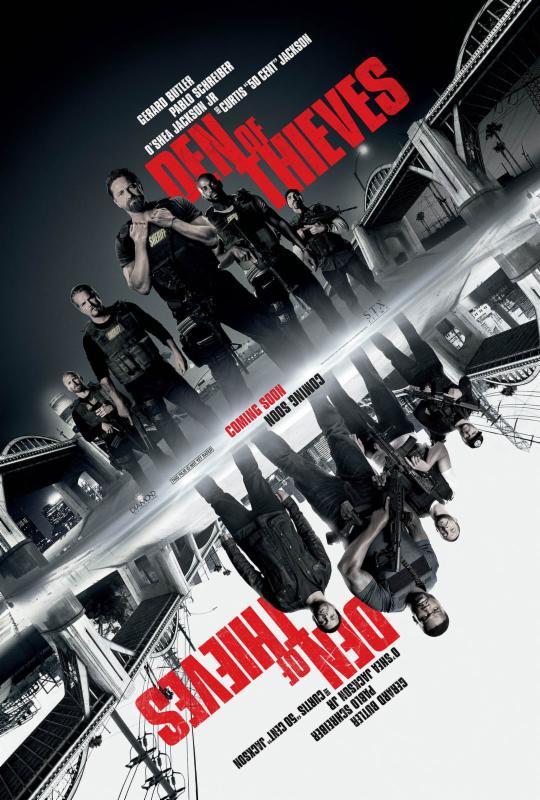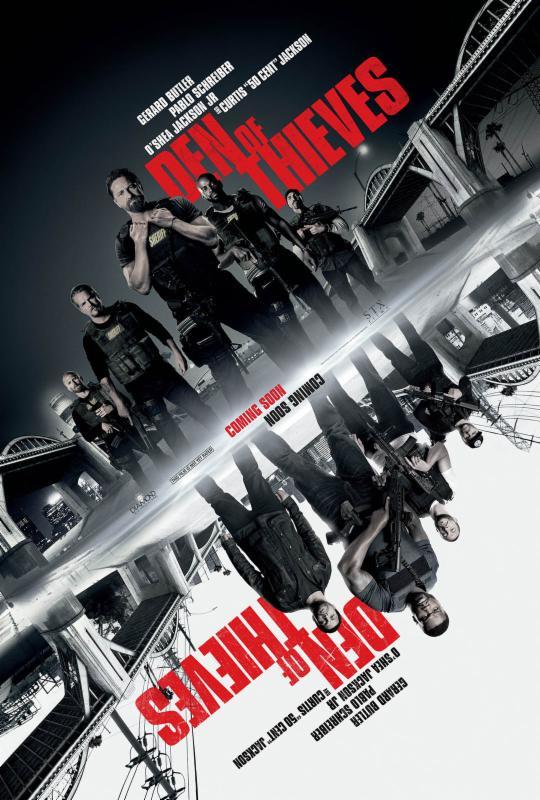 Last Updated: October 26, 2017