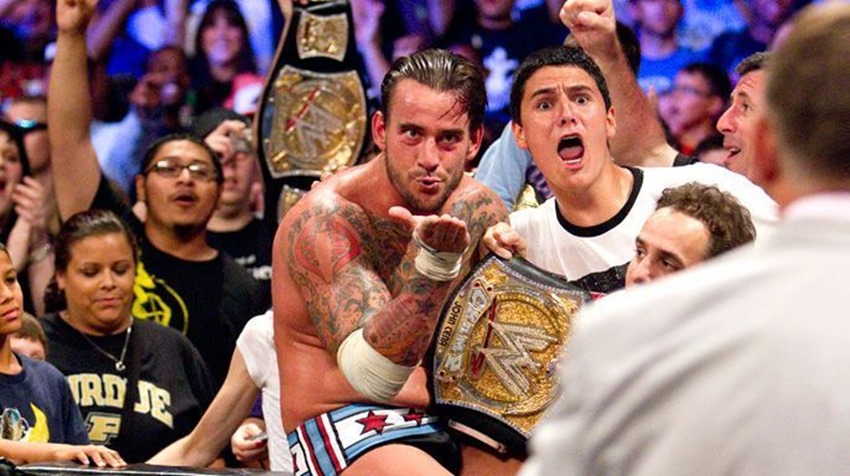 The WWE has had a bit of a weird decade when you think about it. Times changed, a new challenger rose up to bring the fight back to Vinny Mac's house of meaty slaps and plenty of controversy erupted behind the scenes. Maybe the most infamous of all the big stories that the WWE would like to sweep under the rug, would be the split between it and one CM Punk.
The renegade whose title run as WWE champion went down in history as one of the lengthiest reigns of all time, CM Punk was the straight edge superstar who carried the company with a mix of heel and face personas, knocking out challengers and cementing his legacy with iconic moments such as the infamous pipe bomb promo.
That relationship with the WWE would eventually sour and result in severe burnout for the performer, culminating in an infamous dismissal where he was fired on his wedding day. If the bridge between him and the WWE was on fire by this point, said structure was utterly demolished when CM Punk revealed just how bad his tenure with the WWE had been towards the end of his in-ring career, when he appeared on Colt Cabana's podcast. Which of course led to more lawsuits and a messy divorce in the end.
That bridge seems to have been repaired in recent weeks, and with enough water flowing under it, it looks like CM Punk is back in the WWE fold. "It's as simple as this: Just when they think they've got the answers, I change the culture," Punk said in his first appearance in over six years on a WWE show:
Here's the catch though: Punk appeared on a WWE show that's not a WWE show. With Smackdown recently moving to the FOX Sports channel, that network wanted to puff up the deal by adding some more related programming to its sports entertainment block, resulting in the creation of WWE Backstage. That show happens to be produced by FOX TV officials, not the WWE, so they have the power to hire whoever they want as a talking head.
Which is neat! Punk will probably bring some witty insight to the show (still one of the performers to ever hold a mic)…which will probably end with Kevin Nash stealing his spot for a trademark Triple H burial. Again.
Last Updated: November 13, 2019