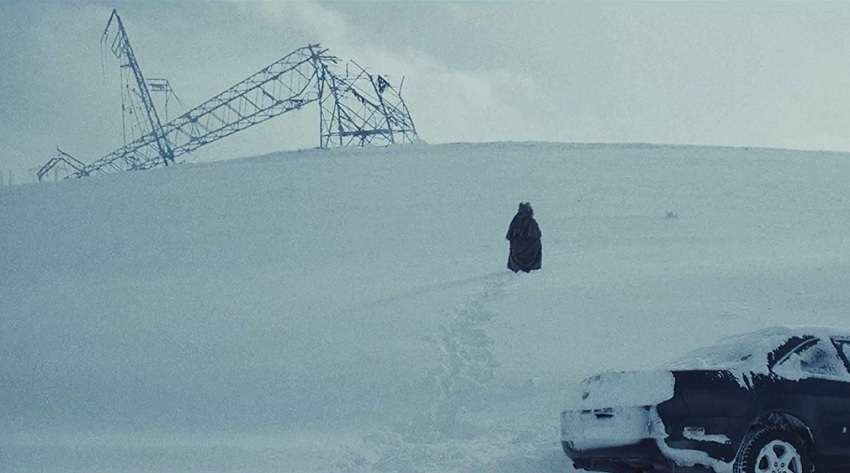 Starfish is the upcoming drama with hints of sci-fi and horror that marks the feature debut of writer/director A.T. (Al) White.
Virginia Gardner (Marvel's Runaways) stars as the grief-stricken Aubrey who's struggling to come to terms with the death of her best friend, Grace (Christina Masterson – Power Rangers Megaforce) – but that's not all she has to deal with. Overnight the world has ended, everyone has disappeared, a deadly monster is prowling the streets, and Aubrey's only hope of making sense of it all is following the clues left behind by her departed friend.
The plot synopsis is as follows:
Stricken with grief, Aubrey is having a difficult time coping with the death of her best friend, Grace. To combat the overwhelming sadness, she breaks into Grace's apartment and quietly picks up where her late friend left off, caring for her pets and using her possessions, not to mention sleeping in her bed.

The next morning, though, everything's changed. The streets outside are desolate, fires engulf the city, and people are being attacked by something inhuman. There's only one person who can potentially save the world: Aubrey, thanks to clues found on mixtapes left by Grace.
Let's take a look:
I don't see much that sci-fi or horror here, what I mostly see is someone struggling with intense grief. That combined with the surreal visuals and the character herself questioning her own sanity makes it difficult to trust just how much she's seeing is real, if anything at all. That's something I always find fascinating in a movie because I enjoy watching a character unravel the world through a fractured lens.
Gardner has a lot to do in this movie and certainly looks and sounds up to the task as the only person on screen for much of the time, and visually it looks a treat as well. All-in-all this looks like a languidly paced, visually unique, almost meditative experience. I don't think there will be much middle ground for watchers, either you'll really enjoy it, or you'll be bored out of your mind.
What do you think?
Starfish is due for release in the US on 13 March, before heading to VOD services on 28 March.
Last Updated: February 19, 2019