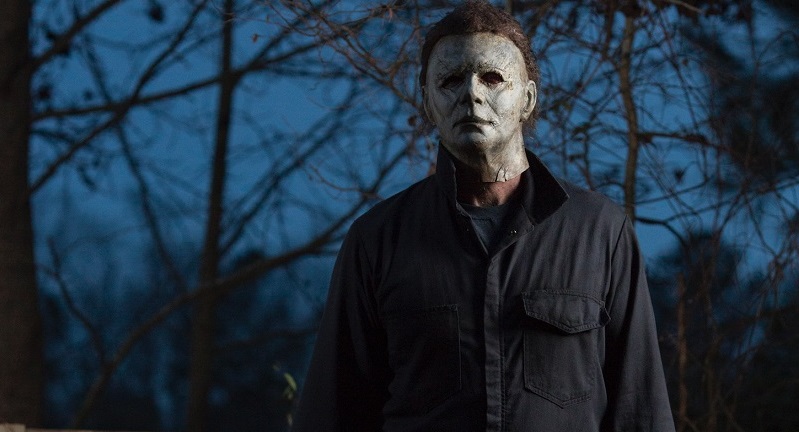 When Blumhouse decided to bring back the Halloween franchise, not too many people were impressed at the idea of yet another reboot of the franchise that, like its antagonist, died far too many times already. However, rather than plainly reboot the franchise, they instead decided to make a straight-up sequel to the first film that started the whole slasher trend and decided to jettison the rest of the convoluted stories that have plagued the franchise since.
The film ended up being a great reminder at just how great that first Halloween was from John Carpenter and gave fans more of that crazy slasher horror fun that led the movie to become a massive success, both critically and financially. Rather than leave the franchise on a high though, the studio wants to build upon the success of that movie and has announced not just one, but two sequels to last year's Halloween movie. Halloween Kills is coming out next year and Halloween Ends is set to release in 2021.
Both movies are set to feature the same cast of Jamie Lee Curtis, Judy Greer, Andi Matichak, Will Patton, and Virginia Gardner and will be written once again by Danny McBride and David Gordon Green, with Green set to direct once again.
Spoilers for Halloween are below:
Were wondering how a Halloween movie could be made without Michael Myers, along what happened to him in the tragic fire that was meant to kill him in the last movie.?
Well, it turns out you can't keep an evil guy down as actor Nick Castle (who played Myers in the original movie and this sequel) has teased that he is coming back to play the famous character in both movies.
I guess this shouldn't surprise considering how horror moves are even worse than superhero movies at bringing characters back from the dead. The fact that he has been announced for both movies means that you somehow know he is at least going to survive the next one and doesn't that make it a little anticlimactic. It also removes all hope in the final movie Halloween Ends being the end of the franchise as you know you can't trust the storyline anymore.
Still, at the very least, if these two films can follow the trend of the last one and do the slasher story right without getting ridiculously silly, then they could prove to be just as fun as the last movie.
Last Updated: July 29, 2019