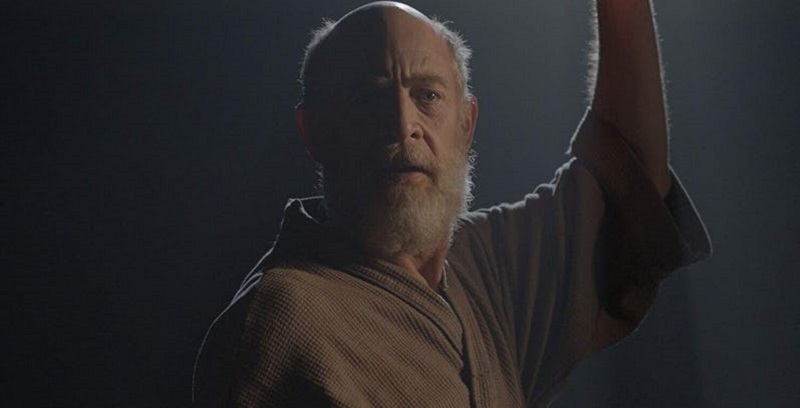 It's amazing what a little bit of award recognition can do for an actor. While J.K. Simmons has no doubt always been talented, for far too long in his career he was seen as a strong supporting actor taking up fairly minor, but still well-known and recognized roles such as J. Jonah Jameson in Sam Raimi's Spider-Man trilogy or Ellen Page's dad in the award-winning Juno. But since the actor won an Oscar for his exceptional performance as a music instructor from hell in Damien Chazelle's Whiplash, his star has definitely risen and he is no longer just a supporting actor but a certified leading man now attracting some major roles in Hollywood.
And next up for him is the new drama, I'm Not Here, written and directed by Michelle Schumacher which sees Simmons once again flex his dramatic muscles as he plays an elderly man, Steve, who has landed up broken and alone in his twilight years. The movie dissects his character's complex and bleak predicament as it also takes us into his storied past to his younger selves – played by Captain America: The Winter Soldier's Sebastian Stan and Young Sheldon's Iain Armitage – as he is forced to deal with his past and the consequences he is now living with.
I'm Not Here definitely plays itself out as a serious drama and most certainly will be one of those movies that will stand on the performances of its cast. Thankfully, the cast is pretty solid here, with Maika Monroe, Mandy Moore and Max Greenfield all joining the aforementioned three versions of Steve. Another obvious trait of this film is its cinematography where it becomes apparent that the movie take on darker tones the older Steve is. Probably a movie for the cinephiles to enjoy when they get tired of the numerous box office films coming our way this year.
I'm Not Here is coming out in the U S on March 8th, with no official release date for South Africa just yet. You can read the official synopsis below:
Steve is haunted by his past as every object in his home, every sound he hears reminds him of a specific event in his life. Steve connects the events of his life to discover how he ended up alone and broken. As he relives each significant memory, he understands the generational issues that have held him captive like his father before him. Can he move past the pain and forgive his trespassers, and more importantly, forgive himself?
Last Updated: January 9, 2019