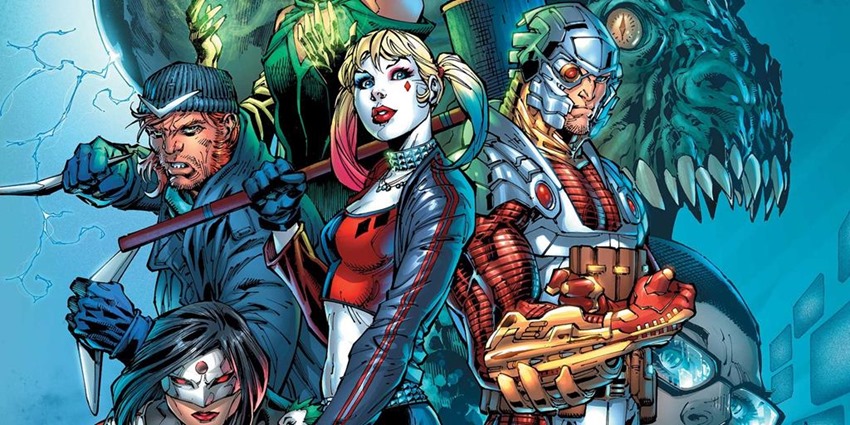 The DCEU is going through something of a resurgence. After a series of missteps and stumbles that culminated in the big failure that was Justice League, Warner Bros' DC Comics movie universe has been righting itself. Wonder Woman was the first to show promise, and then we got the bombastic spectacle of Aquaman before the fun magic of Shazam!. The studio currently has a few more DCEU flicks in the pipeline hoping to continue that good run and one of the most intriguing is The Suicide Squad.
The follow-up to director David Ayer's Suicide Squad (notice that "the" – big difference!), one of those aforementioned missteps, The Suicide Squad will see fan-favourite filmmaker James Gunn (Guardians of the Galaxy Vol.1 and 2) making the transition from Marvel to DC Comics… and that's really all we knew about the film. You'll notice I said "knew", as in past tense, because this weekend past Gunn finally revealed the full cast for the upcoming comic book film and damn does it look impressive.
If a bunch of those names don't mean much to you, then here's a nice pic a handy fan has put together. Not that you can see John Cena, of course.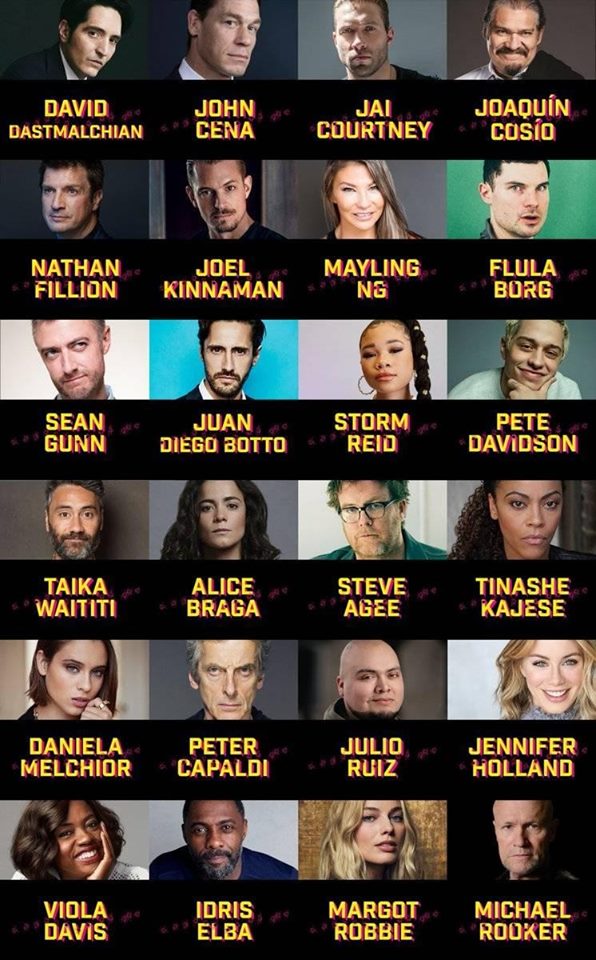 So with this, we finally have confirmation on who will be returning from the original cast. Margot Robbie as Harley Quinn was always a lock, so no surprise there. We also have Viola Davis as Amanda Waller, Joel Kinnaman as Rick Flag, and Jai Courtney as Captain Boomerang, all back in the mix. We knew that Will Smith's Deadshot wouldn't be back due to scheduling conflicts, but there's one other headliner from the first film that's nowhere to be seen here: Jared Leto.
The Oscar-winner's performance as the Joker in the 2016 film was about as divisive as you could get. Especially since Leto talked a big game about all the method acting he had done for his tattooed, deranged Clown Prince of Crime, only for him to barely feature in the movie as a whole bunch of his scenes ended up on the cutting room floor. The Jaoquin Phoenix-fronted Joker is currently earning all kinds of awards buzz as it gives us a different take on the iconic villain, but it's been confirmed that this is a standalone film that has nothing to do with the other DC Comics movies. That means that Leto is still the official DCEU Joker, and some fans are not taking his exclusion kindly.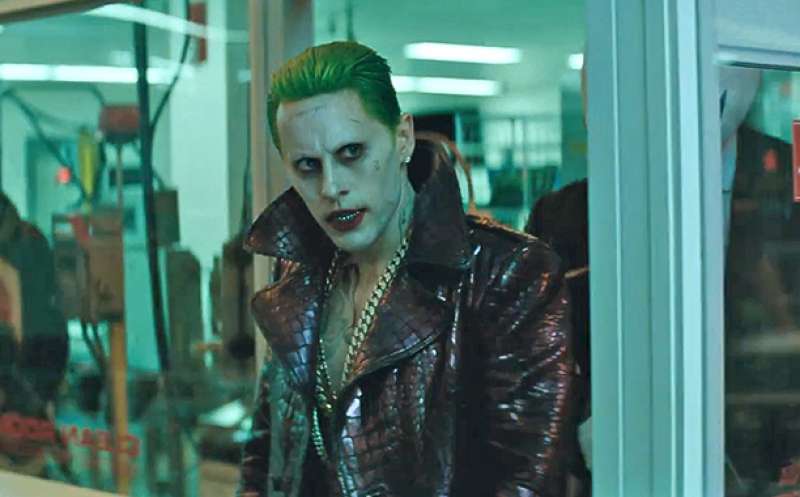 As for the rest of the cast that is included though, your guess is as good as ours as to who they're playing. Or for how long they're actually going to be in the movie before being killed off given Gunn's tag of "Don't get too attached". The only thing we know for certain is that Idris Elba was originally cast to replace Smith as Deadshot, but Gunn changed his plans and made Elba a totally different character to allow Smith to rejoin the franchise in the future if needs be. There have been plenty of rumours going around though, with the most prevalent one being the inclusion of Polka-Dot Man, Ratcatcher, and King Shark possibly played by David Dastmalchian, Daniela Melchior, and Steve Agee respectively
This cast is so incredibly eclectic though – I mean, Taiki Waititi and Peter Capaldi on their own are enough to raise eyebrows. Then we have WWE wrestler-turned-surprisingly-good-actor John Cena bringing the muscle, alongside perennial Gunn collaborators and fan-favourites Michael Rooker and Nathan Fillion as well. There are also off the wall pics like Alice Braga, along with a bunch of other actors we don't know well enough to actually predict their roles, especially since in the comics the Suicide Squad has had a very deep and constantly changing roster over the years. Gunn could be pulling from all of it. Just not Zatanna though.
The filmmaker took to Twitter after his cast reveal to address some rumours, and in one tweet shot down the reports that the top-hat wearing magician was in his movie.
He did go on to confirm though that while a lot of the rumours making the rounds have been "very wrong", others have been right on the money. He's not saying which is which though, and it sounds like we're going to have to wait a while to get official confirmation as Gunn is "simply focused on MAKING the greatest movie I can, not promoting it or sharing info about it."
Gunn is a very intriguing choice to helm this film as it's incredibly evident that WB tried very hard to get Ayer's original vision of a gritty comic book ensemble to align more with the brightly-coloured, music-heavy Guardians of the Galaxy films Gunn did for Marvel. The mish-mash end result left a lot to be desired though. Gunn had previously indicated that he will be using lots of music for The Suicide Squad, but that's just because music always plays an important role in his films, and he wasn't just making a GOTG ripoff for DC. He has promised this film "will be a lot different" in many ways. We'll see just how different when The Suicide Squad releases on 6 August 2021.
Last Updated: September 16, 2019