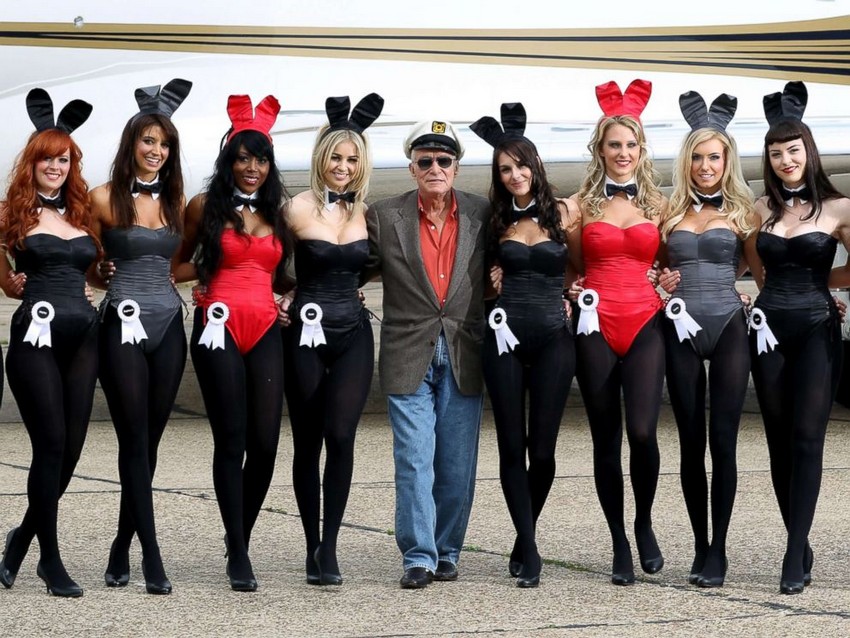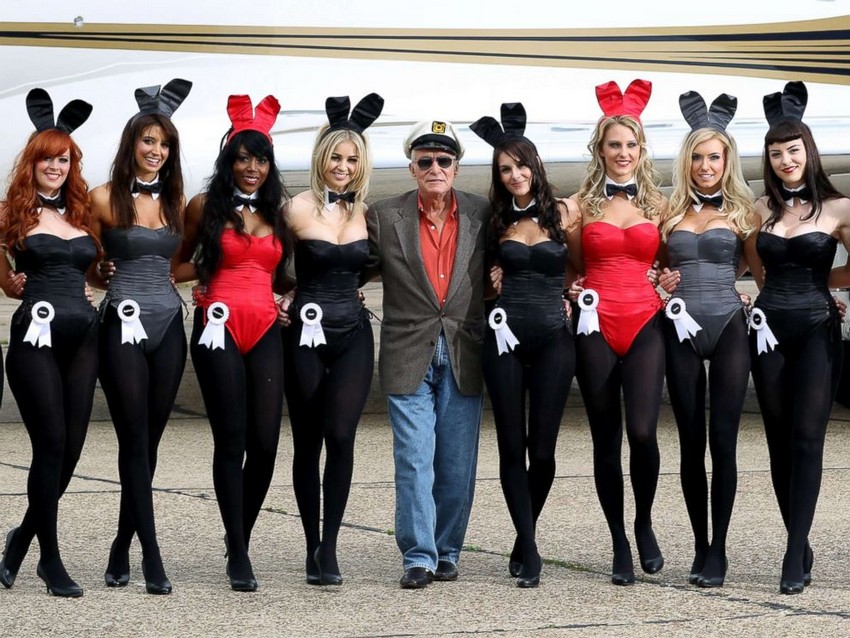 If you listen carefully, you can practically hear the #TooSoon hashtags as the news broke last night (via THR) that Oscar-winner Jared Leto has signed on to star as Hugh Hefner in an upcoming biopic directed by Brett Ratner. The famous bathrobe loving mogul behind the Playboy empire passed away just a week ago at the age of 91.
Before you start accusing Hollywood of rushing out a move to stay topical, this particular production has been a passion project of Ratner's for many years, as the filmmaker had actually been a close friend of Hefner's. Ratner has been working on it since 2007 when he originally wanted Robert Downey Jr to don the famous bathrobe. Numerous issues plagued the production though, which had originally been set up at Universal Pictures. After the studio's hold on the cinematic rights expired, they were snapped up the The Weintraub Company, but when Jerry Weintraub passed away in 2015, Ratner purchased them himself via his Ratpac Entertainment production company.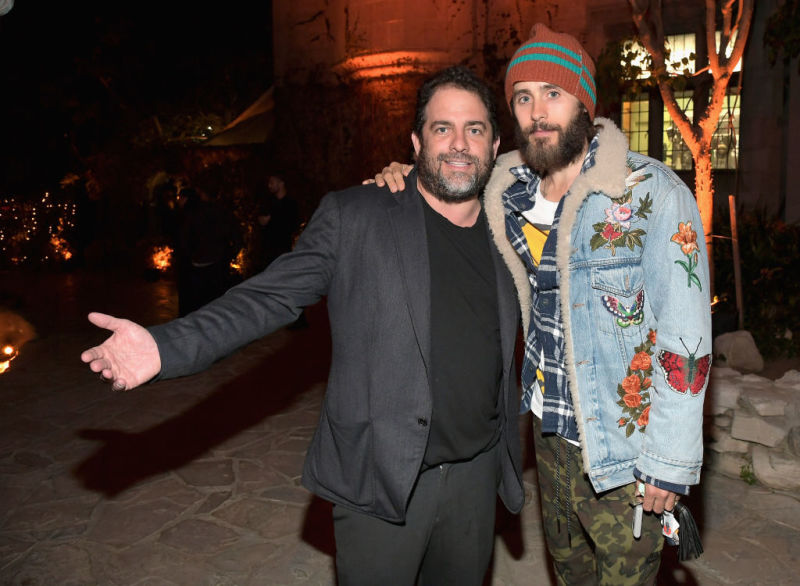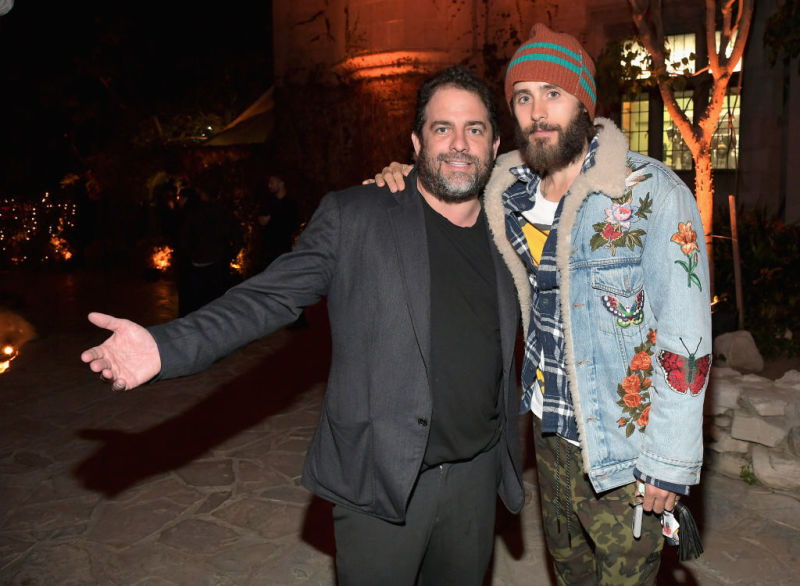 It was apparently back then already that Leto boarded the film, though still in an unofficial manner at the time, as Ratner explained.
Jared is an old friend. When he heard I got the rights to Hef's story, he told me, 'I want to play him. I want to understand him.' And I really believe Jared can do it. He's one of the great actors of today.
Ratner had wanted to introduce Leto to Hefner back in April at the latter's 91st birthday celebration party at his famous Playboy Mansion, but Hefner's failing health prevented him from meeting anybody. Ratner still feels though that despite having never been face to face, "there's enough footage on Hef out there that Jared will be able to get as much information as he wants".
Hefner is certainly a personality ripe for the biopic treatment. After leaving his job as a young copywriter in 1952 after being denied a $5 raise, Hefner put himself heavily in debt – including to his mother ("Not because she believed in the venture, but because she believed in her son") – to launch adult magazine Playboy. The first issue was published in 1953 and featured photos from a 1949 nude photoshoot of Marilyn Monroe. It sold 50 000 copies. Hefner was just 26 at the time.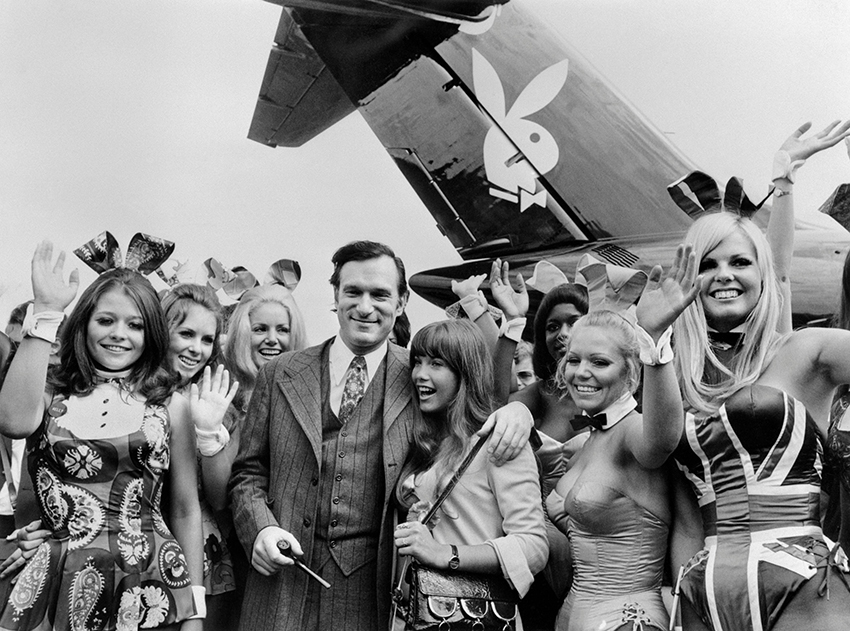 Over the following half a century, Hefner built up the Playboy brand into a global empire and along the way helped to usher in a sexual revolution. It was not easy going though, as he faced stern opposition from conservatives on several occasions, even resulting in him being taken to court for obscenity.
Besides for just featuring nude or scantily clad females, Playboy also become famous for their surprisingly insightful and in-depth articles around various social issues (That's why we all got them, right? For the articles?). Hefner was also very vocal in the US Civil Rights movement as well as an outspoken party in many social-political debates. This and also his philanthropy over the years was the subject of the 2009 documentary Hugh Hefner: Playboy, Activist and Rebel.
But as many positive things that were said about Hefner, so too were there serious criticisms of his business and personal life. There have been allegations of psychological abuse to his "girlfriends" living in the mansion, and he was also involved in the publishing of nude model photos of a then 10-year old Brooke Shields with her mother's consent, a controversy that ended up in a high-profile court case.
It's this warring opinion that makes him such an interesting figure. Personally, I would have loved it if a filmmaker of a better calibre than Ratner (X-Men 3: The Last Stand, Rush Hour Trilogy) was at the helm for this though, but you can't deny the appeal of the material itself.
There's no info on when Ratner is aiming to release this film – which at one point he wanted to simply title Playboy – but it will probably still be a while.
Last Updated: October 4, 2017