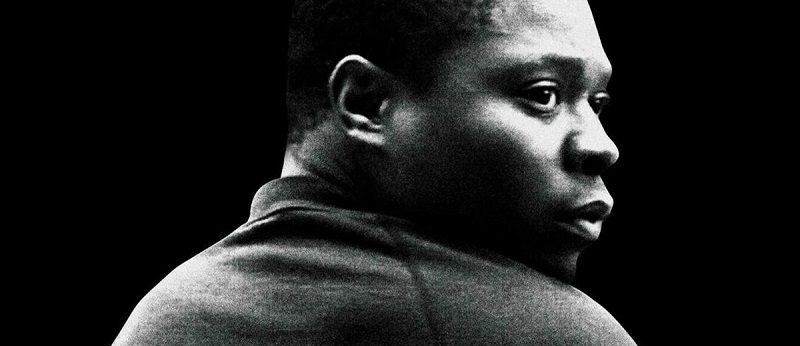 No one wants to be the odd-one out at a party. Something which I unfortunately have ample experience at in finding myself at a few wedding celebrations over the years and being surrounded by people who are completely different from me with little in common sahred between us. And that's just my family. Throw in racial and cultural differences, and the experience of being the odd one out can be an even more harrowing one.
This new film from writer/director Sebastian Silva, titled Tyrel, tackles this exact scenario. Much like last year's surprise hit Get Out, Tyrel showcases itself as more of a horror as it really puts you into the desperation and fear that a man named Tyler (Jason Mitchell) faces when he gets invited to a weekend-long birthday party by his friend Johnny (Christopher Abbott).  Tyler ends up being the lone black man in a weekend filled with very different activities than what he is used to and he starts to suspect that their intentions may be more sinister than initially thought.
The film has so far received positive reviews from critics who have seen it on the festival circuit and while it definitely draws heavily on the success of Get Out, it does have its own unique style that makes it even more dark and creepy, despite the movie not actually being a horror.
Tyrel though, looks a lot deeper than its typical frat-party vibe suggests as it also explores the theme of toxic masculinity and themes of alcohol abuse in grounded context. Part of what appeals to me about this movie though is its excellent supporting cast that includes Michael Cera, Caleb Landry Jones, Ann Dowd, musician Roddy Bottum and the late Reg E. Cathey.
It seems like we are definitely getting an increase in these kinds of movies that explore racial differences and how we view them in society. We can probably expect a few more movies like this in the near future as Hollywood explores these controversial topics and the effect it can have on different racial groups.
Last Updated: September 25, 2018