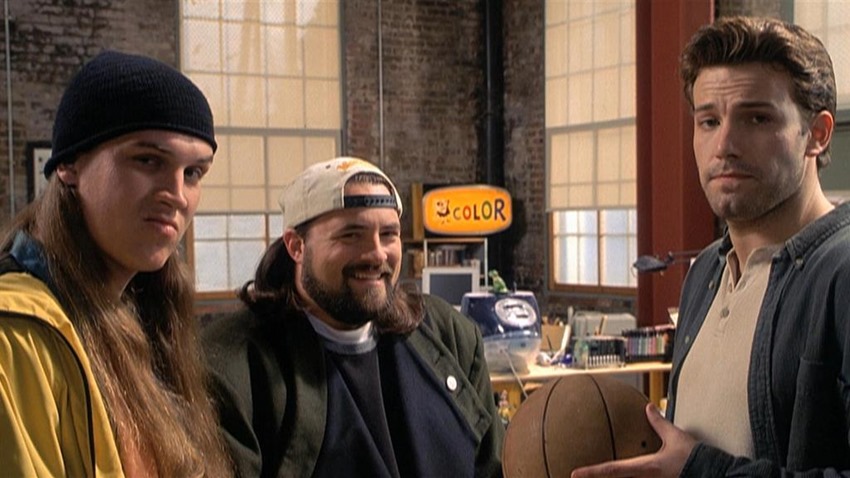 Every generation is defined by big screen duos. Your great granddad who is most likely worm food by now probably had an appreciation for the antics of Laurel and Hardy, while your father is still desperately trying to convince you that Cheech and Chong were comedic geniuses back in his day despite the fact that the evidence against them is large enough to be stacked on high atop Table Mountain.
But for us, the younger and hippest generation to ever exist? Jay and Silent Bob. A pair of heterosexual life partners who ran amok throughout the View Askewniverse of movies directed by Kevin Smith. As one half of that pair of animal testing lab-breaking and entering miscreants, Kevin Smith has been on a roll as of late with new movies and gigs directing episodes of The Flash and Supergirl.
Smith had hoped to jump behind the camera again for not just a new Clerks movie, but a Mallrats TV series as well. The bad news is that that isn't happening right now. Over on his Facebook page, Smith detailed that Clerks III was scrapped as one of the four primary leads had "opted out of the flick", while his pitch for a Mallrats 2 TV series had yet to be picked up by any of the big six networks in the US. But there is a silver lining to all of this, as Smith revealed that he was working on a rebootch starring his fan-favourite creation: Jay and Silent Bob.
Called Jay and Silent Bob Reboot, Smith revealed the plot for this sequel to one of the greatest stoner movies ever made: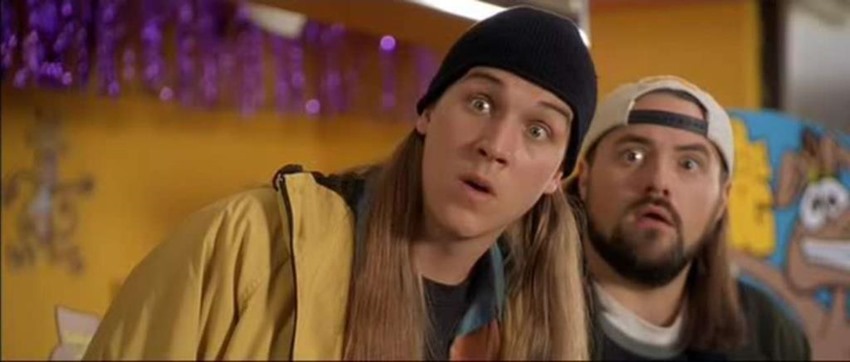 And so all last month, I had the time of my life laughing while writing "Jay and Silent Bob Reboot" – a fun flick in which the Jersey boys have to go back to Hollywood to stop a brand new reboot of the old "Bluntman & Chronic Movie" they hated so much. It's a tongue-in-cheek, silly-ass satire that pokes fun at the movie business's recent re-do obsession, featuring an all-star cast of cameos and familiar faces!

And I already met with the good folks at Miramax and they're into it, so I'm hoping we'll be shooting in the summer! Never give up, kids. You CAN do anything you want in life, so long as you're patient and malleable.
AWWW YES SON. Jay and Silent Bob Strike Back may be 16 years old right now, yet it's still one of those films that you can watch over and over again. It's the kind of film that I still quote to this day, wondering if Hollywood security still confuses code 10-07s with dead hookers in Ben Affleck's trailer and wishing that more animal right activist groups would name their organisations with acronyms that refer to genitalia.
It's been more than ten years since Jay and Silent Bob were last seen in Clerks 2. And it's about damn time that the foul-mouthed chuckle-monkeys made a return to the big screen. Oh what a lovely tea party.
Last Updated: February 10, 2017