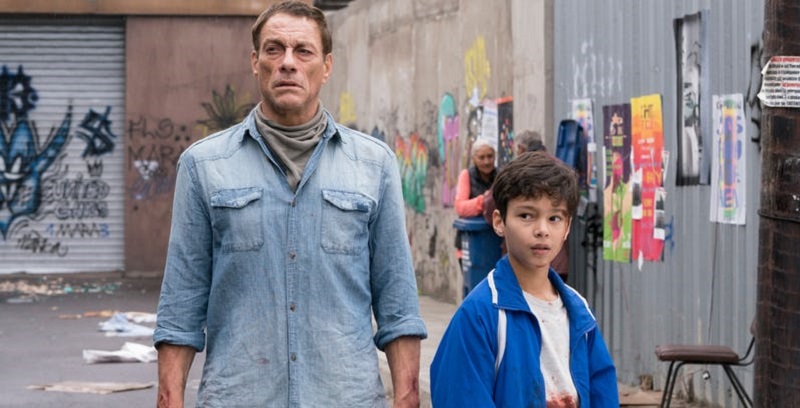 We live in a time where we are defying the very concept of age. 50 is the new 40, 70 is the new 60 and action heroes from the 1980s can still kick butt just as well today. What a time to be alive. Jean-Claude Van Damme might not be the action hero he once was back when bicycle kicks on a repeated loop were a thing, but that doesn't mean he still doesn't have it in him to administer a butt-whupping and in his new movie, We Die Young. This time, it's the turn of drug lords to realise that they shouldn't be messing with the muscles from Brussels.
We Die Young is the new film from Lior Geller, whose breakout film back in 2008, Roads, set the record for the most awards ever by a student movie. Geller is returning to adapt that concept into a bigger Hollywood film, swapping the Israeli backdrop for the streets of Washington D.C, but keeping the story of a teenaged boy working for a drug lord and a traumatised military veteran suffering with PTSD firmly in place.
Roads is a dramatic story, something which seems out of place for Van Damme's typical movies. So what exactly does We Die Young have to offer that will hopefully not just help it stand out from its predecessor, but also suit the talents of Van Damme? Well thankfully the first trailer for the movie is here, so let's check it out:
Jean-Claude Van Damme shines in this gritty action thriller set in a crime-ridden barrio of Washington, D.C. When ruthless drug lord Rincon and his MS-13 gang recruit 10-year-old Miguel to work as a runner, big brother Lucas is desperate to keep Miguel safe. Fleeing for their lives, the boys are rescued by a veteran with PTSD named Daniel (Van Damme), who helps them find their revenge.
I've always loved Van Damme's fighting ability. His acting ability and clunky accent less so, so any movie that prevents him speaking (his character is mute in this movie) is the perfect recipe. Sadly though, the overall trailer doesn't make this movie look good. Not only is it formulaic and generic, but it features some horrible voice-over work that just takes you completely out of the story. The gang-related story and its characters certainly have promise, as does the action potential that Van Damme brings to the package, hopefully the final product can deliver on that potential and not be what this trailer makes it out to be.
We Die Young is headed to US theatres on March 1st, with the currently plan to then put it through On Demand and streaming services internationally, meaning it shouldn't take too long to arrive at our shores.
Last Updated: January 22, 2019