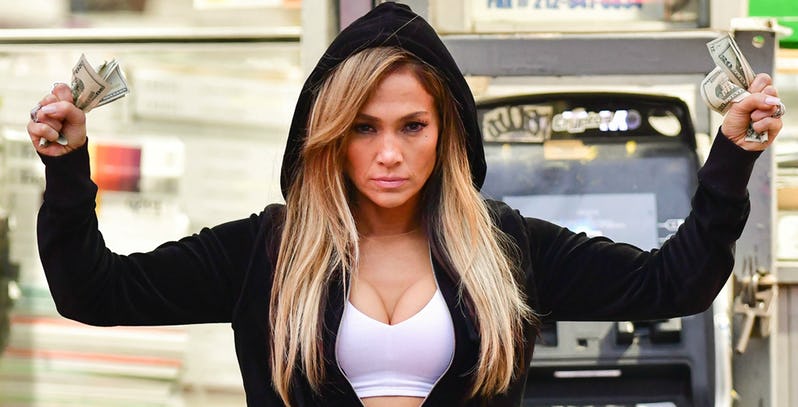 The world isn't fair sometimes. Look at the 2008 financial crisis where the actions of a few greedy people in the US, led to financial ruin for many others, sadly with little consequences for those involved. It's enough to make people angry and want to take justice into their own hands, which is exactly what a group of New York strippers did in hustling money out of the same rich men they felt were responsible for their woes in the first place.
This story has now been turned int a movie called Hustlers (not to be confused with Anne Hathaway and Rebel Wilson's The Hustle) and features an ensemble cast starring Jennifer Lopez, Constance Wu, Julia Stiles, Keke Palmer, Lili Reinhart, alongside singers Cardi B and Lizzo as the strippers who are out for revenge and willing to do anything to get their payback and make some quick money:
The movie looks like a sort of fun heist film, that appears to balance a lot of wild moments with hard-hitting drama. The start of the film does appear a little over-sexualised, but as it plays out you can see that there is a whole lot more depth to the story and its characters and even though they are breaking the law with their methods, you kind of want to root for them anyway. It's a story that could easily get too intense or also go over the top, but based on the evidence of this trailer, seems to have found a nice middle ground to keep it light and fun. It may also turn out to be a Magic Mike for men if some scenes are anything to go by too.
Hustlers is based on a 2015 New York magazine article by Jessica Pressler, "The Hustlers at Scores" and set for release on September 13.
Last Updated: July 18, 2019