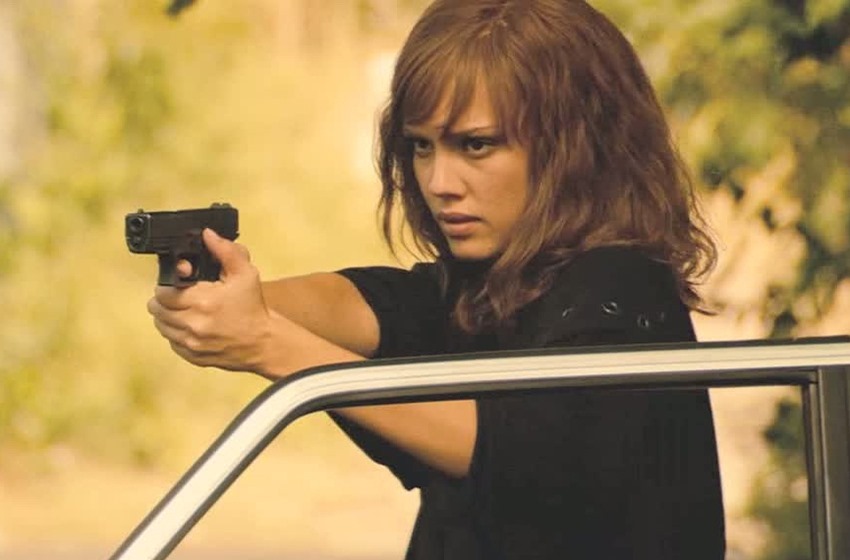 At this point I think there's a better chance of Will Smith and Martin being physically transformed into actual naughty children than for the long-gestating Bad Boys 3 (aka Bad Boys For Life) ever actually getting made. What does look like it's actually going full steam ahead is the proposed, still-untitled TV series spinoff pilot that will focus on Gabrielle Union's character from Bad Boys 2. And the pilot is doubling down on that female star power as Variety reports that Jessica Alba is set to co-star.
In 2003's Bad Boys II, Union played Sydney "Syd" Burnett, the DEA Agent sister of Martin Lawrence's Marcus Bennet, and with whom Will Smith's Mike Lowrey is having a secret romantic relationship behind Marcus' back. Much hilarity ensued. According to some (I may have mentioned before that I really didn't like Bad Boys II).
In the new TV series pilot for NBC, Syd has left the DEA and Miami and is now a LAPD detective. It's here that she's partnered up with Nancy McKenna, played by Alba. According to the report, Alba's Nancy "joined the Army out of high school and spent most of the 2000s in Iraq and Afghanistan. Women weren't allowed in combat, so she joined the military police to get closer to the action. McKenna is now a detective raising two preteen stepkids with her husband." Further reports reveal that working mom Nancy is a bit envious of Syd's much more relaxed life, and that "these two have totally different lifestyles and approaches, but they both are at the top of their fields in this action-packed, character-driven procedural."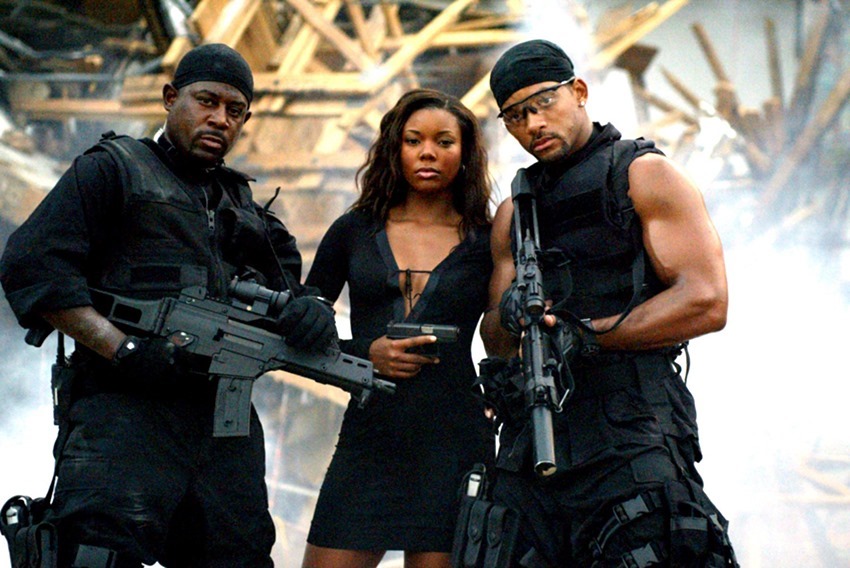 For Alba, who will be co-producing the potential show as well as starring, this is her first return to the small screen since her breakout role in James Cameron's Dark Angel in the early 2000s. Based on her past roles since then, she should easily be able to play the "straight guy" to Union's Syd. We'll have to see if they can nail the odd couple buddy cop chemistry that Smith and Lawrence used to carry a lot of the two films though, but I'm pretty confident in them.
The untitled pilot (just call it "Bad Girls" already, and get done with it, since you all know you're going to anyway) will be written and executive produced by The Blacklist' Brandon Sonnier and Brandon Margolis. Original franchise producer Jerry Bruckheimer will also co-exec produce. No word yet on when NBC will be shooting the pilot or whether the US TV network has any early intention of putting in a series order. But at least something is happening here, unlike the movies. Bad Boys For Life? More like Bad Boys for a lifetime of waiting for nothing.
Last Updated: March 7, 2018