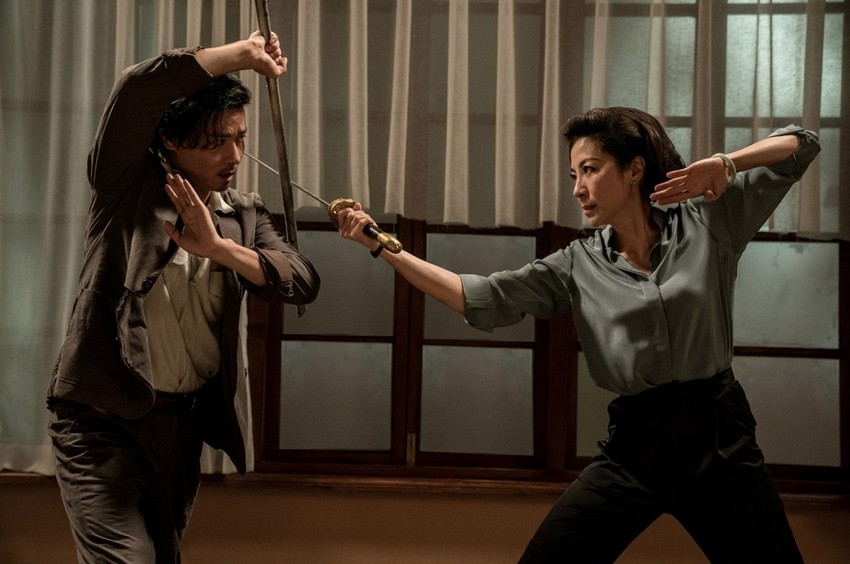 There are times where I swear the universe is sentient and listening to me. Just the other day, after checking out the new trailer for upcoming TV series Warrior, I mentioned to my wife that I'm really craving a new martial arts movie. Lo and behold the universe has answered with Master Z: Ip Man Legacy.
As the subtitle above should hint at, the upcoming film from martial arts filmmaking legend Yuen Woo-Ping (Drunken Master, Snake in the Eagles Shadow, Iron Monkey) is part of the popular Ip Man franchise. The 2008 original saw Donnie Yen star as the real-life Master Ip, a Chinese martial artist born in the early 20th century who popularized the Wing Chun fighting style and would eventually go on to become the master of a little other action star you may have heard of called Bruce Lee.
While the first film in the series at least stuck to historical events in a broad and loose fashion, the subsequent two sequels and one prequel were a lot more creative with its story. It's the same for Master Z which is a spinoff from Ip Man 3 and follows Zhang Jin's Cheung Tin Chi, another Wing-Chun master (also known by the name Sum Nung), who rose from humble beginnings to become Ip's rival. SPOILER ALERT but the film ended in a fight between the two, which Ip won, but that wasn't the end of Cheung's story as we now see with the first trailer for Master Z.
What we can also see is that joining Zhang in the spinoff will be a bunch of famous faces in Dave Bautista, Michelle Yeoh and Tony Jaa. And it looks pretty damn good!
Bautista spoke to Entertainment Weekly earlier this week about making Master Z, his first Chinese production, with the veteran Yuen Woo-Ping. As the Guardians of the Galaxy star soon discovered though, things are done differently than in Hollywood and he was "completely lost" with the production.
This is the first Chinese production that I had ever done, and they do things a bit differently. I was struggling at first, and they wanted to kind of adjust things and I said, 'Don't! I will adjust to you, because I want to learn this. I'm here to work with Woo-Ping, and watch him, and study him, and see how he works.

It was hard, hard days. It was a hard film to make, but he's just incredible, man. I just love him. It's weird the way he works, because it's almost like guerrilla filmmaking. It has rhyme and reason, but it's hard to figure out. But I was lost, completely lost, with what they were doing, and his English is very broken. But he would come out, he's like 80 years old, and he's still very physical, and he'd demonstrate what he wanted. He kept saying, 'You trust me, you trust me, you trust me.' Then, every once in a while, he would show me clips that he had put together, and it was amazing. It was beautiful, and stylish, and very well done. So it seems chaotic while we were filming, but he had chaos with rhyme and reason. I really have a lot of respect for him. It's really an honor just to say I worked with him.
Master Z: Ip Man Legacy already released in its native China at the end of last year, but is scheduled for a limited worldwide release on 12 April 2019.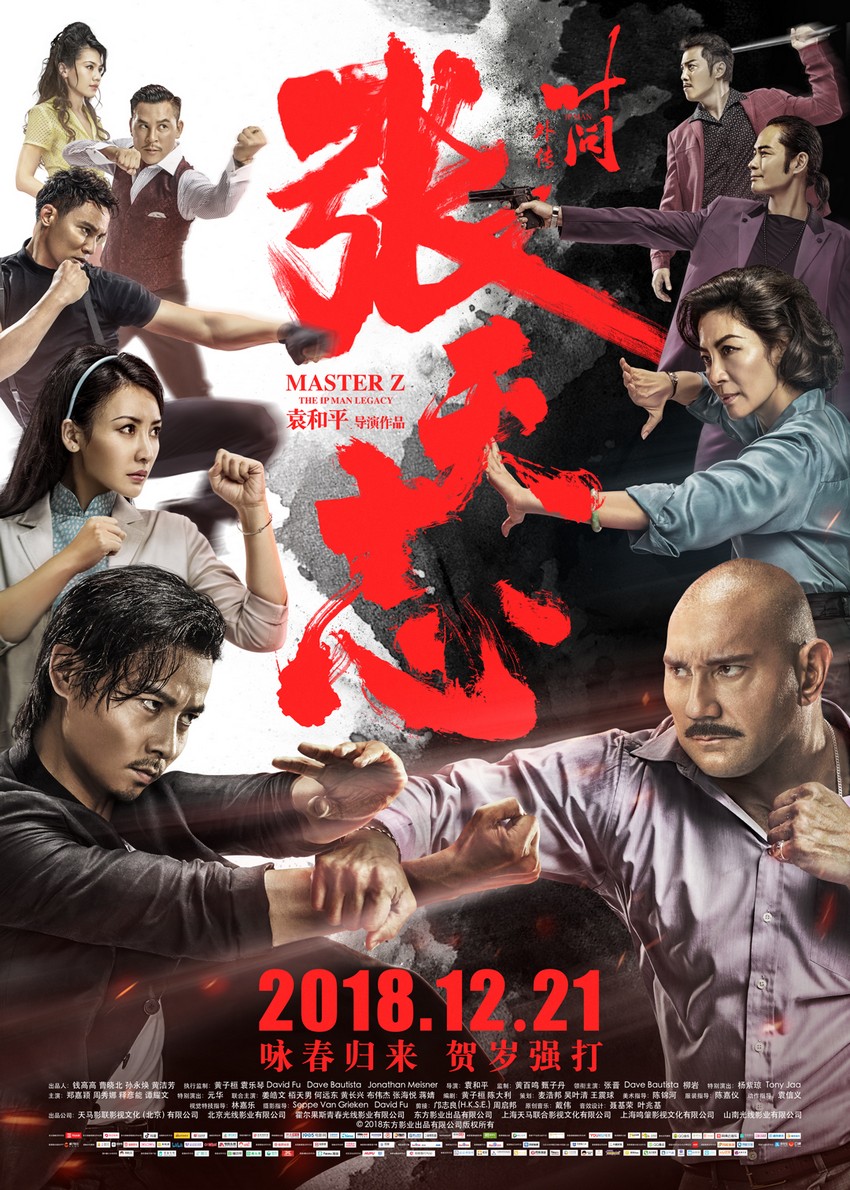 Last Updated: March 8, 2019