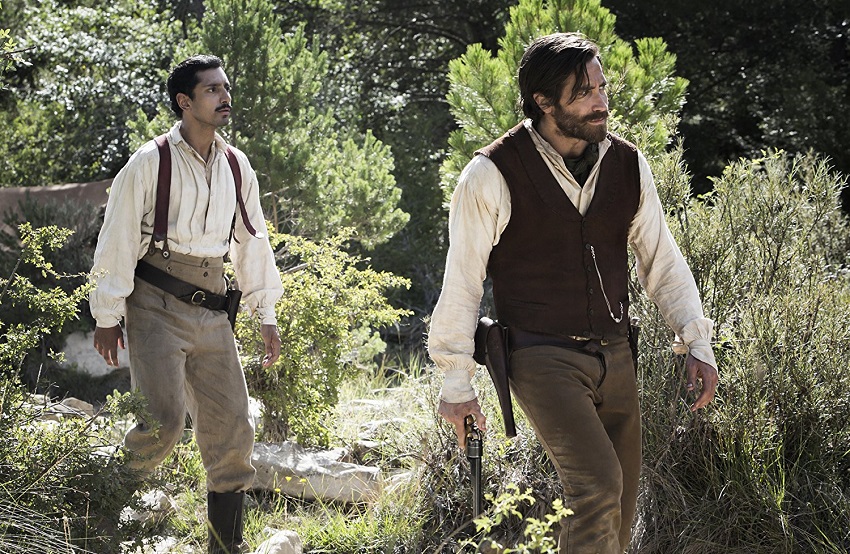 BAFTA-award winning French director Jacques Audiard (Rust and Bone, A Prophet) has assembled an all-star cast for his upcoming English-language feature debut, the dark comedy western The Sisters Brothers. Audiard also co-wrote the screenplay alongside his regular writing partner Thomas Bidegain.
Based on the 2011 novel of the same name by Patrick deWitt, Joaquin Phoenix (Walk the Line) and John C. Reilly (Chicago) star as Charlie and Eli Sisters, a feared pair of assassins in the employ of the Commodore (Rutger Hauer – Blade Runner). They're tasked with tracking down and killing a prospector, Hermann Kermit Warm (Jake Gyllenhaal – Nightcrawler) who they're told has stolen from the Commodore. However Warm's partner Morris (Riz Ahmed – The Night Of), a brilliant chemist, has developed a chemical formula that'll revolutionise the prospecting business and holds the potential to make anyone who possesses the formula very wealthy indeed.
Wikipedia has helpfully informed me that the novel was written in the picaresque style, which I've never heard of before, and has nothing to do with it being picturesque. Instead, it refers to the novel following the adventures (or misadventures) of a low-class, roguish hero (or anti-hero), and with it being written realistically, albeit with comedic and/or satirical elements.
Well I like the cast, I like westerns, and I like dark comedy – so let's take a look:
I can see this being a very polarising movie, with watchers either loving or loathing it. The movie is definitely true to the picaresque style of the novel which I mentioned above, with the movie telling a fairly straightforward tale. It also eschews snappy one-liners and slapstick comedy for more grounded and restrained humour, and doesn't overplay that side of things.
I'm a huge fan of both Phoenix and Gyllenhaal so I'm always keen to watch a movie they're in, and it doesn't hurt that they both look like they're having fun here while also bringing their full acting talents to bear. I also enjoyed the chemistry between Phoenix, who's far better known for strong dramatic roles, and the comedic John C. Reilly – they're the classic odd couple, and it looks like it works well.
What do you think?
The Sisters Brothers is set for release in the US later this year, but has no firm date as yet.
Last Updated: May 25, 2018