After some teases and interviews, it's finally time to give a proper hello to the new Jack Ryan. Again. Again again again. Tom Clancy's famous literary hero has been played on-screen by four different actors already – Alec Baldwin, Harrison Ford, Ben Affleck and Chris Pine – and now John Krasinski adds his name to the list as the latest person to bring the CIA analyst to life. And he looks to be damned good at it!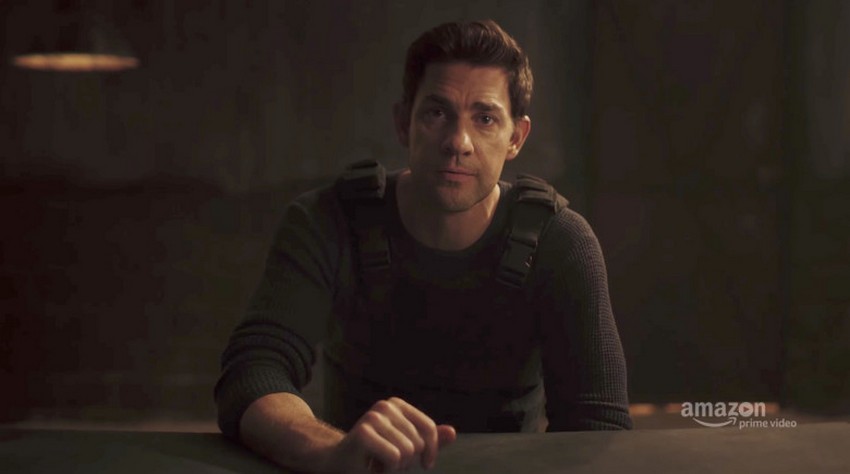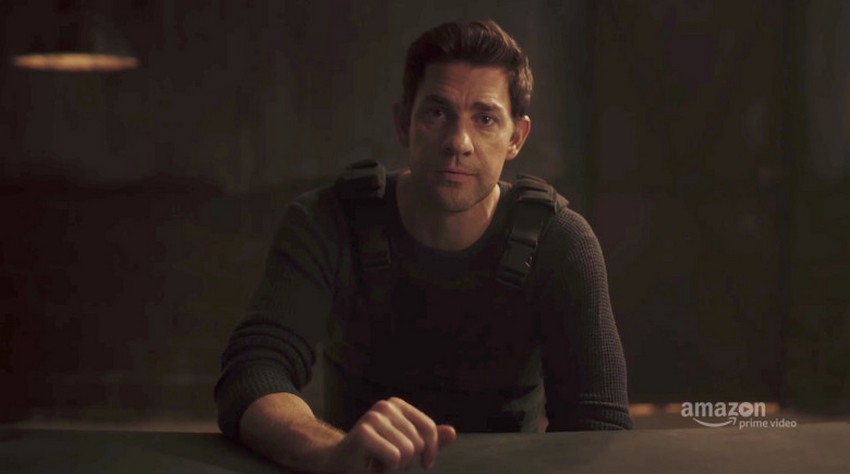 Amazon's upcoming Tom Clancy's Jack Ryan TV series debuted its first full-length trailer at New York Comic Con over the weekend, and gave us our first real taste of the upcoming action. Action which is looking very impressive right now, as we get to see Krasinski's Ryan having to abandon his desk job to get his hands dirty in the field. This Jack Ryan appears to be a bit more martially inclined than most of his predecessors, so it will be interesting to see just how the show balances the action heroics with the everyman appeal that Ryan has traditionally had.
Also debuting in the trailer is The Wire alum Wendell Pierce as CIA Head James Greer, a role made famous by the great James Earl Jones in the movies. Pierce's Greer doesn't appear to have that jovial caring uncle vibe that Jacky Ryan had previously had, but rather has a more prickly exterior. I did laugh though at Pierce's first major bit of dialogue being just a few extended vowels away from his The Wire catchprase of "SHEEEEEEIIIIT!"
Carlton Cuse (Lost, Bates Motel) created this new take on Jack Ryan along with Graham Roland (Almost Human), who penned the pilot based on a story he and Cuse developed. Both men will be acting as showrunners on Tom Clancy's Jack Ryan which is set to premiere on Amazon Prime sometime in early 2018.
When CIA analyst Jack Ryan stumbles upon a suspicious series of bank transfers his search for answers pulls him from the safety of his desk job and catapults him into a deadly game of cat and mouse throughout Europe and the Middle East, with a rising terrorist figurehead preparing for a massive attack against the US and her allies.
Last Updated: October 9, 2017