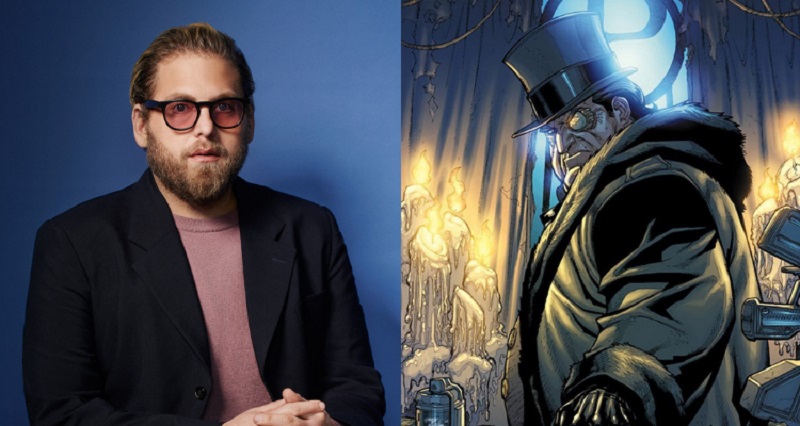 We've seen a lot of hype around the casting decisions for the upcoming The Batman movie from director Matt Reeves which sees Robert Pattinson dons the role of the dark knight. And the main reason largely for all the publicity its casting is getting is because unlike Marvel, they don't have a lot of films to get excited about and so need to ensure that people still remember the DC movies that are coming up by making sure its casting is all over the pres.
Unfortunately, as it turns out one of the most widely debated casting choices, is not going to happen anymore as Deadline has reported that Jonah hill has dropped out of talks to star in the movie.  Hill was reported to be in discussions to play either The Riddler or The Penguin as one of the numerous villains proposed for Reeves ambitious film, but now won't be either of them. No reason was given for this, though a tweet by The Hollywood Reporter's Borys Kit may indicate that money may have been a factor in the discussions. I would take this claim with a pinch of salt as Hill has previously taken on roles (like with The Wolf of Wall Street) for minimum pay and doesn't seem like a particularly money-hungry actor.
Considering that Hill seemed like a smart choice to play either of those villains, it will be interesting to see who Warner Bros turns to now to fill the roles of these two villains. I've feared that perhaps Reeves is a little too ambitious wanting to add so many villains into the movie in the first place and perhaps maybe this could be a way of making them focus the script on fewer characters.
Actually, who am I kidding, Warner Bros loves throwing DC characters at audiences, even if recent success with Aquaman, Shazam and Joker should've taught them that less is more. If there is one thing still going for this movie though its that Matt Reeves is in charge and the rest of the cast which also includes Jeffrey Wright as Commissioner Gordon and Zoe Kravitz as Catwoman should do a good job in their roles.
Last Updated: October 17, 2019