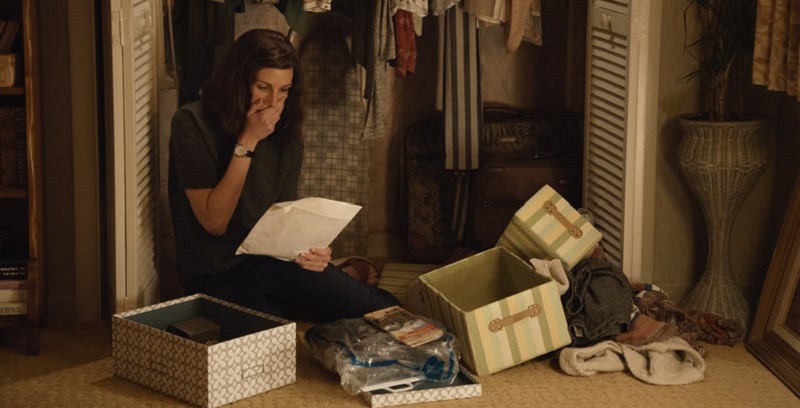 These days it's not just books, plays and other formerly successful shows that form the source of inspiration for new TV series, but also podcasts, which is exactly what Sam Esmail, creator of Mr Robot, has done here for Amazon Prime's new series Homecoming. And if Esmail's name doesn't already get your attention, then its list of actors most certainly will as the series will be headed up by none other than Julia Roberts and features a support cast that makes even a hit blockbuster movie look week by comparison with Sissy Spacek, Dermot Mulroney, Bobby Cannavale, Frankie Shaw, Shae Whigham, Alex Karpovsky, and Marianne Jean-Baptiste also starring.
It's certainly an impressive cast list and has my attention. Homecoming explores the subject of post-traumatic stress disorder (PTSD) in soldiers and much like Esmail's aforementioned hit series Mr Robot, it explores a topic that is highly relevant. And based on this first trailer for the series, it's also similar to Mr Robot in that it's not afraid to go a little bonkers and leave you in a state of not knowing what is reality and what isn't:
In fact, I think I may have some PTSD after just watching that. The trailer obviously leaves things very cryptic and unsettling, but the below synopsis of the series should help to clear up some of the plot of the series. Only some, because it's clear there is a whole lot more going on here:
Heidi Bergman (Roberts) is a caseworker at the Homecoming Transitional Support Centre, a Geist Group facility helping soldiers transition back to civilian life. Walter Cruz (Stephan James) is one of these soldiers, eager to begin the next phase of his life. Overseeing Heidi and the facility is Colin Belfast (Bobby Cannavale), an ambitious company man whose manic demands point to questionable motives.
Four years later, Heidi has started a new life, living with her mother (Sissy Spacek) and working as a small-town waitress, when a Department of Defense auditor (Shea Whigham) comes to her with questions about why she left the Homecoming facility. Heidi begins to realize that there's a whole other story behind the story she's been telling herself
Homecoming is set to premiere on November 2nd and will see Esmail direct the entirety of what looks like an intense series.
Last Updated: September 14, 2018