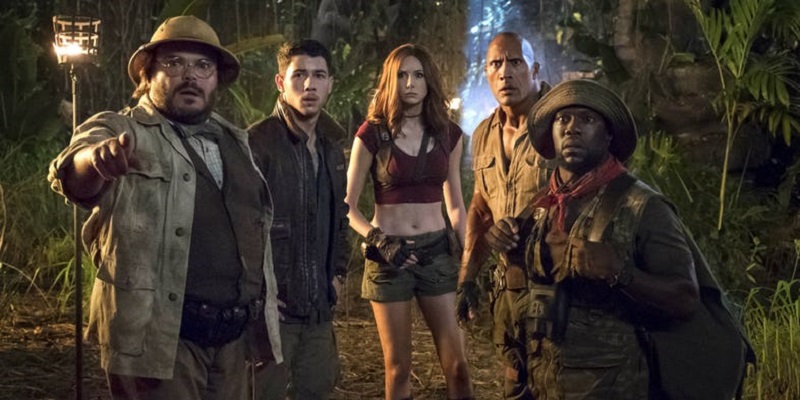 I think it's safe to say that Jumanji: Welcome to the Jungle was one of the most surprising success stories of last year. When the reboot/sequel of the 1995 film which starred the legendary Robin Williams was announced, I honestly wasn't expecting much of the film. Not that the first Jumanji was a perfect movie by any stretch of the imagination, I just couldn't see a way that they could retell that story in a way that would appeal to a modern audience. Thankfully I'm not writers Jeff Pinker and Scott Rosenberg who thought otherwise and saw the appeal in not only the film property, but devised a clever way of telling it to today's viewers, by using the concept of a video game instead. Needless to say the rest is history and the film has been a massive success for its studio.
It has now gone on to be one of Sony's biggest ever films, which naturally means that they want to make another one.  That has now been confirmed thanks to a report by Deadline which reveals that Pinker and Rosenberg will be back to write a sequel for the studio with a planned release date for December 2019 – meaning another clash with a Star Wars movie, something which this film proved was not a challenge. What's more, The Wrap has also gone on to indicate that Jake Kasdan is going to be returning to direct this next film as well.
That's great news for fans of the film who will definitely be keen to see more of the same in a film that definitely did an incredible job of appealing to an audience of gamers, but had enough depth to appeal to pretty much every type of moviegoer out there – perhaps one of the reasons the film is still top of the box office in the US.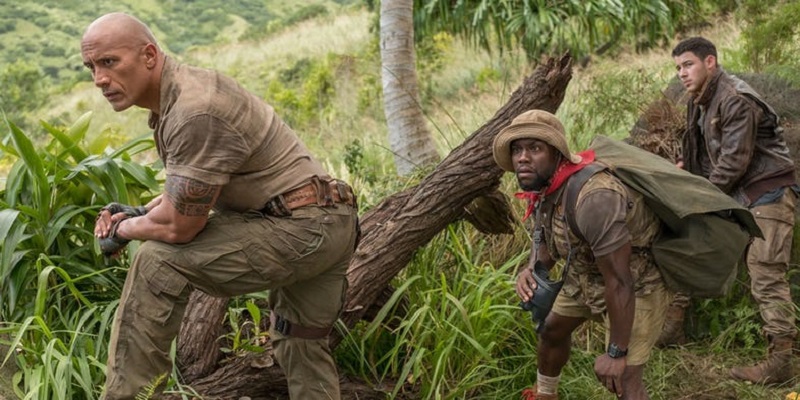 There are no reports yet of any of the cast members from this film returning, though I guess a lot of that will depend on the direction the writers will take with this sequel and just how they could potentially rope in the characters played by Dwayne Johnson, Karen Gillan, Kevin Hart, Jack Black and Nick Jonas in a way that would make it worthwhile. They could obviously have those same characters actually be played by a completely different set of kids in a new adventure which could mean that the actors need to play their characters completely differently, so there is certainly a lot that can be done with the concept should the actors return.
Normally any movie that is scheduled to open up against a Star Wars film is doomed to failure, but Jumanji: Welcome to the jungle has shown that it is possible. Perhaps its sequel will prove to do just the same.
Last Updated: February 7, 2018