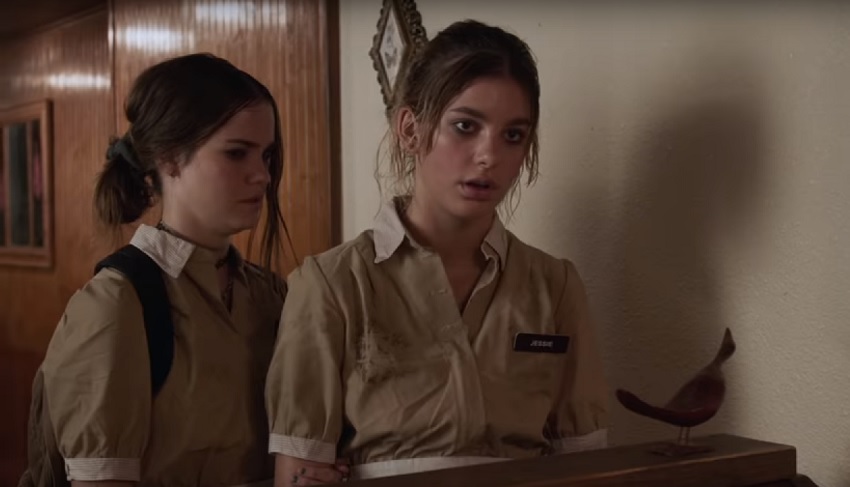 Never Goin' Back is the upcoming indie comedy that marks the feature debut of writer/director Augustine Frizzell, better known as an actress who's appeared in movies like A Ghost Story and Pete's Dragon.
Maia Mitchell (The Fosters) and Camila Morrone (Death Wish) star as Angela and Jessie, two struggling and hard-partying friends working as waitresses at a small diner in Texas. All they're dreaming of doing is getting away to the beach for a few days as a respite from their humdrum lives, but to do that they need some money – and that's where the fun starts.
The official plot synopsis is as follows: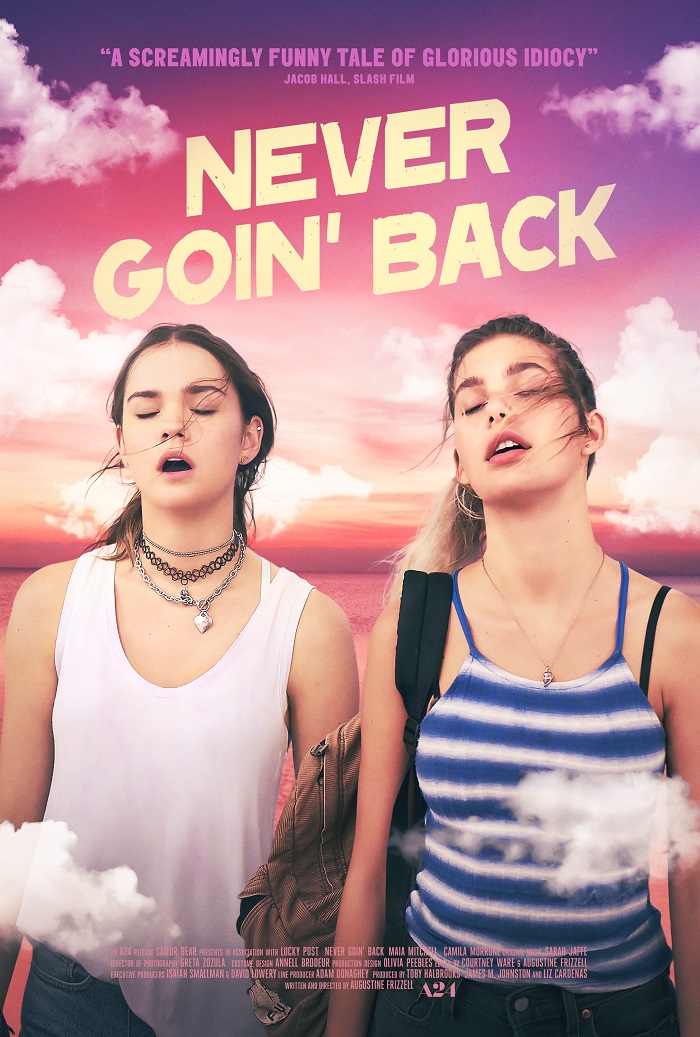 Never Goin' Back is a fresh and funny look at female friendship, following Angela (Maia Mitchell) and Jessie (Camila Morrone), who dream of escaping their waitressing jobs at a low-rent Texas diner, even if it's only to Galveston. Taking place over just a few days, the film follows their hilarious and unpredictable misadventures on the streets of suburban Dallas as they attempt increasingly madcap and wild schemes to try and raise some cash.
Before we take a look, let me just point out that this is a red-band trailer and some of the content is a bit NSFW. So you've been warned, and if you get fired it's not my fault:
As a low-stakes comedy (there's no earth-shaking plot or obvious attempts at deeper meaning) what Never Goin' Back really needs to be watchable is competent leads – and it has that in Mitchell and Morrone. Judging from the trailer their performances come across as effortless and natural, and as a pair they seem to have excellent chemistry and play well of each other. Some of the jokes didn't really land with me, but I definitely want to see more of this pair navigating their unique way through life.
What do you think?
Never Goin' Back is due for release in the US on 3 August.
Last Updated: May 10, 2018