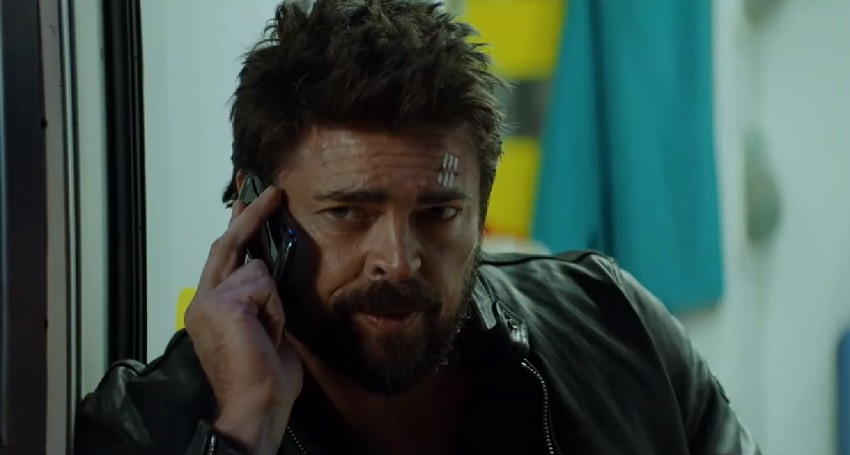 Bent is the upcoming R-rated crime thriller that was written and directed by Bobby Moresco, best known for sharing the Oscar with Paul Haggis for writing 2004's Crash. It's based on the 2009 novel Deadly Codes by JP O'Donnell, the second in his series of hard-boiled detective novels featuring the ex-cop turned private eye Danny Gallagher.
Karl Urban (Star Trek, The Lord of the Rings) stars as Gallagher, who unwittingly steps into the middle of a high-level government conspiracy to sell classified information when he's hired to track down a woman who may have information on the death of an NSA analyst's wife in a car bombing.
The plot synopsis is as follows:
When a drug bust goes wrong, ex-cop Danny Gallagher's (Karl Urban) quest for justice leads him to the car-bomb murder of a government official's wife. As Gallagher learns the woman's secret lover was a seductive federal agent (Sofia Vergara), he finds himself under fire. But from who — his own cops, a vengeful drug lord, the CIA, or someone even more ruthless?
Let's take a look:
If I didn't know any better I'd say this would be going straight to DVD, and that's despite me being a big Karl Urban fan. It reminds me of the B-grade action movies you'd get in the '90s. They weren't very good then, and that style of movie hasn't really aged well either.
The plot comes across as an overly convoluted mess of conspiracies and betrayals, which Urban's clichéd tough guy will stride through with gun in hand while uttering corny lines and taking only flesh wounds. I'll bet good money that Andy Garcia will turn out to be the bad guy in the end. Bent isn't self-aware enough to be a smart throwback movie, judging by the trailer it takes itself way too seriously for that, and that's its biggest failing.
What do you think?
Bent is due for release in US theatres and on-demand on 9 March.
Last Updated: February 14, 2018