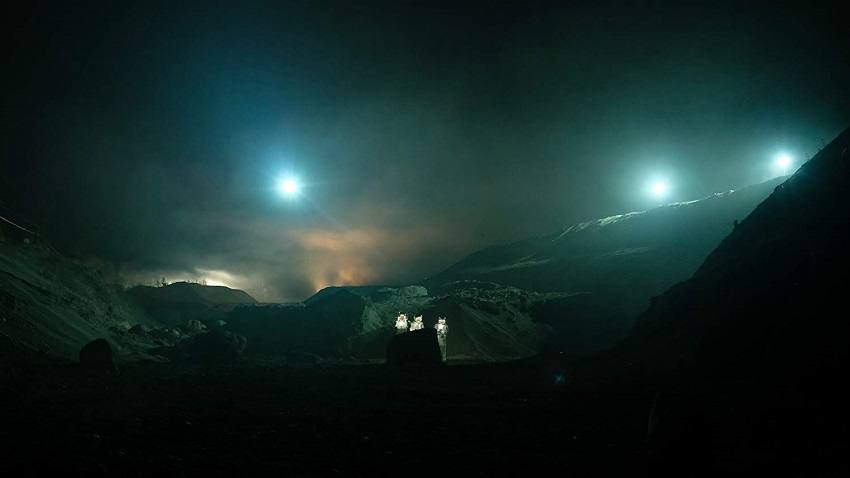 Another Life is Netflix's upcoming sci-fi series from Aaron Martin (Slasher) that sees Battlestar Galactica alum Katee Sackhoff heading back out into space on a mission to save humanity.
She plays astronaut Niko Breckinridge, who's tasked with leading a mission into interstellar space to investigate the origins of a mysterious alien artifact that landed on Earth. However the journey, as well as the investigation of the alien artifact on Earth, quickly takes a turn for the horrific as the dual mission is fraught with danger not only from without, but also within.
The official plot synopsis is as follows:
Another Life centers on astronaut Niko Breckinridge (Katee Sackhoff) who is focused on searching for alien intelligence. She leads a crew on a mission to explore the genesis of an alien artifact. As Niko and her young crew investigate, they face unimaginable danger on what might very well be a one-way mission.
Let's take a look:
We don't get to see much, but this teaser trailer reminded me a lot of Syfy's Nightflyers (and is available on Netflix), which isn't a great comparison because Nightflyers is sh*t. We've got generic spaceship interiors, the annoying siren sound effect, and a flash of just about every scene from a space-based horror movie or TV series that you can imagine (stop it with the eye thing already!). The choppy dialogue overlaying the teaser also doesn't help because it's pretty much all something we've heard before. This could just be a bad teaser trailer, but there's nothing that grabbed my attention or stood out as unique, and I'm honestly disappointed.
I'm going to at least watch the first episode because I'm a huge sci-fi fan, but my expectations are quite low. What do you think?
Another Life will premiere its 10-episode-long first season on Netflix on 25 July. It also stars Justin Chatwin, Selma Blair, Jake Abel, Samuel Anderson, Jessica Camacho, and Tyler Hoechlin.
Last Updated: July 10, 2019