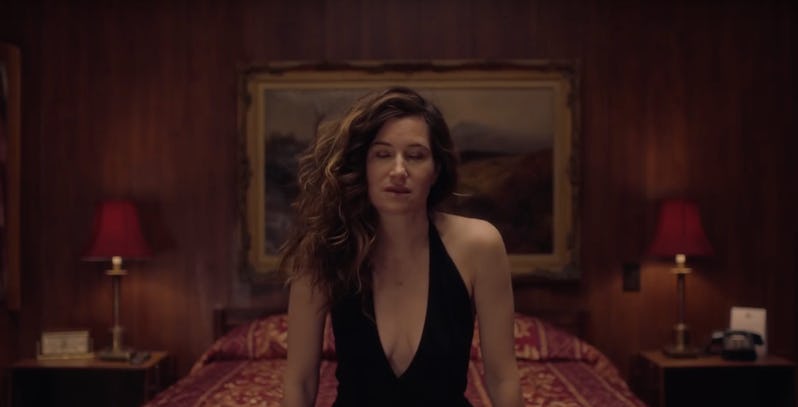 A mid-life crisis. Something which perhaps outside of Geoff, we Critical Hit writers aren't too familiar with. Though apparently with it being the phase in life when you look back and realise your life is not what you'd hoped for and question your life choices, it's perhaps surprising that Darryn has not had his mid-life epiphany yet. Still, this existential crisis could easily affect all of us at one stage or another and is exactly what Katheryn Hahn's character is going through in this new trailer for HBO's Mrs Fletcher.
Mrs Fletcher sees Hahn play the role of Eve Fletcher, a single mom who feels that after her son has now gone off to college that she doesn't want to be a good girl anymore. Eve thus fantasises and pursues things that she otherwise would never have considered doing (This pitch is not to be confused with the plot for Bad Moms – which Hahn starred in – which was basically the same thing).
It's a short trailer for a show that doesn't reveal too much about the narrative but perhaps gives us an idea of what we could expect from the show and Hahn's character's new and brash attitude. The show is created by Tom Perrotta based on his own novel of the same name released back in 2017 with the pilot episode directed by Nicole Holofcener, who also co-produced the series.
This is not a series that I could see myself watching based on the evidence of this tiny preview. However, there is no doubt a lot that we still don't know about it, so it could offer a lot more depth than some of the erotic fantasies on display here. So who knows, perhaps later trailers could convince me otherwise.
Last Updated: July 3, 2019